in Defence
Elbit Systems deploys TORCH-X in NATO's CWIX 2021
Elbit Systems UK has concluded a successful participation in NATO's Coalition Warrior Interoperability Exercise 2021 (CWIX 2021), deploying its TORCH-X based Battle Management Application system (BMA) to support UK Higher Headquarters preparedness activities for Five Eyes and NATO operations.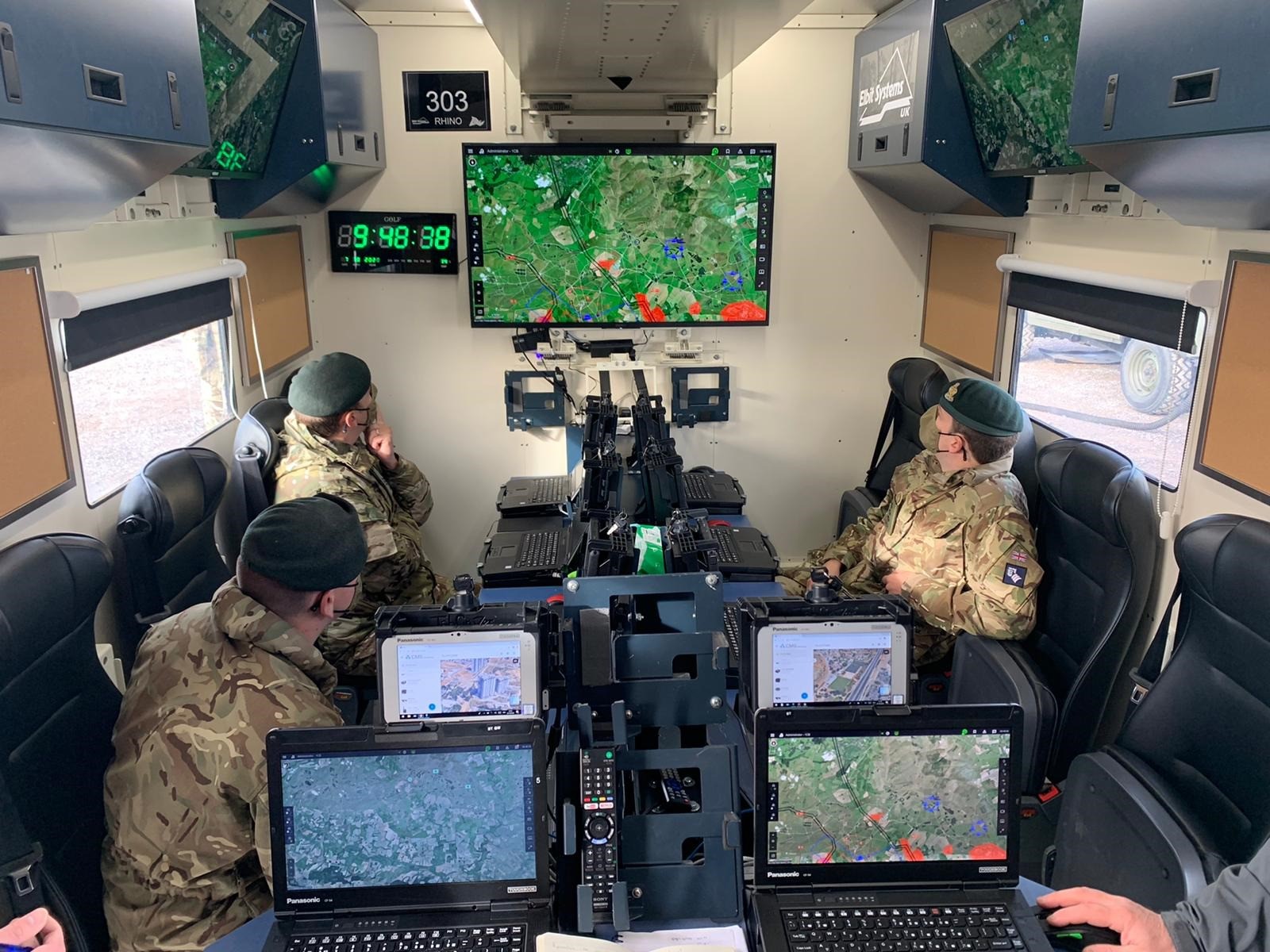 Above: Britisih Army testing the Rhino shelter at Army Warfighting Experiment in Salisbury Plain in October 2020.
Courtesy Elbit Systems

Held during June 2021 at the Joint Force Training Centre in Bydgoszcz, Poland, the purpose of CWIX 2021 was to test and develop interoperability between deployed national and NATO communication and information systems in a coalition environment.

Some 28 nations participated, conducting over 10,000 technical interoperability tests across the land, maritime, air and cyber environments.

During CWIX 2021, the team from Elbit Systems UK worked alongside the 13 Signals Regiment and staff from the Land Systems Reference Centre to successfully deliver interoperability assessments of the TORCH-X based BMA during the exercise.

Elbit Systems UK was selected by the UK Ministry of Defence in 2018 to provide the British Army with the TORCH-X based BMA for the Morpheus programme. The system, delivered from the company's Bristol facility, is a command and control platform in use by several military customers around the world.

Martin Fausset, CEO of Elbit Systems UK, said: "Deploying the TORCH-X based BMA in CWIX 2021 was a significant milestone for Elbit Systems UK. Having recently delivered, ahead of schedule, the 11th software drop of the BMA under the MORPHEUS programme, the CWIX 2021 exercise provided an opportunity to demonstrate the effectiveness of the TORCH-X Command and Control platform in improving performance and interoperability across domains in a Five Eyes and NATO coalition environment."

Elbit Systems UK Ltd. holds four wholly-owned subsidiaries as well as two joint ventures. In total, over 500 personnel are employed by the Elbit Systems UK companies in the UK, in high tech roles in the defence, aerospace and rail sectors. The two joint ventures were formed in order to deliver the Watchkeeper programme for the British Army and to supply and support three fleets of aircraft within the UK MoD Military Flying Training System (UKMFTS) programme.