in Features
Electrification of future flight
James Domone, Principal Engineer, Atkins, examines ways in which the electrification of aerospace is being accelerated to power the future of flight.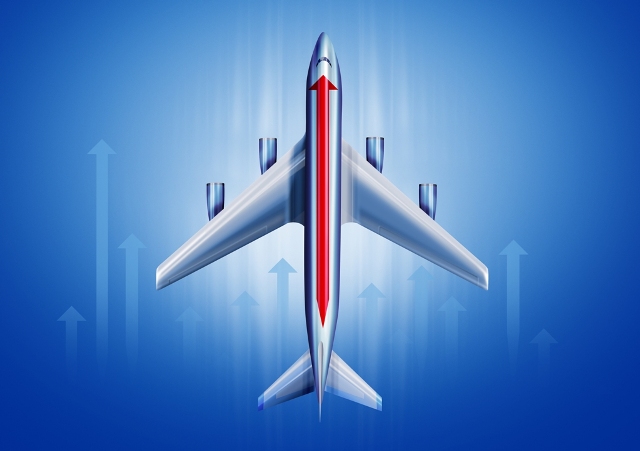 Image copyright Shutterstock

We have no choice but to move towards cleaner and more efficient forms of transport. Road, rail, and maritime are shifting towards electrification and the drive to reduce global aviation emissions is spurring huge leaps forward in design, vehicles and technology. Will electrification of aerospace be next?

By introducing electric battery-powered aircraft, the potential exists for charging batteries using power generated from low carbon sources, such as nuclear or renewables. Yet getting to that place presents many significant technological challenges: through years of refining and optimising aircraft design, many industry experts believe we may have reached a plateau in aircraft performance in terms of fuel efficiency and aiming for lower emissions.

As a result, alternative low-carbon energy sources are being explored to support commercial aircraft operations, split into three broad categories: sustainable fuels, hydrogen, and batteries. There are benefits and challenges across the aerospace value chain associated with each option but batteries are the only solution that result in completely zero emissions during operation. Yet if we look to battery power, like the car industry has, how can we reconcile the fact that batteries are heavy and planes need to fly?

Accelerating the shift to electric
There is a united sense of purpose across the sector to move towards greener solutions, from national net zero targets to initiatives such as ACARE's Flightpath 2050 initiative and, following COP26, the new International Aviation Climate Ambition Coalition (IACAC) and the International Air Transport Association (IATA) will be publishing net zero roadmaps. R&D is moving forwards too, as prototypes and test concepts are being rolled out. Recent large aircraft programmes such as the Airbus A350 and Boeing 787 have increasingly used batteries to power on-board systems. The 787 also exhibits greater use of electric power from engine installed generators, described as the 'more-electric aircraft'.

This suggests future progression to electric propulsion could follow a phased approach. First, a hybrid option with energy still provided by hydrocarbon fuel with batteries also contributing to powering electric propulsion – and second, progressing to a fully electric system with only batteries providing the energy. We would start to see reductions in emissions even at the hybrid stage, with further gains from a move to full electric systems.

Rebalancing power ratios
However, the biggest challenge 'all-electric' aircraft are faced with is the question of power to weight ratios: a fully electric propulsion system requires batteries with greater energy densities than those currently available that are fully reliable and have a sufficient life. Industry experts predict that batteries for all-electric larger aircraft won't be available for another 15 to 20 years, with full integration going beyond that. A hybrid-powered solution is likely to be available sooner if this is deemed a worthwhile step towards a full electric solution. This could deliver real benefit through reduced emissions and would also allow for the development of high-power electric propulsion motors and power electronics so that these would be ready for the switch to full electric operation.

With an 'all-electric' system, the initial conversion electronics may need to be adjusted from the hybrid solutions, but the propulsive element of the system wouldn't have to be changed. However, can enough power be generated to fly at acceptable speeds and at an acceptable overall weight? Also what about safety considerations with electrical systems, such as wiring routes, redundancy considerations, electrical interference – or faults – and the thermal environment from heat generated by batteries?

It is encouraging to see recent developments in this space. Last year, aviation engineering giant Rolls-Royce announced it had delivered more than a megawatt of power from a hybrid-electric propulsion system, followed by a new partnership announced earlier this year between magniX and Brazilian aeronautical company DESAER to develop a hybrid electric aircraft.

One key aspect of design is in the distribution of the energy supply system. Aeroplane wings are tuned to withstand aerodynamic and mass loads – today, they carry distributed jet fuel – but what could be the effects on wings if they have to carry batteries, instead of fuel? One possible answer could result in a very positive side-effect. Currently, jet fuel in the wings depletes as the flight continues and the structure of the wing accounts for that. Batteries could help in a future wing because they would be a fixed mass throughout the flight and adding their mass into the wing could help with aeroelastic tailoring. That means there's a possibility of tuning the wings to make them more aerodynamically efficient by allowing them to become longer and thinner.

While, historically, this type of shift in design would have made a liquid-fuelled aircraft more prone to 'flutter' – a physical phenomenon whereby a build-up of wing oscillations can break them away from the main structure – with the strategically-placed, immovable, batteries on thinner wings, a more efficient, aerodynamic shape could emerge that won't succumb to flutter and improves aerodynamics. The change to an electrical system could also enable distributed propulsion allowing radically different aircraft configurations.

There are many more factors to consider alongside the aircraft itself, such as its maintenance, repair and overhaul, and the massive physical infrastructure that will be needed to support this game-changing, new technology; from supporting spare battery capacity to locating recharging points. Also, could quieter, zero emission, aircraft in our skies mean more runways are built to connect major cities?

What we can say with certainty is that new battery technologies and alternative fuels are already urgently needed in the aim to achieve net zero by 2050. The journey towards the electrification of aerospace has started – which means that forward-looking companies must now take the time to understand and map-out what is on the horizon, because we will start to see some significant developments within the next 20 years.