in Features
ESG investing and aviation deal making
Rob Watts, Director of Consulting, ACC Aviation, highlights why Environmental, Social and Governance (ESG) investing is of increasing importance in aviation deal making.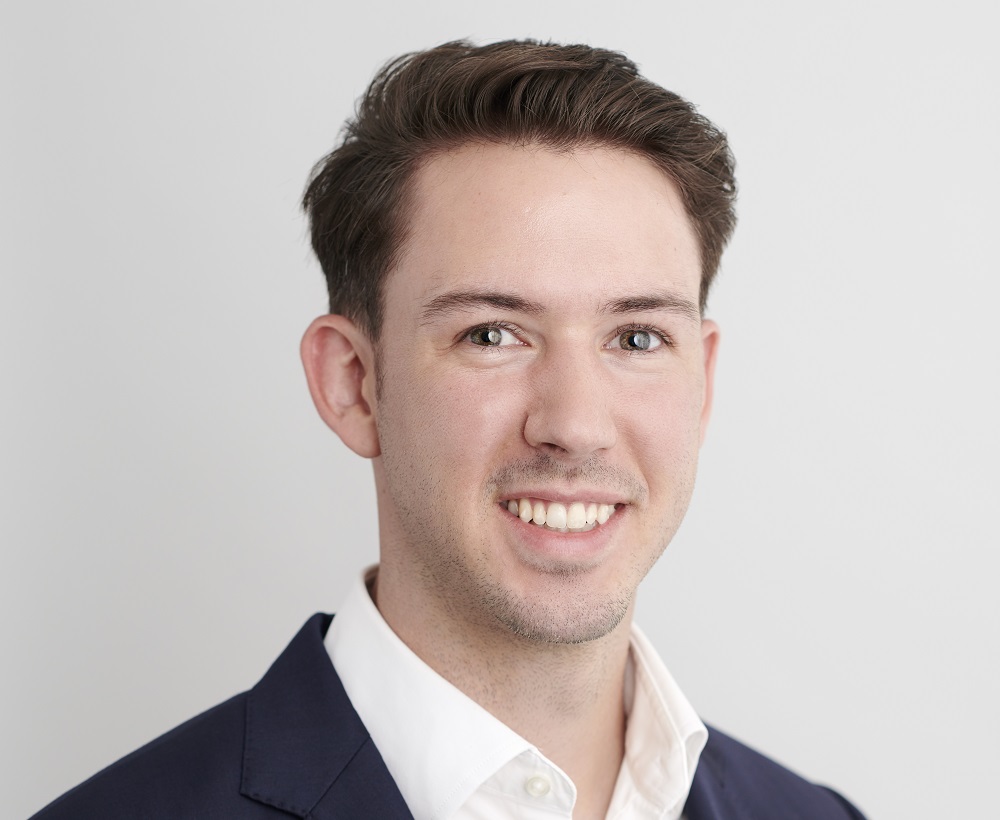 Above: Rob Watts, Director of Consulting, ACC Aviation.
Courtesy ACC Aviation / Copyright Alex Orrow

Environmental, Social and Governance (ESG) was trending pre-pandemic before Covid-19 overshadowed it and airlines put on hold new fleet decisions or deferred deliveries. However, as the industry starts to return it is expected to come back strong, suggests leading aviation services consultancy ACC Aviation.

Investors and lenders are going to make these considerations a priority and drive a change in the age profile of airlines. Lessors like Avolon Leasing are already including ESG into their credit rating models to help compliant airlines get better terms – and help them raise extra capital too.

Over the next three or four years we will be absorbing excess aircraft capacity back into the market. If operators can obtain a better cost of funding and certain terms tied to fleet age and environmental factors then the excess capacity at the bottom will be chopped out at a greater pace than in normal market conditions. ESG will become a real factor in terms of funding cost. Especially as lessors take a bigger share of aircraft ownership and we are seeing signs of that already.

This is because ESG due diligence provides more insights into a company's sustainability initiatives and helps investors make sound decisions in their credit rating assessments where ESG is a criterion.

More start-ups and established carriers undergoing re-evaluation of their models are being advised to keep ESG in mind as they devise future fleet plans. Financiers are also asking us about ESG as they go about their due diligence and credit rating of airlines.

Airline borrowers with high ESG ratings will be better placed to access capital markets offering ESG-oriented financing and at better financing terms (invariably tied to future airline ESG performance) than via the conventional lending route.

Early sustainable investing was introduced in 1995 when the first sustainable bonds were issued. Since then ESG investing and Social ESGs (whereby funds are allocated towards social-orientated projects) has progressed. With the global pandemic dominating these past 16 months further accelerated growth with a shift toward creating and formalising foundations for so called 'sustainable financing' is inevitable.

Without a doubt ESG is commanding a bigger role in deal-making now. This is understandable as Governments, policy administrators and regulators are under heightened pressure to make good on their sustainability pledges. Financial institutions and investors will pursue business opportunities with entities (and on projects) that have sustainability front and centre, leading to financiers and investors offering ESG financing products to corporations prioritising sustainability initiatives.

Corporations wishing to access ESG financing in capital markets, are advised to focus on sustainability in their respective industries or undertake projects with an underlying ESG initiative.

For airlines, this could be tapping into green financing as they look to renew their fleet; or opting for newer technology, more fuel-efficient aircraft. The underlying initiative is to reduce an airline's carbon footprint by investing in more energy efficient technology.

In February 2020, JetBlue Airways added a sustainability-linked loan to their existing US$550m revolving credit facility with BNP Paribas. It included a two-way interest rate agreement depending on whether ESG targets are achieved.

Most recently, ANA Holdings (Japan) moved to publicly offer Sustainability-Linked Bonds in the amount of US$91.7 million, with a five-year maturity supported by SMBC Nikko Securities as a structuring agent.

Understanding ESG
The principal areas of consideration include:
Environmental – climate change, pollution, raw material use, energy efficiency, recycling practices. An example of an environmental factor for airlines includes reducing carbon emissions from its fleet.

Social – employee rights, employee engagement and turnover, health and safety, satisfaction (both employee and customer), equality, transparency, gender and diversity, supply chain and procurement. An example of a social factor for an airline includes how it draws up its health and safety policy for engineers working in the aircraft maintenance division and /or its active MRO hangars.

Governance – management compensation, bribery, corruption, whistle blowing schemes and whistle blower protection, lobbying and political influence. An example of a governance factor for an airline would include dealing with regulators and safety auditors in a transparent manner.
Types of ESG Financing
Green and Social ESGs are for those which require funds from lenders to be used for a specific sustainable purpose or project. IE Apple's transition to 100% recycled aluminium and drawing more power from renewables, for example, was funded by a green bond. Funds used for purposes or projects falling under the 'social' category are Social ESGs versus Green ESGs but the principle remains the same – the funds are utilised for a specific project they are disbursed for. For example, Aviation PLC's specific work in 2019 financing a Braathens Regional Airlines ATR72-600 with a Green Loan.

Sustainability ESGs
Similar to Green and Social ESGs, Sustainability ESGs involve the utilisation of funds for projects with a combination of green and social elements.

Sustainability-Linked ESGs
This pathway suits those that require the borrower to achieve certain ESG targets within its wider business, in exchange for pricing benefits. Tesco was one of the first companies to tap this market, with a €750-million sustainability-linked bond placed in January, committing the supermarket chain to a 60% cut in greenhouse gas emissions by 2025. They differ from Green-Linked (or Social-Linked) ESG in that they are not tied to a specific project. Also, financing terms are linked to the borrower's performance against sustainable performance targets.

Regulation of environmental issues in aviation is likely to continue increasing via various multilateral frameworks – ICAO's Carbon Offsetting and Reduction Scheme for International Aviation (CORSIA) is one such example. This will drive an increase in ESG initiatives tied to projects which have an environmental / climate aspect (green bonds, green loans and sustainability linked ESGs)

We have already seen European Governments attaching green strings to financial aid and we expect more to come. Examples include the French Government's €7 billion financial support package for Air France, conditional upon the airline cutting carbon emissions and cutting domestic flights – by backing out of competition with domestic rail services. The Netherlands' Government's proposed €2-4 billion support package for KLM requires the state-owned carrier to contribute to sustainability and noise-reduction initiatives, including reducing night flights and cutting CO2 emissions in line with CORSIA.