in Defence
Esri UK partners with heliguy on drone defence solution
Esri UK today announced a new partnership with drone specialists heliguy to complete its end-to-end drone solution for the defence industry.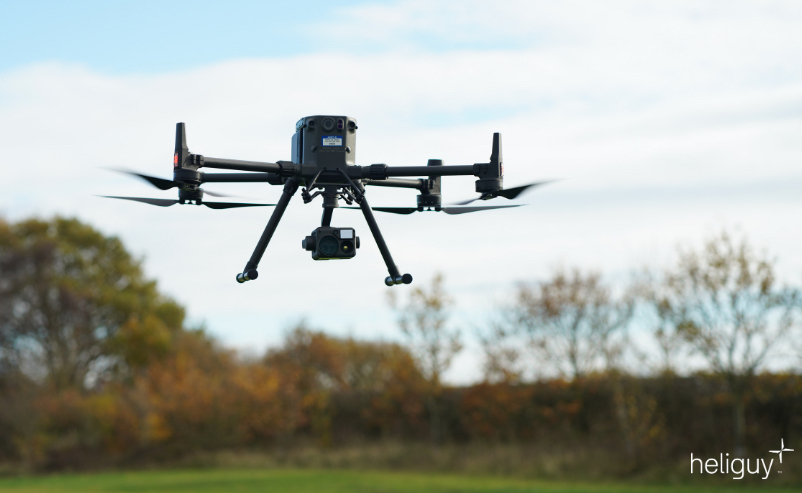 Image courtesy Esri UK

The final piece in Esri UK's strategy to offer all parts of the drone workflow, the partnership will provide customers with drone hardware, payloads and pilot training from heliguy, combined with Esri's drone flight planning, data capture, data processing and GIS software.

Esri UK and heliguy will work on joint customer projects, aiming to introduce more efficient workflows and new capabilities, including the rapid creation of FMV (Full MotionVideo), real-time drone surveillance programmes, digital twins and 3D models of buildings. New approaches will include both cloud and desktop data processing and storage, enabling faster sharing of drone data and integration with other systems such as GIS.

Esri's drone software is currently used by the UK's NCGI (National Centre for Geospatial Intelligence) and the Netherlands' MoD, in addition to numerous users of its GIS system, while heliguy counts more than 30 of the UK's emergency services, including London Fire Brigade and Greater Manchester Police, and the MoD as customers.

Designed to streamline current processes, from drone hardware selection and management, through to data capture, analysis and sharing, the partnership will make it easier and more cost effective for customers to create tightly integrated drone programmes, which can scale across an organisation.

"From creating digital twins and real-time surveillance to emergency planning, asset inspections or fire risk assessment, the use of drones is increasing and becoming more complex," said Adrian Friend, Head of Defence, National Security and Public Safety at Esri UK. "The end-to-end approach will give users sophisticated fleet management and remote flight planning workflows, combined with geospatial analysis, which is vital in delivering drone data to teams on the ground or in operations centres, so faster decisions can be made. By providing a single source of hardware and software, the new partnership makes their procurement process more efficient."

"Defence and public safety organisations are now looking to maximise their drone investment as new workflows begin to emerge," said Ben Sangster, GIS and Survey Lead at heliguy. "New payload sensors recently launched will now enable high-fidelity mapping to be achieved much faster than before, for example. Combining our hardware expertise with Esri's software will reap new benefits for defence and public safety drone programmes."

Esri is the global market leader in geographic information system (GIS) software, location intelligence and mapping, helping customers unlock the full potential of data to improve operational and business results. Founded in 1969, Esri software is deployed in more than 350,000 organisations including 90 of the Fortune 100 companies, offering geographic information system (GIS) software, location intelligence and mapping solutions, to a wide range of markets in both the public and private sector in the UK.

Formed in 2008, heliguy is a leading and award-winning drone company, headquartered in the UK with a base in Dallas, Texas, USA.