in Security / Events
ESS2021 to focus on future policing
This year's Emergency Services Show (ESS2021) at the NEC Birmingham (7th-8th September) will provide a focus on future policing, with the transformational power of new and emerging technologies as the central theme of the expanded and enhanced trade show.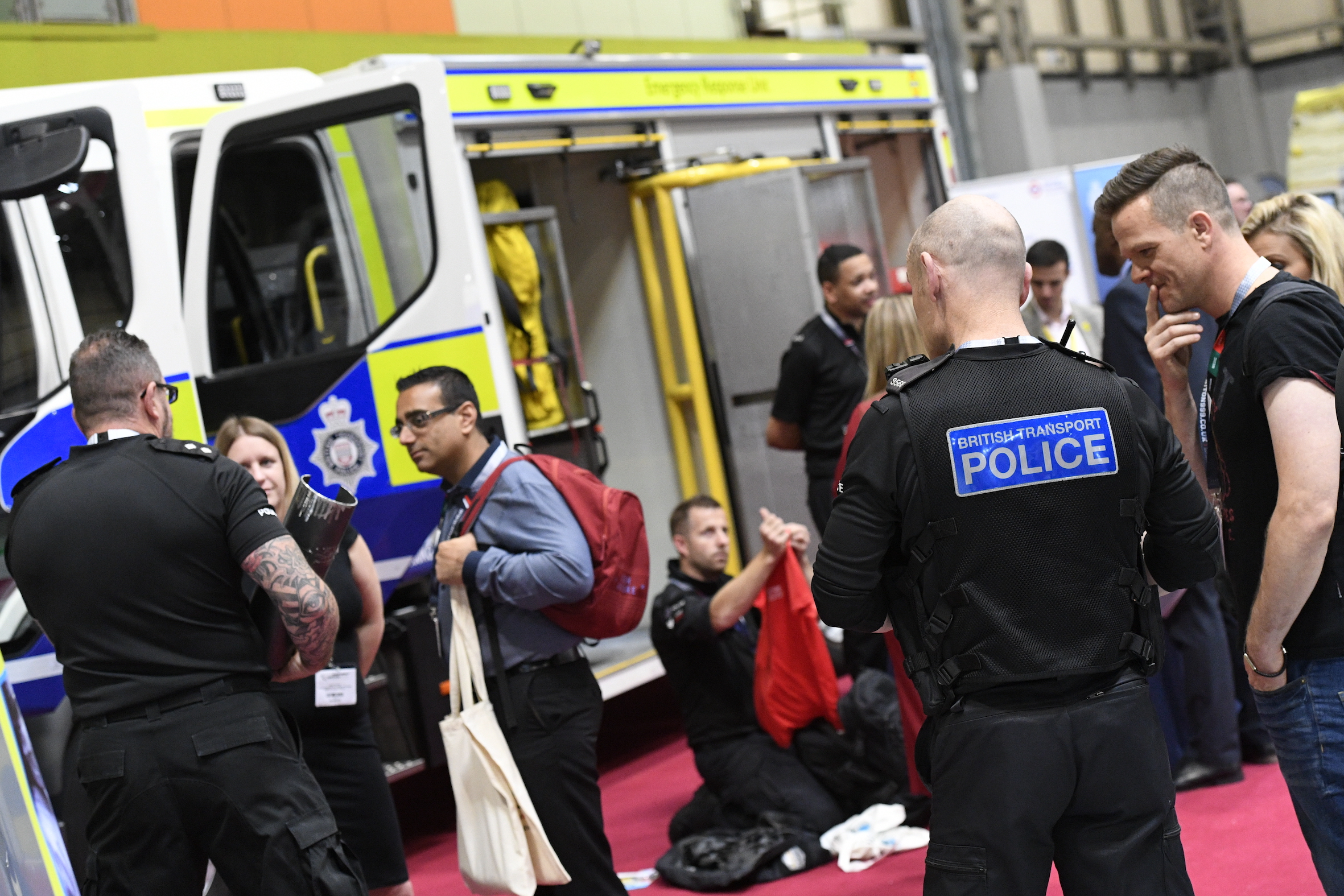 Image courtesy Emergency Services Show

The event offers a long-awaited and in-person opportunity for police visitors to discover innovative technologies, handle the latest kit, share experiences, exchange best practice and collaborate with other police forces and blue light services, featuring over 450 exhibitors, more than 90 of which are new.

Taking place at the NEC, Birmingham on 7th and 8th September, ESS2021 incorporates a new feature – Future Policing – backed by the Home Office, techUK, Blue Light Commercial, National Enabling Programme, Police Digital Service, The Police Federation of England and Wales and The Police Superintendents Association, who will all be available to speak to in the exhibition.

Future Policing is supported by an influential Advisory Council chaired by Lord Hogan-Howe, the former Commissioner of the Metropolitan Police Service who will open the event with a keynote address. There is a two-day, CPD-accredited high-level conference featuring a line-up of senior speakers covering key topics for the future of policing in the UK.

A panel discussion chaired by Georgie Henley, Programme Manager of techUK's Justice and Emergency Services Programme will discuss how digital technologies including AI and cloud-based solutions can better support frontline policing. Avon & Somerset Police will lead a session on automation and machine learning, and Leicestershire Police share the lessons it has learnt from the pandemic.

Skills for Justice will explain how to collect and use workforce data in policing, BlueLight Commercial will provide guidance on how to ensure public sector procurement delivers both social value and economic impact, and Audax will share its vision of the future of Body Worn Video.

Martin Hewitt, Chair of the National Police Chiefs Council will provide the keynote address on the second day of the show. Oscar Kilo will provide an overview of the National Police Wellbeing Service including recent initiatives focusing on sleep and fatigue, virtual reality training and supporting officers who have been assaulted at work.

Social media management platform Orlo will host a joint session with Dyfed-Powys Police, looking at the impact that the newly introduced European Electronic Communications Code is having on the police, and the public's ability to access emergency services digitally.

Bluelight Commercial will host sessions on policing and the journey to zero carbon and working with academia, while Nic Pole, Principal Analyst at the College of Policing will make the case for 'futures thinking' in policing, discussing key findings from the College's Future Operating Environment Report. Other speakers on day two include West Midlands Police, British Association for Women in Policing and Resilience Direct.

Topics explored in the Health & Wellbeing Theatre, sponsored by MSA Safety, will include tackling historically neglected health and safety issues and the unique mental health challenges facing the police.

In the Learning & Development Theatre, there will be a session on planning for a nuclear disaster and another on communicating well in a crisis. National Search Advisor Murray Haynes will outline the work of the National Crime Agency's Major Crime Investigative Support (MCIS) team in the most high-profile and challenging criminal and missing person cases.

Sponsored by MSA Safety, The Emerging Technologies Theatre will showcase the most cutting-edge technology and equipment used in operational response. The Vehicle Innovation Theatre will focus on one of the fastest growing areas of innovation in the police sector covering everything from electric, hybrid and decarbonised drivetrains, to connected vehicles and mobile incident command units.

Technologies on display in the exhibition include connected and smart vehicles, satellite communications, GIS and mapping technologies, ruggedised mobile computers, tablets and phones, cloud storage, wearable tech, connectivity, UAVs/drones, hybrid and electric vehicles, virtual and augmented reality training, body-worn cameras and other video capture systems.