in Defence / Security / Events
Eurosatory: Southco makes its debut
Designer and manufacturer of latches, fasteners, hinges and display mounts, Southco, is making its debut at this year's Eurosatory tradeshow in Paris this week (13th-17th June).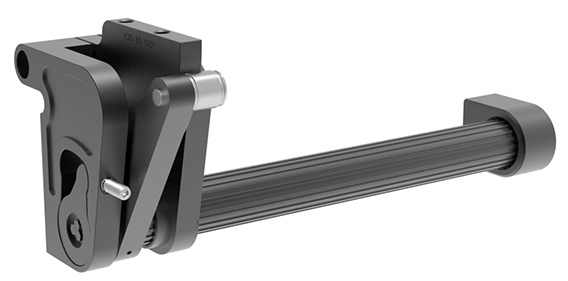 Image courtesy Southco

Tailored to the demanding need of safely and easily operating heavy doors and panels on military and armoured vehicles, the team will specifically showcase and demo its Counterbalance Hinges which feature an integrated spring and energy control system which allows extremely heavy lids up to 250kg to be lifted with minimal operating effort and to be held continuously securely and safely in any position. Without any need for secondary support components, this hinge product holds lids or panels in position.

Southco's Counterbalance Hinges can be fine-tuned to the feel of the lid or panel, eliminating the need for constant maintenance and readjustment and offer effortless fingertip positioning and a tested, repeatable cycle life validated for more than 20k cycles of operation. The function can be customised to add features such as 'pop open' or controlled auto-rise of an unlatched lid and is not sensitive to temperature or other environmental factors.

This technological innovation therefore addresses application challenges where the need to easily open and close heavy doors and lids is critical to the application's safe and efficient performance such as doors and panels on military and armored vehicles.