in Defence / Security
Four more tech innovators join NCSC for Startups
The National Cyber Security Centre (NCSC) and Plexal, the innovation company founded by Delancey, are today onboarding four more innovative companies to the NCSC For Startups initiative, becoming the latest to join the UK's cyber security experts in finding new ways to tackle the evolving threat landscape.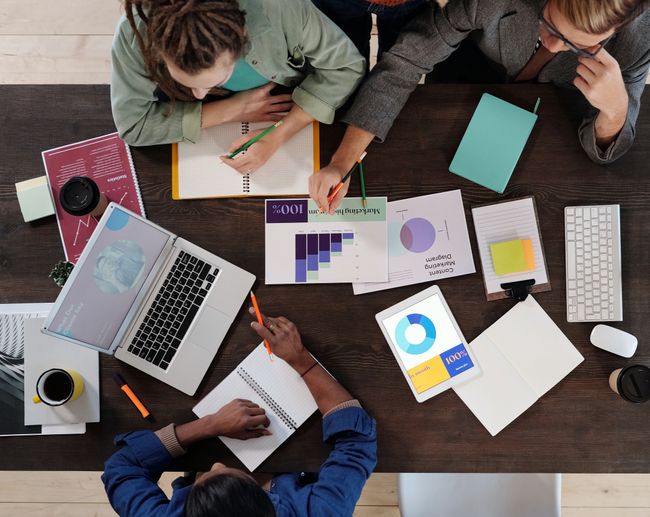 Image courtesy NCSC

These companies will develop, adapt and pilot technology, working at the NCSC For Startups HQ in Cheltenham as well as remotely.

The four startups joining the programme are:
Lupovis: an AI-based deception solution for manipulating adversaries that have penetrated your network. It engages adversaries through a sequence of decoys and lures them through the network.
RankedRight: an automated triage system that ranks and assigns vulnerabilities based on your rules, enabling your team to spend their time tackling the most critical or high-risk issues.
ESPROFILER: A platform to help organisations maximise return on their cyber security investments, increasing efficiency and security. It helps customers understand what security products they own, what they have deployed, and the threats those products should protect against.
Traced: Traced believes that privacy is a human right. And it's created a mobile threat defence solution that provides protection against mobile-borne threats to businesses, without compromising people's privacy.
The startups will benefit from NCSC's expertise and insights, along with Plexal's experience in working closely with startups. This open collaboration model will help startups develop and adapt their technology to address security challenges identified by the NCSC and achieve a closer product-market fit.

Chris Ensor, NCSC Deputy Director for Cyber Growth, said: "Since its launch, NCSC For Startups has already seen some great collaboration with tech companies, and we're delighted to welcome this latest group onboard.

"These companies all have innovative proposals to improve our collective cyber security and will benefit from the expertise and support we offer."

Five startups have already been through the programme this year: PORGiESOFT, cyber unicorn Rebellion Defence, Meterian, Exalens and Enclave have participated in a programme that saw them receive mentoring, workshops and direct support to help them iterate and develop their solutions.

Saj Huq, director of innovation at Plexal, said: "Plexal is excited to continue being the NCSC's innovation partner and helping startups develop or adapt their solutions.

"NCSC For Startups is an entirely unique opportunity for the public and private sectors to work together, and for startups to gain insights from the NCSC into emerging challenges that we urgently need from the market.

"Cyber security solutions that solve real-world problems can never be created in an information vacuum."


Companies wishing to apply to join NCSC For Startups, click here