in Security
G4S awarded Wellingborough jail contract
Prisons Minister Lucy Frazer has announced that G4S has been awarded the contract to manage Wellingborough's new jail.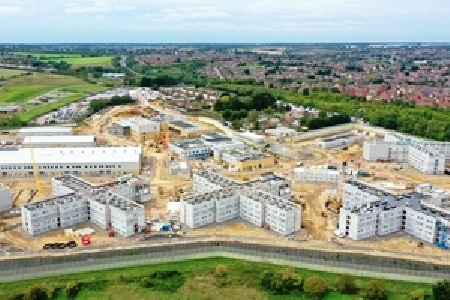 Image courtesy Ministry of Justice

The new prison will be called Five Wells, a name chosen by the local community after the five historic wells surrounding Wellingborough.

The agreement will boost the local economy with 700 long-term jobs and see G4S manage the prison until 2032.

Prisons and Probation Minister, Lucy Frazer QC MP, said: "The appointment of G4S to run HMP Five Wells marks another step forward in delivering this Government's ambitious transformation of the prison system, delivering modern places using the best of public and private sector expertise to rehabilitate offenders.

"The new prison is an important investment not only in the criminal justice system, but also in Wellingborough, creating hundreds of new jobs to support the local economy."

Privately-run prisons are among the best performing across the estate and have been consistently praised by independent inspectors. In jails managed by G4S, 95% of the scores marked by HM Inspectorate of Prisons show their establishments are performing as 'good' or 'reasonably good' – the top ratings available.

G4S-managed prisons have also brought innovative new approaches to offender rehabilitation, including a cutting-edge families intervention programme and peer-led initiatives, praised by prison inspectors for building "excellent personal and social skills" so prisoners contribute in jail and are prepared for resettlement.

HMP Five Wells, alongside a new prison being built at Glen Parva in Leicestershire and a new houseblock already opened at HMP Stocken in Rutland, will deliver around 3,500 new places, marking the latest development in the Government's plans to expand the prison estate with modern jails that boost rehabilitation and cut reoffending.

Additionally, the government is investing up to £2.5 billion in 10,000 additional modern prison places. This includes four new jails to be built during the next six years.

In recent HMIP reports, the inspectorate found that out of 20 'healthy prisons' tests of G4S-managed prisons, 19 were given the top ratings of 'good' or 'reasonably good'.

The new-generation category C facility at Wellingborough will be run with a strong focus on rehabilitation in order to break the cycle of reoffending. Mobilisation preparations are now underway and the 1,680-person facility is scheduled to commence operations in early 2022. Total revenues over the life of the contract are expected to be around £300 million and G4S will create around 700 new jobs to manage and operate the contract.

G4S Group Chief Executive Officer Ashley Almanza said: "Our Care and Rehabilitation team has worked incredibly hard to successfully build a positive culture and strong operational performance in this business and we are delighted that the Ministry of Justice has, through the award of this major contract, recognised G4S's experience and expertise in Care and Rehabilitation services."

G4S Regional CEO, UK and Middle East, Graham Levinsohn said: "In partnership with the Ministry of Justice, our mutual aim is to ensure that Five Wells becomes the blueprint for innovation, rehabilitation and modernisation in the prison service.

"It's also very positive news for the local Northamptonshire community, with almost 700 new jobs to be created, and opportunities for local charities and businesses."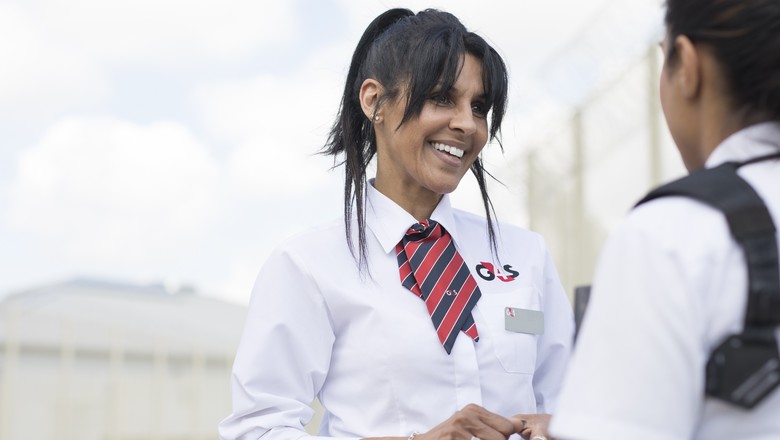 G4S currently operates four highly-rated custodial care and rehabilitation facilities in England and Wales: HMP Altcourse in Liverpool, HMP Oakwood near Wolverhampton, HMP Parc in Bridgend and HMP Rye Hill near Rugby.