in Security
G4S set for takeover by Allied Universal
London headquartered British global security services company G4S plc (formerly Group 4 Securicor), is set to be taken over by Allied Universal Topco LLC (Allied Universal).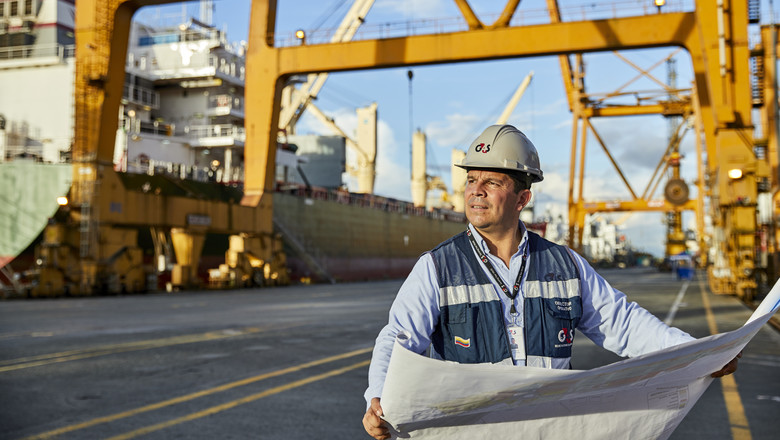 Above: Port security in Colombia.
Courtesy G4S

The Board of G4S has noted the recent announcement by Allied Universal Topco LLC (Allied Universal) that it has received acceptances of 79.09% for the cash offer of 245 pence per G4S share (the Final Allied Universal Offer) made by Atlas UK Bidco Limited (Allied Bidco) and that the Final Allied Universal Offer has become unconditional as to acceptances.

John Connolly, Chairman of the G4S Board, said: "We are pleased that a very large proportion of shareholders have accepted Allied Universal's final offer. The G4S board believes that the offer provides shareholders with an attractive premium, while securing the future success of G4S for employees, customers, pension scheme members and other stakeholders.

"I would like to thank Ashley and his team together with all employees for the successful transformation of G4S in recent years, which has made this transaction possible and I would like to thank my fellow Board members for their excellent work. Finally, I would like to thank all of our shareholders for their strong support."

Ashley Almanza, Chief Executive Officer of G4S said: "The combination of G4S and Allied Universal creates the global leader in security with revenues of over $18 billion, industry leading talent and expertise and unmatched market coverage. This unique combination will offer customers exceptional service and provides employees with an exciting future.

"I would like to thank the Board and our shareholders for their support and to thank colleagues across G4S for their outstanding contribution to the successful re-positioning of G4S that has made this transaction possible. My team and I look forward to working with Allied to support a successful integration of the two businesses."

The G4S Directors unanimously recommend that those G4S shareholders, who have not already done so, accept the Final Allied Universal Offer.

Allied Bidco has obtained substantially all of the required antitrust and regulatory approvals and foreign direct investment clearances in applicable jurisdictions and confirmed that, if any Conditions remain outstanding on the final date under the Code by which the Final Allied Universal Offer must become wholly unconditional or lapse, it intends to waive such Conditions.

Allied Bidco expects that the Final Allied Universal Offer will become wholly unconditional on 6th April 2021.

Allied Universal has over 265,000 employees and revenues exceeding $9.5 billion. It provides security services and technology solutions and has offices located throughout the US as well as internationally (Canada, Mexico, United Kingdom) and is responsible for protecting more than 50,000 client sites.