in Defence
Galvion to demo 'Charge on the Move' at AUSA
Provider of power and data management solutions and innovative head protection systems, Galvion, will be demonstrating their 'Charge on the Move' vehicle mounted soldier power solution at AUSA in Washington DC (9th-11th October), in response to emerging requirements to provide power and battery charging to dismounted troops while they are being transported in vehicles.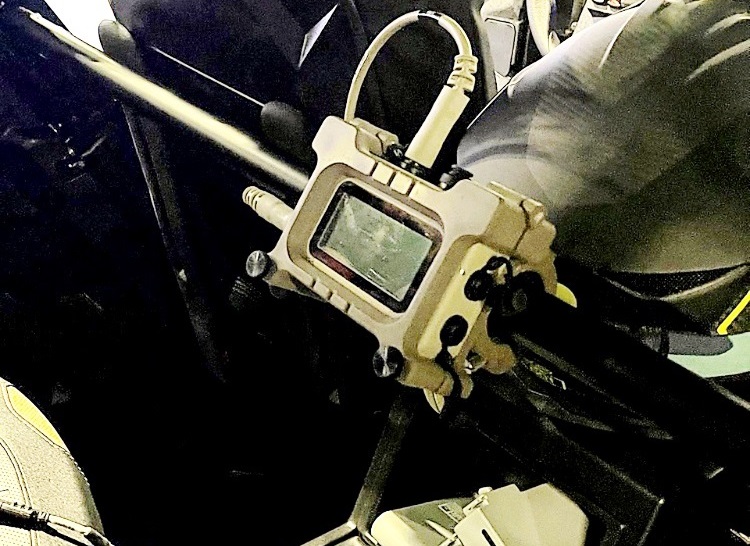 Image courtesy Galvion

The foundation of Galvion's Charge on the Move solution is the field-proven and widely adopted Squad Power Manager (SPM) in a vehicle mounted configuration in order to streamline the connection between the onboard vehicle power systems and Galvion's personal-worn power and data systems. The SPM converts vehicle power for direct operator use and provides smart charging when needed — no need for a large generator or extra batteries. Input power can be done through NATO tactical connections, via DC 'cigarette' plug adapter, or direct from the vehicle battery, on-board AC or solar. The system is compatible with most tactical vehicles currently in use. Working in conjunction with Galvion's power and data ecosystem, dismounted soldiers connect into the system using Galvion's Personal Worn Scavenger (PWS) via low-profile, sealed magnetic connection, which provides quick connect-disconnect capability day or night and while wearing gloves and gives a more secure and robust link.


Operators can keep radios and other mission-critical equipment running while simultaneously trickle-charging personal-worn batteries and equipment. Additionally, Galvion's proprietary Nerv Centr Application, an integrated capability with the 2-Port Power & Data Hub (PDH-2), allows operators to monitor power supply versus demand, enabling quick analysis of power requirements. Up to four soldiers can connect to the SPM simultaneously, allowing dismounted soldiers to step off the vehicle fully charged and ready-to-go.

Kristen Lomastro, President of Active Systems at Galvion, said: "This Charge on the Move solution further optimises the functionality and efficiency of our power management and wearable power & data ecosystems, taking up minimal real estate but providing maximum value. System interoperability builds flexibility and agility for the warfighter and increases their ability to respond and adapt to changes in operational demands. Lessening the burden on the individual operator and unit, whether physical, cognitive, or logistic, drives everything we do at Galvion, and this solution ticks all the boxes to enhance performance and support mission success."