in Defence / Events
Government and industry commit to improving defence enterprise
At DSEI this week, senior leaders from the Defence Suppliers Forum (DSF) were joined by around 100 industry graduates and apprentices onboard HMS Iron Duke as they committed to a new shared agreement between Government and industry to improve the defence enterprise.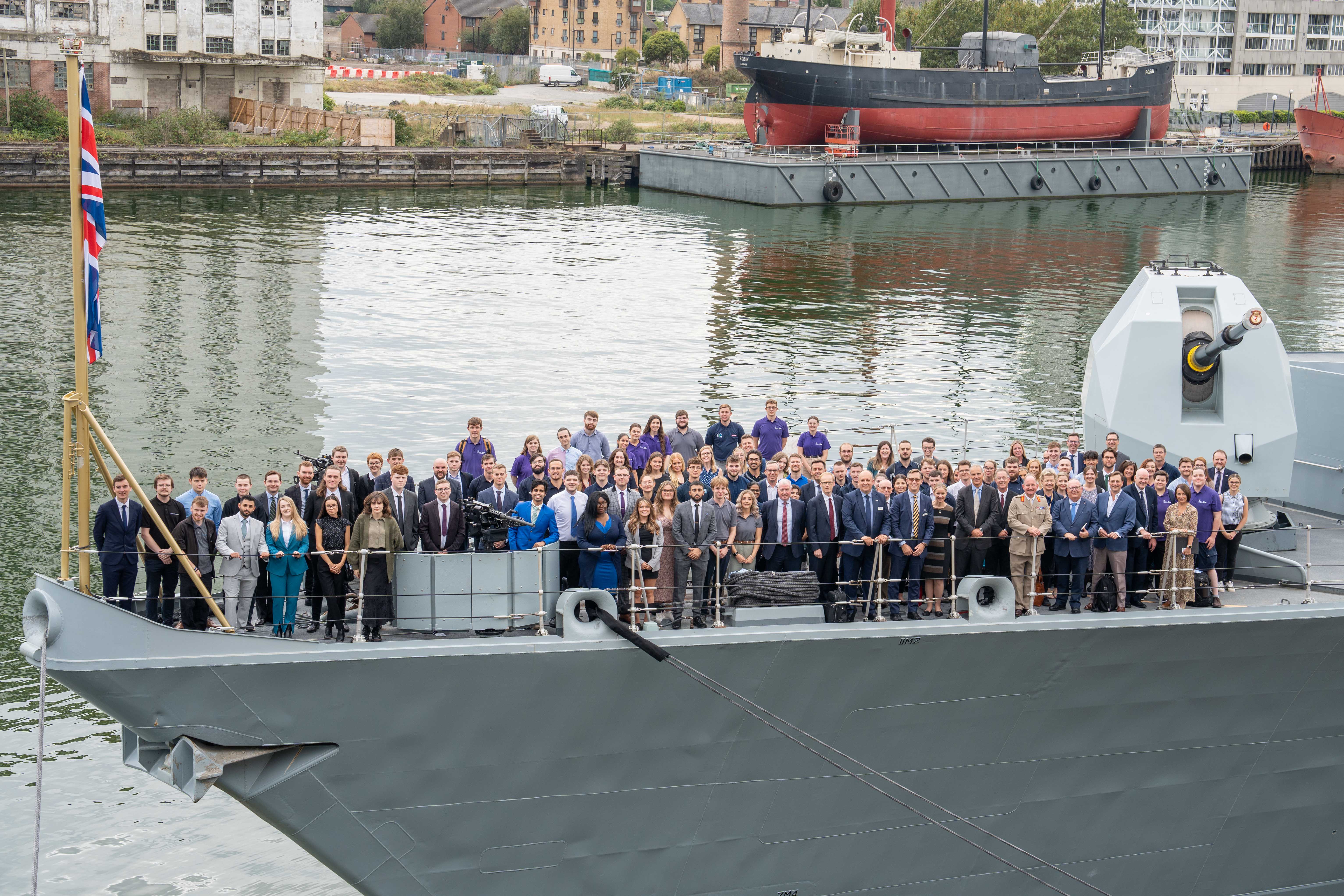 Above: To mark the agreement, a signing ceremony took place on board HMS Iron Duke with more than 100 graduates and apprentices from across the UK's defence enterprise at Defence and Security Equipment International (DSEI).
Courtesy DE&S

The Defence Suppliers Forum – the UK's primary MoD-industry engagement mechanism – developed the objectives in response to the Defence Command Paper 23's call for a new alliance between defence and industry.

With a renewed focus on collaboration, early engagement and the development of capability at pace, the agreement aligns all parts of the defence enterprise to the mission of protecting the nation and helping it prosper.

Andy Start, DE&S Chief Executive Officer and DSF Executive Group Co-Chair: "As the latest Defence Command Paper sets out, we need an even stronger partnership between government and industry to meet today's threats. Delivering on this agreement will make sure we get the right kit into the hands of the armed forces at the right time.

"We were delighted to be joined by so many talented apprentices and graduates representing the defence enterprise's next generation.

"We are all committed to ensuring that we continue to help deliver world class capability and support to the UK Armed Forces and ensure the UK's security and prosperity."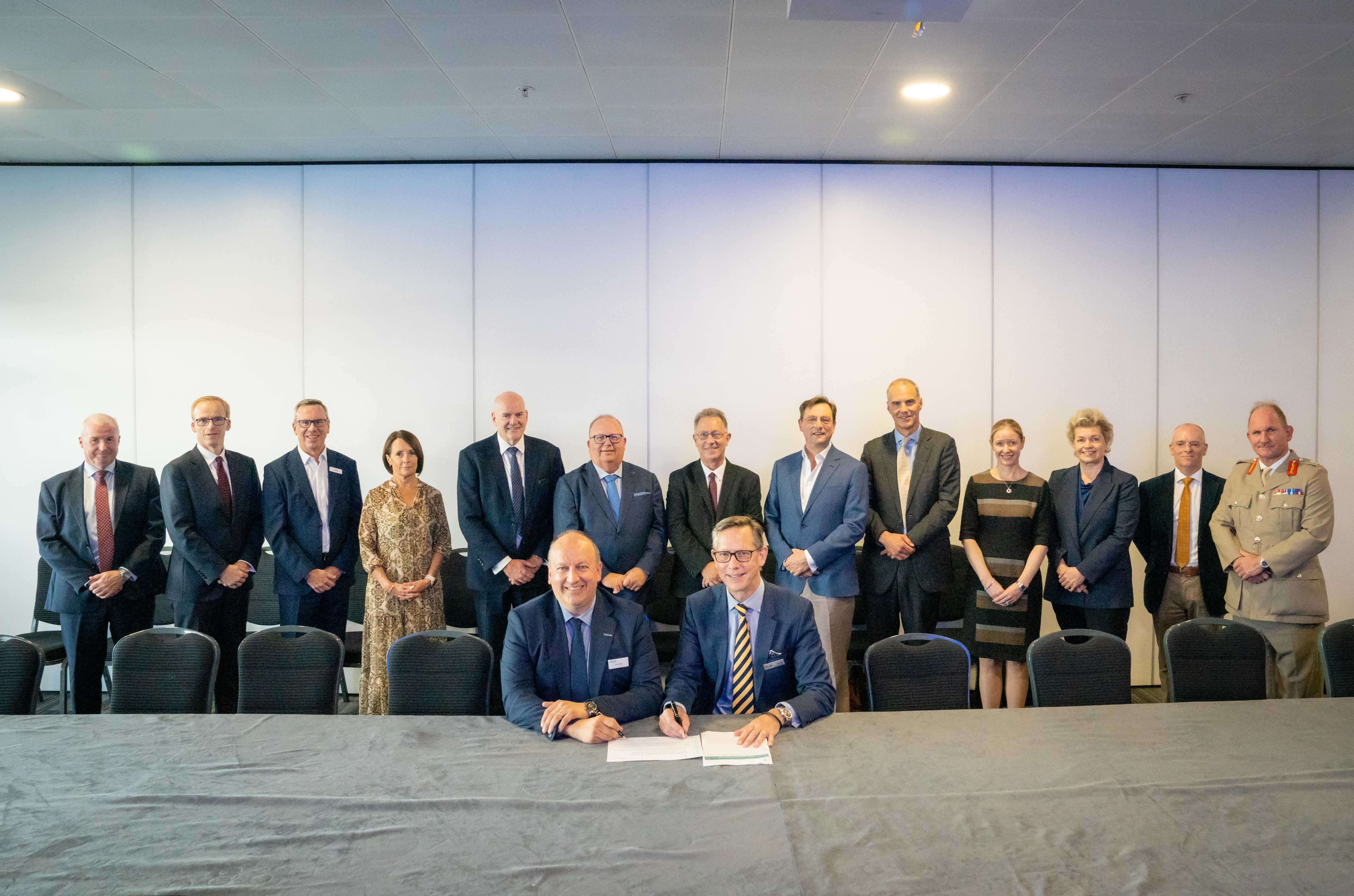 John Howie, Chief Corporate Affairs Officer, Babcock International Group and DSF Executive Group Co-Chair: "The commitment to deliver on these aims and objectives clearly shows that Government and Industry will take an increasingly collaborative, enterprise approach to secure the capability and capacity required by our Armed Forces and further strengthen our sovereign UK defence industry. Delivering against these key aims will help to guarantee the security of the UK and increase productivity and prosperity, for the long term, so it was fitting that we were joined by so many early careers colleagues who will continue to deliver against these aims long into the future."

Amongst ambitious targets, the shared agreement includes a commitment to halve the time it takes to contract for new defence equipment and improve the availability of defence equipment by 50%.

The DSF will deliver a coherent programme of activity to address the most pressing issues facing defence. It is a key enabler to achieve the Government's strategic industrial aims in defence, and for developing collaborative responses to new and emergent issues and challenges.