in Features
H2020: still vital for UK aerospace
Joe Matusiak, Grants Manager, ABGI UK, explains why access to the EU's Horizon 2020 (H2020) scheme remains vital for the UK aerospace sector.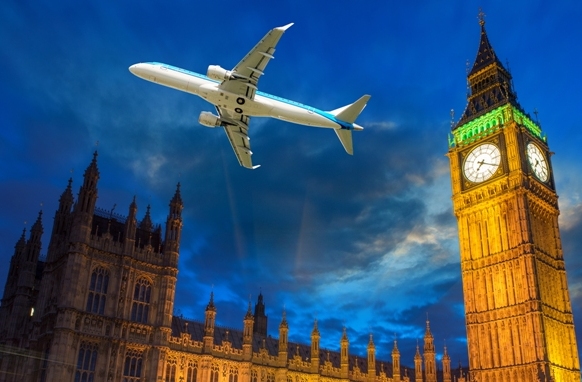 Image copyright Shutterstock

The UK's departure from the EU may have been formally completed but negotiations on important matters, including involvement in grant funding programmes, continue at pace. With a last minute Brexit deal secured, many innovative UK businesses are now seeking clarity on how grant accessibility might be affected, particularly within the aerospace sector which has a long tradition of innovation and collaboration with other firms from across the EU and beyond.

When he announced the post-Brexit EU trade deal, Boris Johnson claimed it would deliver certainty for the UK research and development community, enabling continued collaboration on cross-border projects. Speaking in December when the 11th hour UK/EU deal was concluded, the Prime Minister outlined his vision on future UK collaboration saying: "although we want the UK to be a science superpower, we also want to be a collaborative science superpower."

While British companies will want to continue working in partnership with their European counterparts, they will only be able to continue accessing grant funding through the EU's Horizon 2020 (H2020) scheme if the UK is granted 'associated country' status.

This is a matter which will be determined by the progress of ongoing post-Brexit negotiations between the UK and the EU. It is an important matter for the British aerospace sector where the impact of both Brexit and the global pandemic appears to have increased the appetite for R&D funding.

Some supportive programmes are already in place to help the the UK aerospace industry, including the National Aerospace Technology Exploitation Programme (NATEP). The programme, developed by the Aerospace Growth Partnership, provides up to £300,000 in funding to SMEs to increase their capabilities to win new business across the world. It also enables aerospace businesses to reach out beyond their sector by promoting collaboration with other bodies including research and technology organisations.

NATEP is one of the four strands promoted by the Aerospace Technology Institute (ATI), aimed at accelerating innovation and maintaining competitiveness within the UK aerospace sector. Working in partnership with the UK Department for Business, Energy and Industrial Strategy and Innovate UK, the ATI promotes transformative technology across the industry by funding world-class research and development through a £3.9 billion joint government-industry programme. Its R&D portfolio consists of over 300 projects so far which are aimed at helping secure jobs, maintain skills and deliver economic benefits across the UK.

These initiatives are benefitting the UK aerospace industry but more needs to be done. In the post-Brexit climate where our economy has been ravaged by the impact of Covid-19, our Government must also ensure additional grant funding routes are accessible to innovative companies.

This includes re-examining the role of Innovate UK to ensure it is able to cover any gaps that emerge from the Brexit agreement. There is also an important role for regional bodies, including English Local Enterprise Partnerships, Scottish Enterprise, the Welsh Development Agency and Invest Northern Ireland, which could be offered additional funds and autonomy to provide grants for innovative companies within their local areas, especially those in disadvantaged areas.

Another potential source of grant funding is the UK Government's newly created 'blue skies' science and research agency, designed to boost Britain's competitive edge. Last year an additional £800 million of public funds was pledged for this initiative, modelled on the USA's Advanced Research Projects Agency (ARPA), to fund 'high-risk, high reward science and help Britain become a world leading science and research centre.

To fulfil this vision, the UK Government should look to other imaginative international programmes. The CanExport initiative is an innovative initiative providing grants to support Canadian companies with export marketing projects, including participation in trade shows and government-led trade missions. Additional funding for marketing-related activities, which neither UK nor EU grants cover, helps innovative Canadian SMEs de-risk export market evaluation and development costs enabling them to pursue international growth opportunities.

While the UK Government may claim that Brexit is 'done,' our relationship with the EU continues into a new era with ongoing negotiations on important issues, including future arrangements on our involvement in grant funding programmes.

The importance of such funding for the UK aerospace sector - which accounts for 374,000 direct jobs and contributes £46 billion in exports and a further £30 billion in added value to the UK economy every year - cannot be underestimated. Safeguarding a successful innovation ecosystem is therefore not only essential to the sector but also to the UK's overall economic prospects.