in Features
Innovating for a safer future
Anita Friend, Head of the Defence and Security Accelerator (DASA), highlights the increasing importance of innovation for defence and security.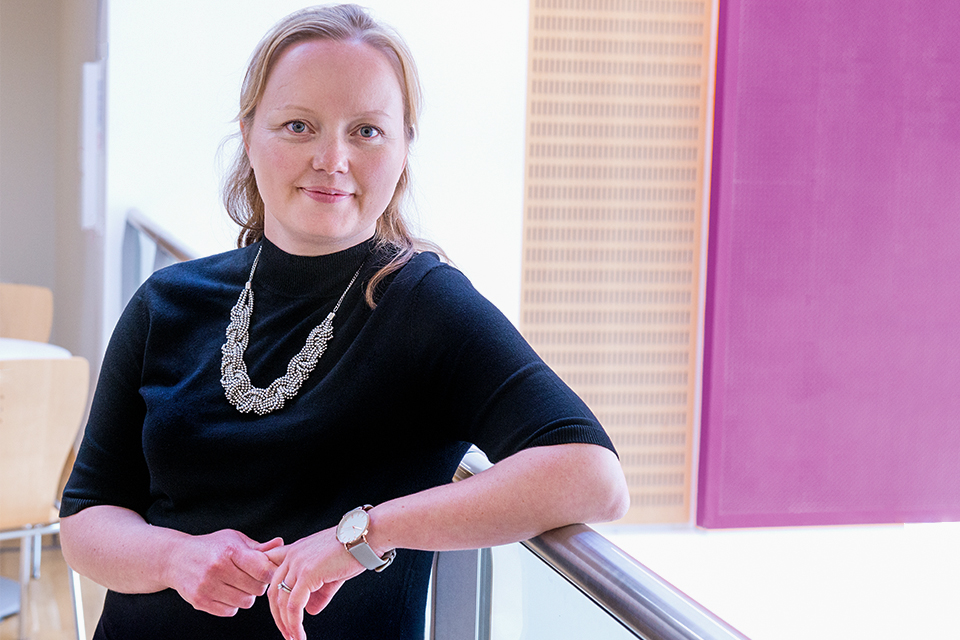 Image courtesy DASA

The Integrated Review published in March 2021 laid out the UK government's Security, Defence, Development and Foreign Policy agenda and vision for the UK's role in the world over the next decade. Appropriately titled 'Global Britain in a Competitive Age', it identifies the fact that the international order is 'more fragmented, characterised by intensifying competition between states over interests, norms and values'.

The return of persistent competition between nation states, advances in technology and the coronavirus pandemic, have accelerated the need for rapid and innovative solutions in defence and security.

The fact that our adversaries are also investing in new technologies, such as artificial intelligence, quantum sensing and synthetic biology adds urgency to this need for innovation. Recognising this, the Integrated Review elevated science and technology to the highest importance and as an integral component of national security.

Innovation – the process of getting from an idea to impact – plays a key role in keeping our Nation and our people safe. It is imperative that innovation happens at the pace of relevance; ensuring that we are one step ahead of our adversaries so as to maintain our strategic and operational advantage.

To find the brightest and the best ideas for addressing the complex national security challenges that we face we must cast our net broadly. Only then can we harness the full diverse range of scientific, technological and entrepreneurial expertise and spirit that the UK has to offer.

We therefore need to reach not just innovators who have traditionally worked with defence and security but also those who have not. Many of these innovators may not have yet realised how they can play a role in helping to protect our people and our Nation's values, because they are not familiar with national security challenges. We also need to form partnerships across industry, academia and government so as to bring together innovators with policy makers and capability owners. This collaborative approach helps ensure that ideas can be developed and integrated into service and/or be used by those on the front line in a way that creates benefits for national security.

Helping industry and academia to understand the UK's national security challenges is key to aligning innovative ideas to end-user needs. As Richard Moore, Chief of the UK Secret Intelligence Service (MI6), remarked in his first public speech, there is a paradox in the need for security agencies to be more open, in order to stay secret. This calculated openness is driven by the need to master new technologies and stay ahead of our adversaries.

The Defence and Security Accelerator (DASA) has embedded staff in all of the UK's regions, enabling us to interact with and tap into local ecosystems. These links enable us to ensure that innovators are aware of how to access UK innovation support and to help them understand national security challenges.

Being more open about our challenges will not, however, in itself enable innovators to transfer their ideas directly into capability. This means more than just signposting to procurement opportunities. It means bringing end-users into the innovation process to spur co-creation and to ensure that the outputs meet real end-user needs. Maintaining – as well as initiating – end-user and customer engagement throughout the innovation journey, is essential for successful exploitation. It also means equipping government security end-users with the right knowledge about a technology's capabilities – and its limitations – to appropriately specify a requirement. We can achieve this through greater employment of trials, experimentation and evaluation.

Building the business behind the innovation is also critical to ensuring a sustainable national security innovation ecosystem. Many small and medium sized enterprises (SMEs) lack follow-on funding and require guidance on the commercial aspects of their ambitions, not just technical guidance. This can be a key barrier to exploitation as it prevents suppliers being able to scale-up. A holistic approach to innovation is needed that considers not just technical readiness levels but also business readiness.

DASA seeks to address all of these challenges, playing a key role in innovating for a safer future. Our mission is to find and fund exploitable innovations to support UK defence and security quickly and effectively and support UK prosperity. It is this mission that motivates me and DASA staff to deliver.

In doing this, we are committed to achieving ever increasing diversity and inclusion within the defence and security sector and placing a strong emphasis on taking a collaborative approach between the private sector, academia and government.


DASA – www.gov.uk/DASA – is exhibiting at Security and Policing 2022. Visit DASA at stand C1 and attend Anita Friend's keynote speech, as well as watch her on the judging panel for the ADS Innovation Award on Tuesday 15th March.