in Defence / Events
Landmarc and partners triumph at MoD Sanctuary Awards
Landmarc Support Services (Landmarc) has been awarded the Net Zero and Resource Efficiency Award at the Ministry of Defence's annual Sanctuary Awards, for its Net-Zero Carbon Accommodation Programme (NetCAP), in partnership with the Defence Infrastructure Organisation (DIO) and modular construction specialist, Reds10.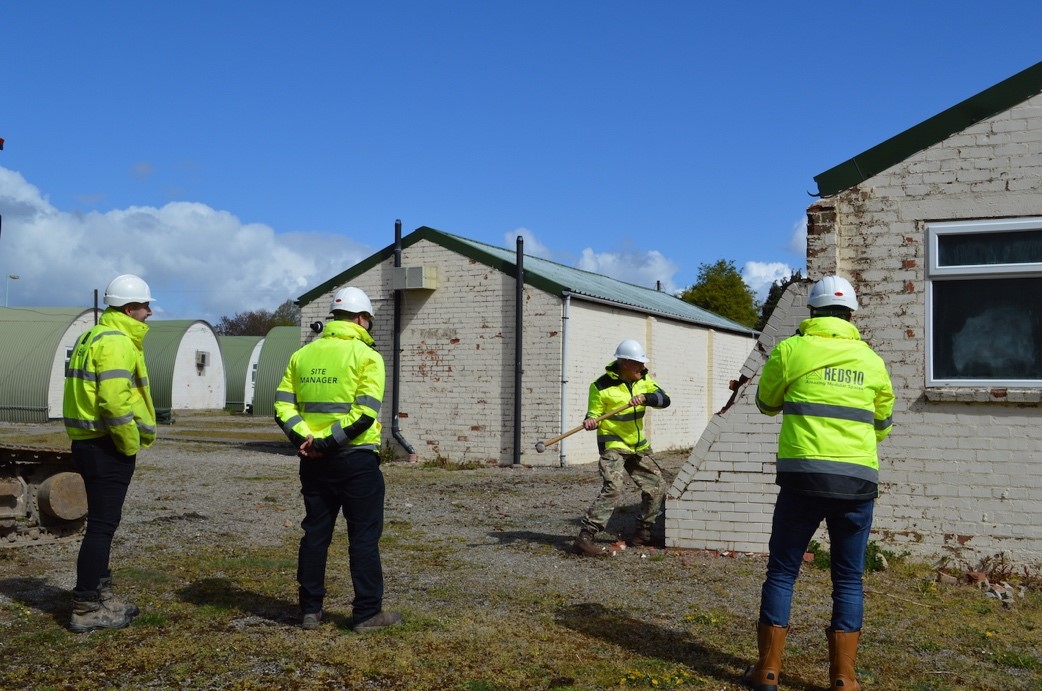 Image courtesy Landmarc

The Sanctuary Awards celebrated its 30th anniversary this year, showcasing military and civilian environmental efforts within defence, both in the UK and abroad.

The virtual ceremony was held on the 22nd of March, with Landmarc and its partners being praised for contributing to the Ministry of Defence's (MoD) Net Zero Carbon ambition and renewable energy initiatives.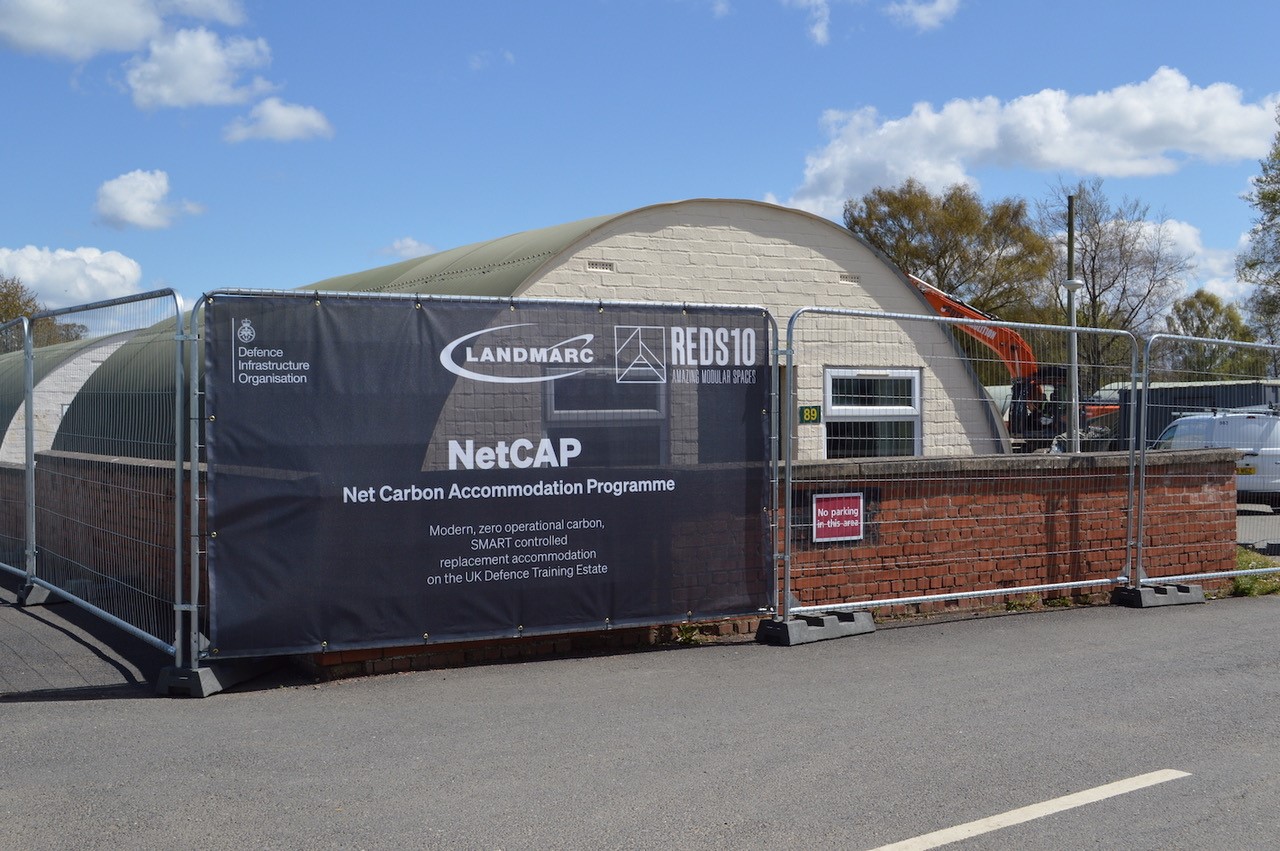 NetCAP is an army and government-funded initiative that is transforming the lived experience for our Armed Forces. It will deliver over 70 new carbon efficient accommodation blocks and provide more than 3,900 bed spaces across several locations, including Westdown, Knook and Rollestone Camps on Salisbury Plain, Castlemartin Camp in Wales, Brunswick Camp in Surrey, West Tofts Camp in East Anglia and Nesscliff Camp in Shropshire.

Powered by air source heat pumps and rooftop solar panels, NetCAP comprises new sustainable modular accommodation to replace old, inefficient buildings. These can be subdivided as necessary and include showers, ablutions and drying rooms.

The programme delivered the Defence Training Estate's first carbon negative buildings, including SMART technology which monitors and adjusts energy usage using data to drive down Energy Performance Certificate (EPC) ratings from 12 to -10.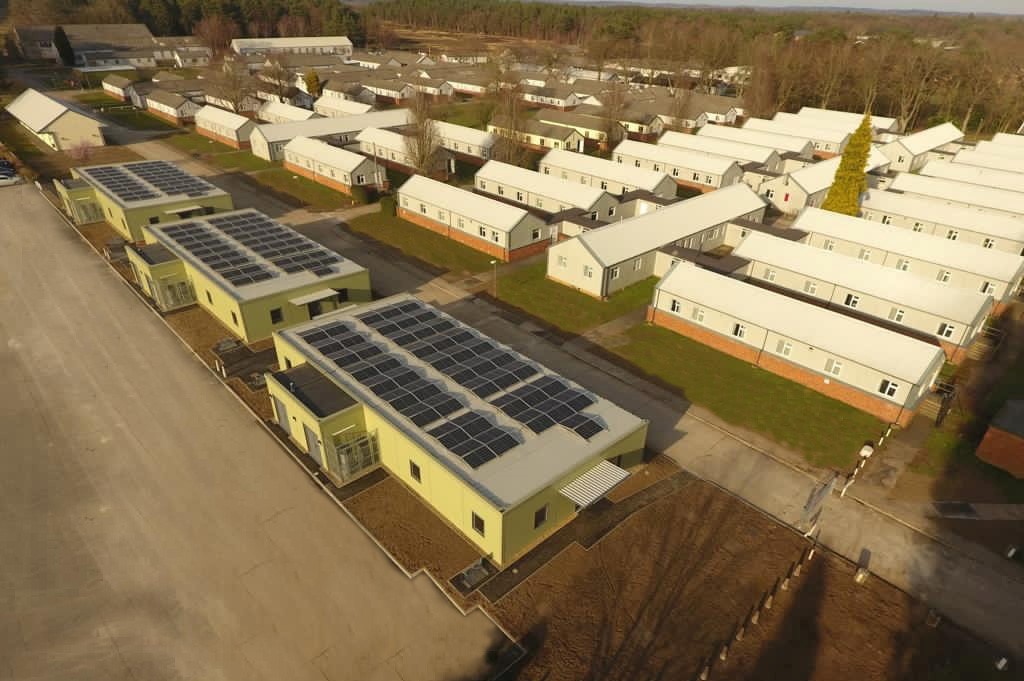 These buildings now generate more energy than they use, reducing electricity and maintenance costs. Furthermore, the latest installations at Brunswick are double storey and have the capability for rainwater harvesting.

Mark Neill, Managing Director at Landmarc commented: "It's an absolute honour to receive this Sanctuary Award from the MOD. NetCAP is focussed on improving the lived experience for our Armed Forces, whilst helping the Government meet its long-term carbon reduction goals.

"The accommodation is modern, smart and sustainable, and is transforming the welfare of troops using the estate to train."

Paul Ruddick, Chairman at Reds10 said: "The entire Reds10 team are thrilled to receive the Sanctuary Award alongside Landmarc and DIO. NetCAP is not only delivering well beyond its sustainability targets and the Government's net zero, Project Speed and Construction Playbook agendas, it is fundamentally transforming the lived experience of our armed forces personnel, something that is very important to Reds10."