in Security
Met upgrades to Axon Body 3 cameras
Axon today announced that the London Metropolitan Police Service (MPS) has purchased 19,000 Axon Body 3 cameras and 3,000 Axon Flex 2 cameras in an effort to replace all frontline police officers' body-worn cameras with the latest Axon cameras.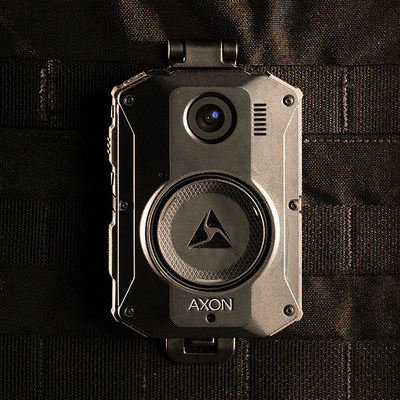 Above: Axon Body 3 Camera.
Courtesy Axon

The Axon Body 3 is Axon's first LTE-enabled camera that allows officers to get to the truth faster with improved video quality, multi-mic audio and new low light and motion blur compensation. Officers from the South West and East Area Basic Command Units as well as the MPS Taskforce have already received their new devices.

"The London MPS has always been at the forefront of technological innovation and we're excited to partner with them on this next-generation body-worn camera roll out," says Axon UK Country Manager Mike Ashby-Clarke. "The enhancements of our Axon Body 3 will help officers capture the truth and act on real-time awareness to ultimately increase safety for both police services and the community members they serve."

Designed with officer and community safety in mind, the Axon Body 3 incorporates real-time situational awareness technology known as Axon Respond. The vision of this new technology is to fill the critical information gaps with a network of intelligent, connected devices, including real-time alerts, real-time location and live-streaming of critical incidents.

London MPS has not yet activated live-streaming functionality, however Axon Body 3 cameras come with the built-in capability and following future consultation with community representatives and stakeholders, London MPS may conduct a small-scale pilot to establish best-practices and policies regarding situational awareness.