in Defence / Security / Events
NCF establishes new partnership for cyber collaboration
The National Cyber Force (NCF) is now working with partners across Lancashire ahead of its move to Samlesbury in 2025.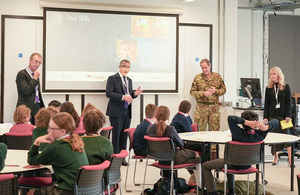 Above: Cyber experts shared their experiences with pupils as part of the Lancashire Cyber Festival
Courtesy Strategic Command / National Cyber Force

Aimed at shaping, supporting and promoting the cyber ecosystem in the region, the Lancashire Cyber Partnership will see the NCF collaborate with academic institutions and industry.

The NCF, a partnership between Defence and Intelligence, is set to open its new home in Samlesbury in 2025.

The move will help create jobs in the region across technology and digital supply chains, enhancing and supporting the North West Cyber Corridor.

Alongside the NCF, partners include the Lancashire County Council, the Lancashire Enterprise Partnership, the University of Central Lancashire, Lancaster University, and BAE Systems.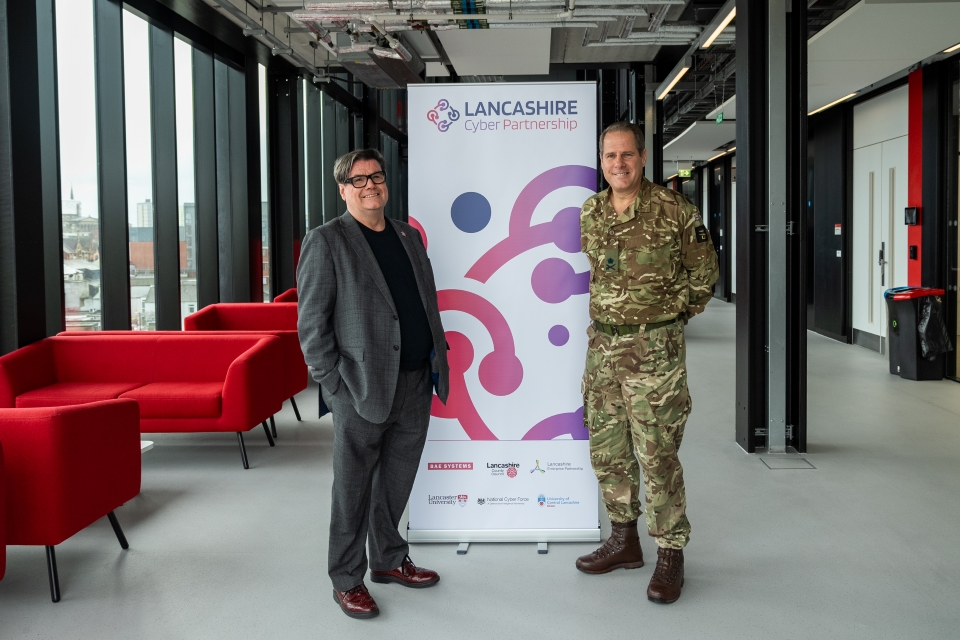 Above: Andy Walker, Lancashire County Council's Head of Business Growth, with Lieutenant General Tom Copinger-Symes, Deputy Commander Strategic Command.
Courtesy Strategic Command / National Cyber Force

The initiative was launched at the first-ever Lancashire Cyber Festival which saw delegates taking part in discussions and workshops focussed on developing the county's high-value, high-skilled and inclusive cyber economy.

To highlight the dynamic and exciting career opportunities available to young people within the area, pupils from local primary schools and colleges took part in cyber-themed puzzles with college and university students competing against the clock in a high-tech cyber escape room.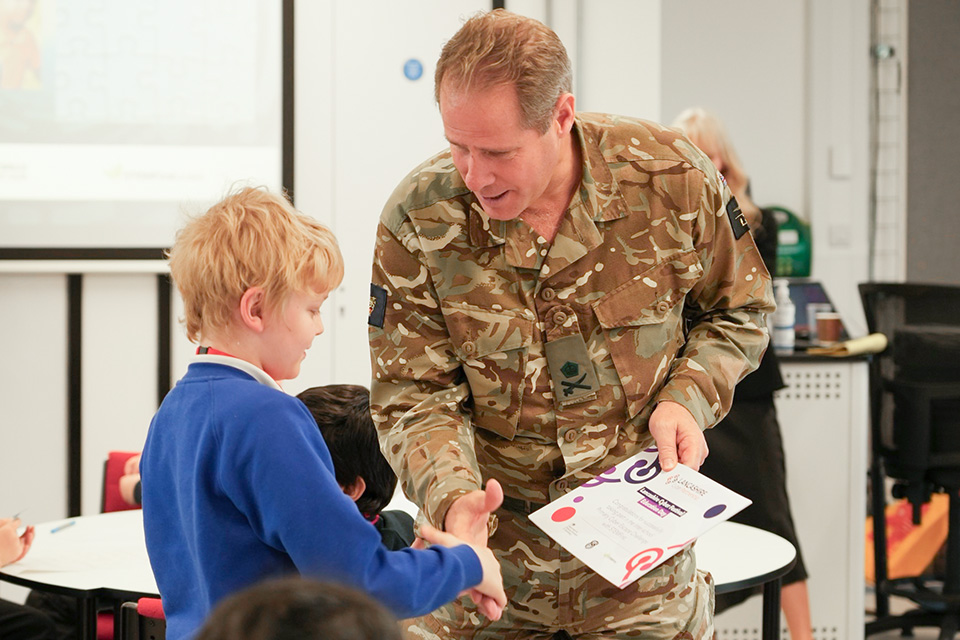 Above: Pupils were presented with certificates after taking part in a range of cyber challenges.
Courtesy Strategic Command / National Cyber Force

Students also had the chance to ask Defence's leaders about their own career journeys, with Lieutenant General Tom Copinger-Symes, Deputy Commander Strategic Command, Claire Fry, Director Functional Integration, and Air Vice-Marshal Tim Neal-Hopes, Commander of the National Cyber Force, sharing their experiences.

AVM Tim Neal-Hopes said: "I am immensely proud that the National Cyber Force is set to play a pivotal role in the development of Lancashire's cyber ecosystem, and the far-reaching benefits that the cyber sector will bring to the whole of the County.

"This partnership and opportunity will ensure that Lancashire is uniquely placed to further establish its role as a national leader for cyber and security related capabilities, delivering enduring security, resilience, and prosperity for the nation. Working alongside our colleagues in the region, the Lancashire Cyber Partnership will further support the development of an integrated and collaborative North West Cyber Corridor, helping us to achieve the objectives outlined in the Government's National Cyber Strategy."


Further information on the National Cyber Force can be found at:
www.gov.uk/government/organisations/national-cyber-force

To learn more about the work of the National Cyber Force read Responsible Cyber Power in Practice: www.gov.uk/government/publications/responsible-cyber-power-in-practice