in Defence
NP Aerospace awarded MoD VSCAPS contract
NP Aerospace has been awarded a contract under the UK MoD Vehicle Support Capital Spares Multi-Supplier Framework Agreement (VSCAPS).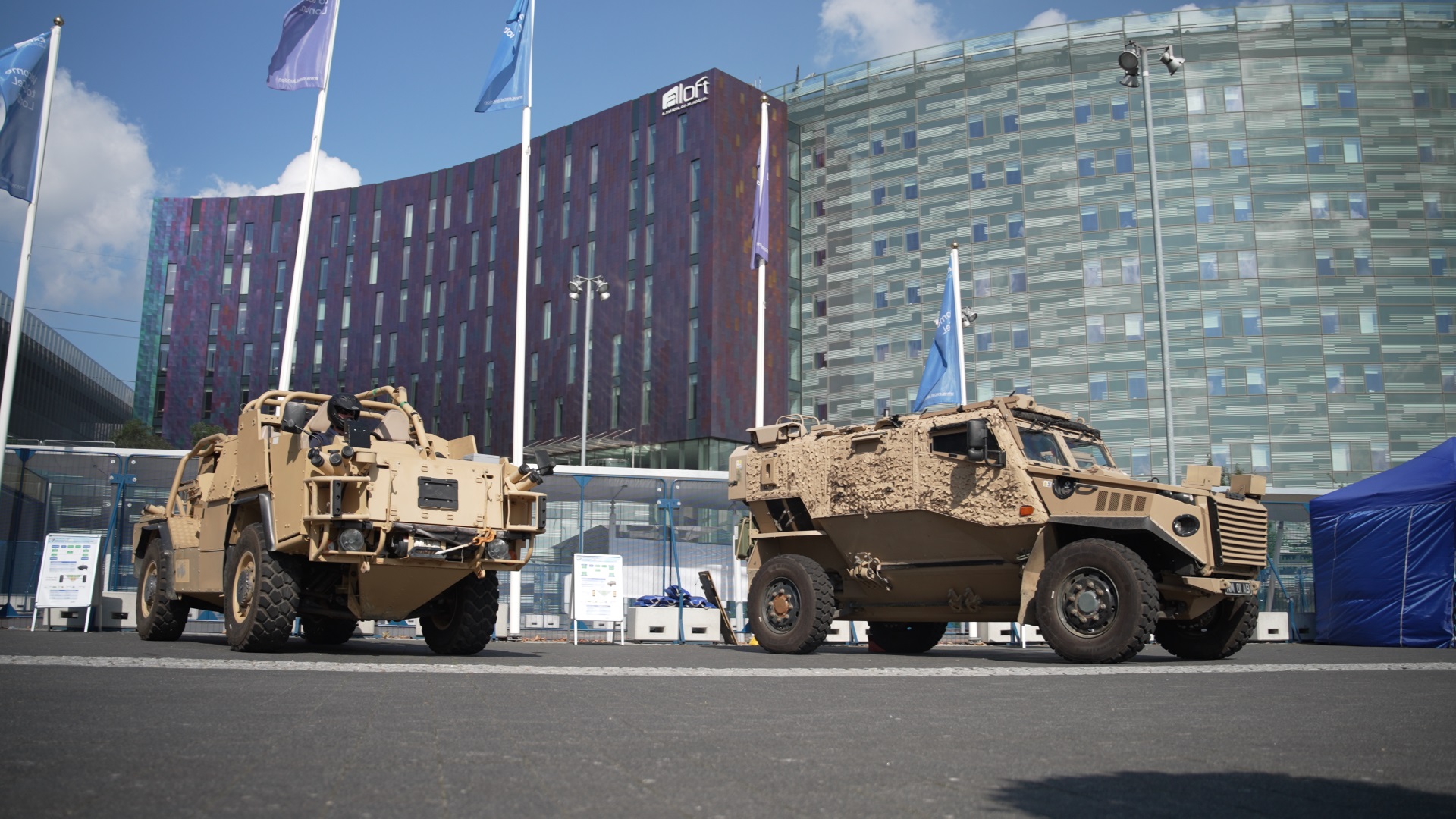 Above: NP Aerospace, in collaboration with General Dynamics Land Systems UK, Supacat and Magtec, are continuing delivery on the hybrid electric-drive demonstrator programme (started June 2020) following a £3 million UK Ministry of Defence (MoD) contract award, with the hybrid electric drive Foxhound and Jackal vehicles showing their silent mobility capabilities at DSEI last week.
Courtesy NP Aerospace

James Kempston, CEO, NP Aerospace: "NP Aerospace has an extensive history of providing through life vehicle spares and engineering support for the UK MoD's fleet of vehicles.
"Our award of the VSCAPS contract continues this legacy into the future and reinforces NP Aerospace's long-term commitment to the UK MoD's fleet of vehicles and personnel who depend on them."

The multi-year contract covers the full range of British Army vehicles and cements NP Aerospace's position as a tier one supplier.