in Aerospace / Events
Ontic partners with STEM Returners to help engineers return to work
Ontic has formed a new partnership with STEM Returners to help people with a STEM background - or who are ex forces personnel - return to a permanent position after a career break.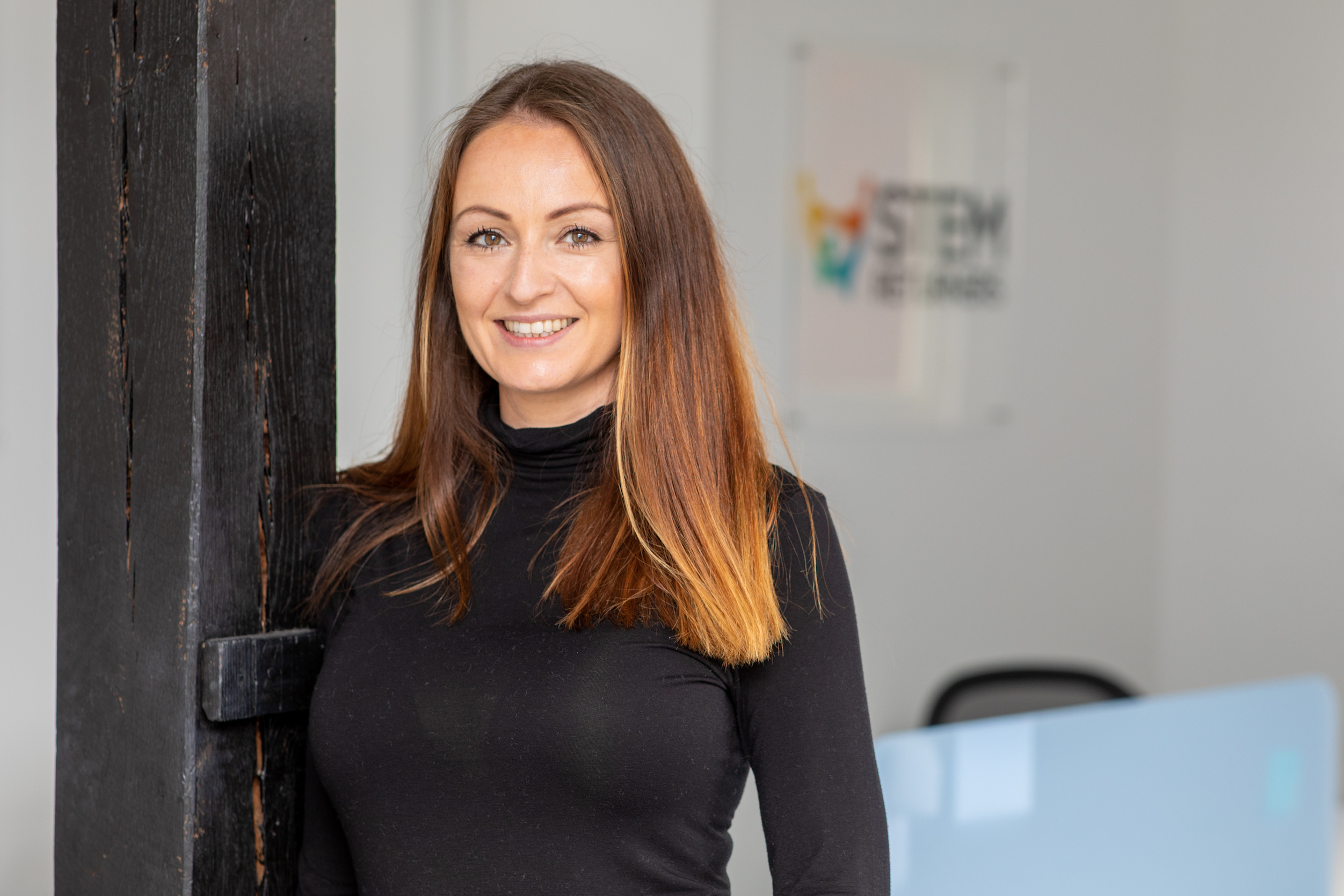 Above: Natalie Desty, Director of STEM Returners.
Courtesy STEM Returners

With over 45 years of product manufacturing and aftermarket support experience, Ontic has operations across North America, UK & Europe and Asia providing strategic worldwide support to civil and defence customers when and where it is needed. Ontic manufactures, repairs and recertifies equipment for 5,000 customers and supports programmes including BAE System's Hawk, UH-50 Black Hawk, Boeing 777 and the Airbus A330.

Jess Mattock, HR Director, said: "Ontic is going through a period of rapid growth having already employed more than 130 people at our UK sites this year. Our partnership with STEM Returners means we can build on this whilst giving opportunities to people within our communities who are looking to get back to work after a career break. We're keen to show that essential technical skills are transferable and that's why we're not limiting our search to people with aerospace experience. We know that people can bring new thinking and insights from other industries to help challenge the way we do things and make Ontic a future ready company – we're more than just the sum of our parts."

STEM Returners, based in Hampshire, normally supports companies to offer 12-week placements for professionals who have had a career break.

However, Ontic want to make more of a long-term commitment through the program, so STEM Returners will source permanent candidates for four Electrical Repair Technician roles based at Ontic's Cheltenham site, as well as supporting with mentoring and careers coaching services. The programme acts as a 'returnship', allowing candidates to be re-integrated into an inclusive environment upon their return to STEM.

Annual research from STEM Returners (The STEM Returners Index) has revealed the challenges people who have had career a break face, when trying to return – recruitment bias being the main barrier to entry. STEM Returners is helping to challenge this way of thinking and show the benefits companies can receive from being more open and considerate during their recruitment processes.

Natalie Desty, Director of STEM Returners, said: "We are very proud to be entering this new partnership with Ontic. There is a well-known skills shortage across STEM industries so to see a company like Ontic support this group of skilled, dedicated and talented professionals including ex forces personnel, recognise transferable skills and offer them permanent roles and is very positive in the UK engineering industry.

"We share a commitment to providing supportive and inclusive working environments for returners and I am looking forward to getting this programme underway."

In the recent STEM Returners' annual survey - The STEM Returners Index – 66% of STEM professionals on a career break said they are finding the process of attempting to return to work either difficult or very difficult and that nearly half (46%) of participants said they felt bias because of a lack of recent experience.

The STEM Returners' programme aims to eliminate barriers, by giving candidates real work experience and mentoring during their placement and helping them to seamlessly adjust to life back in work.

Whilst the scheme helps solve the problem of sourcing talent in sectors that need it, it also focuses on inclusion and diversity in a host organisation. STEM Returners' population of experienced professionals who are attempting to return to work are 46% female and 44% from ethnic minority groups, compared to 14% female and 9% from ethnic minority groups working in industry.

Since STEM Returners launched in 2017, over 310 STEM Returner candidates have joined programmes across the UK. To view STEM Returners vacancies visit: www.stemreturners.com/placements

Ontic will hold recruitment open days on Friday 14th October, from 11am-4pm at Bishops Cleeve and Friday 21st October, from 11am-4pm at Staverton, where information about the roles will also be available.