in Defence
QinetiQ run weapons testing sites accredited by UKAS
UKAS, the national accreditation body for the United Kingdom, has accredited four sites - Ministry Of Defence (MoD) Shoeburyness, MoD Boscombe Down, QinetiQ Farnborough and QinetiQ Haslar - with the ISO17025 standard for test and evaluation services.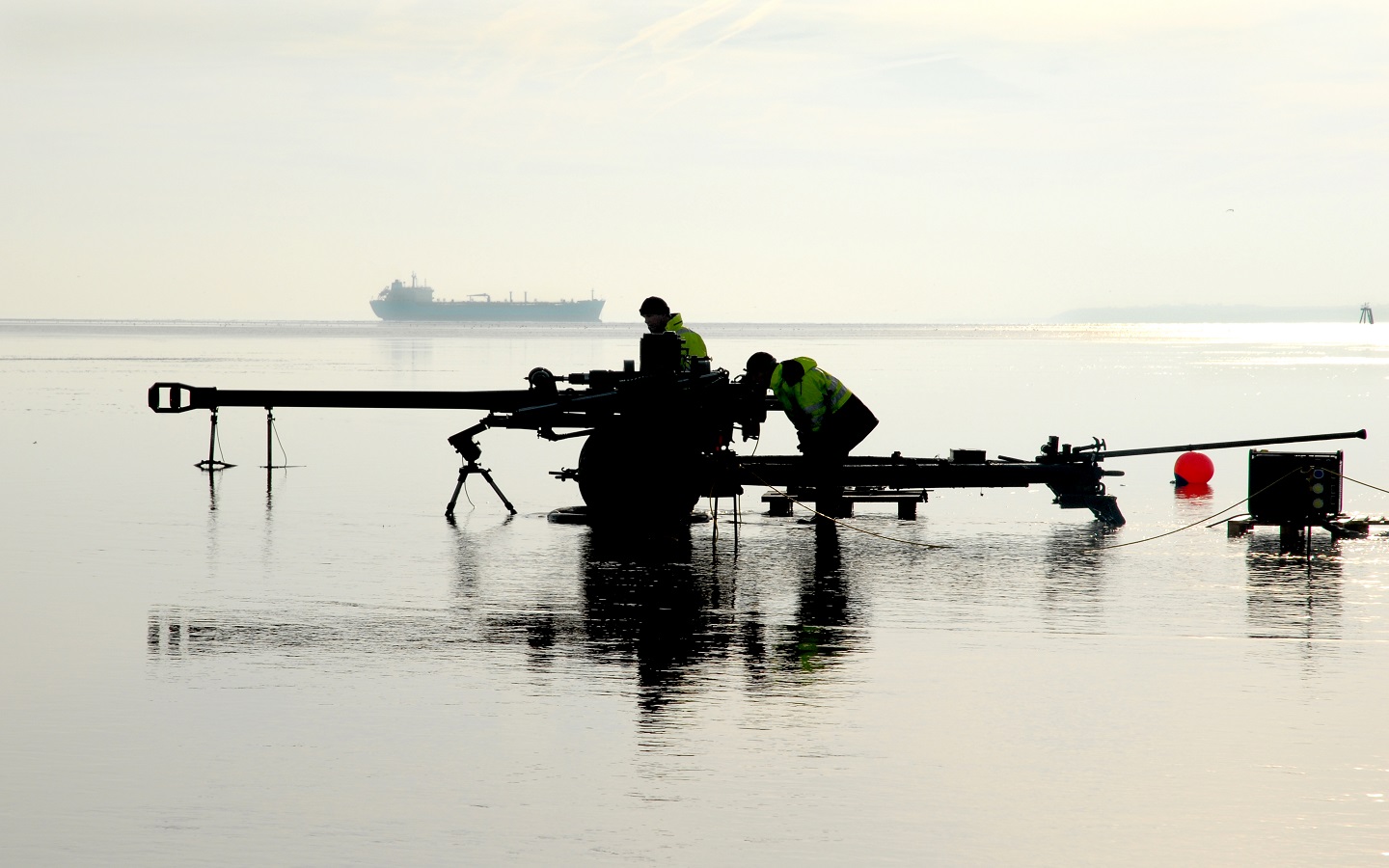 Above: UK Test & Evaluation Facilities at Shoeburyness.
Courtesy QinetiQ

UKAS is appointed by the Government to assess and determine the technical competence and integrity of organisations offering testing, inspection, calibration, verification and certification services.

Compliance with the accreditation standards enables sites to demonstrate that they operate competently and generate valid results, thereby promoting confidence in their work both nationally and around the world. The following LTPA and QinetiQ sites and their facilities have been accredited:

The Environmental Test Centre (ETC) at MoD Shoeburyness (LTPA site)
Provides facilities, technology and expertise to allow customers to safely assess how their live munitions react when subjected to various different environments and climates
Allows for dynamic environmental testing of live munitions for Land, Sea & Air – vibration, shock, drop and impact, provides various climatic conditions using 19 climatic chambers
The Radio Environment Generator (REG) and Electromagnetic Compatibility (EMC mobile facility at MoD Boscombe Down (LTPA site)
Allows for test and evaluation of aircraft as well as vehicles, missile systems and mobile phones.

The Electromagnetic Compatibility (EMC) facility at QinetiQ Farnborough.
Used for testing to all accredited standards, as well as research and development of classified activities.
Includes two EMC chambers and one Reverb chamber which can provide Radio Frequency (RF) fields up to 8000 V/m. Recent projects include battery testing for QinetiQ Fort Halstead, E2V Teledyne activities, TYCO fire alarm systems, Pointer and Skelda Unmanned Aerial Systems .
The Environmental Sciences Laboratory at QinetiQ Haslar
Used for hydrodynamic testing to test scale models of submarines, warships, commercial ships and yachts.
Includes the Diving & Hyperbaric Test Centre, Quiet Water Tunnel, Ship Tank and Ocean Basin one of the largest tanks of its kind in the world.
Additionally, QinetiQ and the MoD are investing a substantial amount into MoD Shoeburyness to upgrade the Environmental Test Centre (ETC). This will enable more work to be conducted at the range and ensure it remains the leading facility of its type in the UK. The investment will fund new, refurbished and expanded test buildings, the replacement of ageing and obsolete equipment, and the recruitment of additional specialist engineers to strengthen the technical team's capability.

Peter Lane, Senior Engineer and UKAS Manager, commenting on the new standard, said: "The importance of accreditation is fundamental to giving confidence to all customers both internal and external, moving from 17025:2005 to 17025:2017 demonstrates our ongoing commitment to high quality of all aspects our activities. With UKAS under our belt, we are starting to attract customers from other domains. Congratulations to all the teams involved. This has been a truly collaborative effort to make the transition to this new standard a success."