in Features
RAF Museum marks 70th anniversary of Vulcan's first flight
On the 30th of August 1952, the large delta winged Avro 698 prototype VX770 made its maiden flight at the Woodford Aerodrome, powered by four Rolls-Royce Avon engines.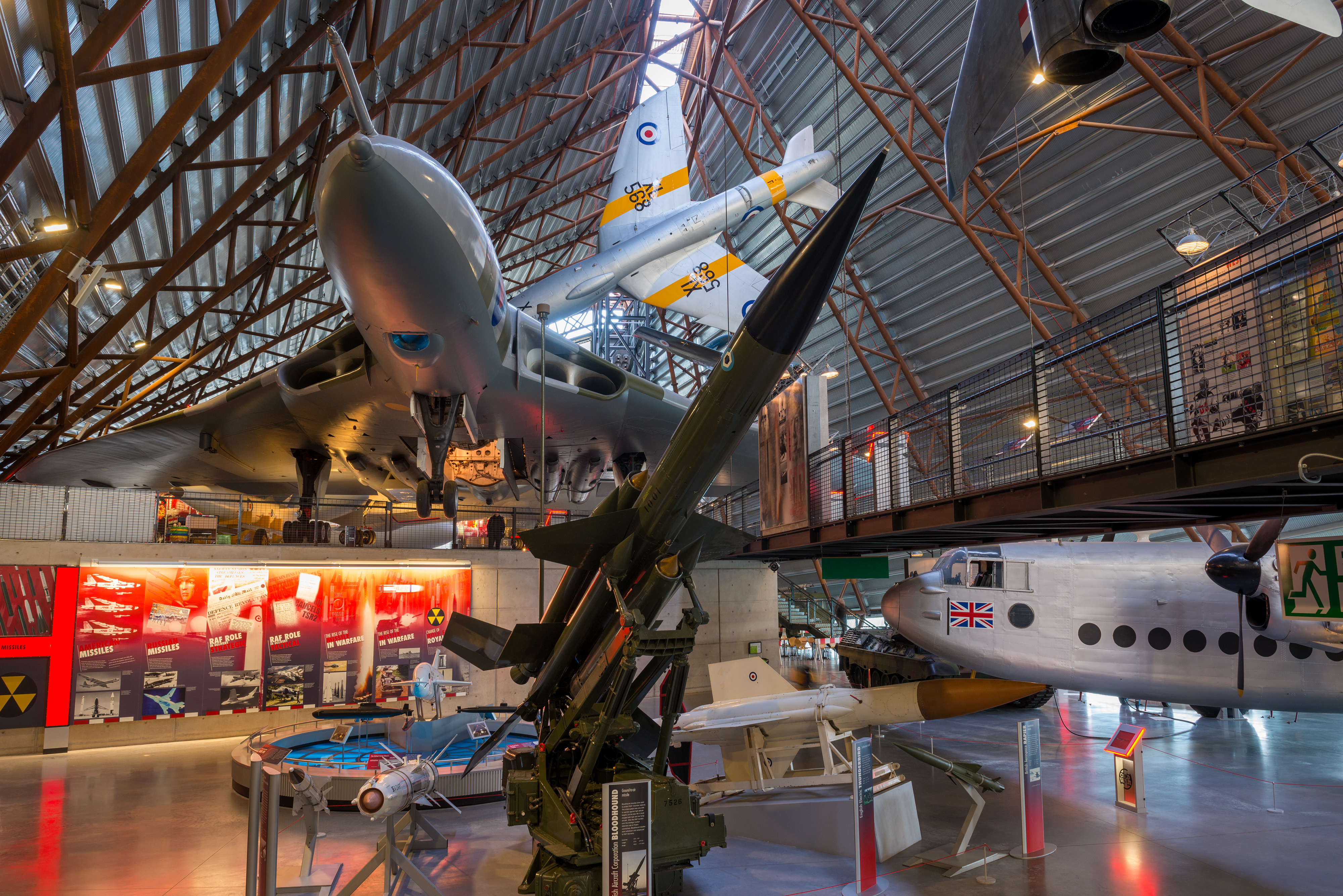 Above: The Vulcan on display within the National Cold War Exhibition at the RAF Museum, Cosford.
Courtesy RAF Museum

Although the aircraft's technically advanced and radical design was deemed the riskiest of the submissions made to meet Air Ministry Specification B.35/46 at the time, its airframe was built along traditional lines.

The VX770 subsequently flew at the Farnborough Air Show organised by the Society of British Aircraft Constructor (SBAC) in September 1952, following which it was named Vulcan after the Roman god of fire and destruction by the Air Council, complementing the chief of the air staff's wish for a V-class of bombers.

In September 1953 the second prototype flew - the VX777, powered by Bristol Olympus 100 engines - which bore a greater resemblance to the eventual production aircraft.

The aircraft gained its initial Certificate of Airworthiness from the Aeroplane and Armament Experimental Establishment (A&AEE) at Boscombe Down in April 1956 and in July entered service with the RAF.

Serving as Britain's premier V Force Nuclear Bomber and an integral part of its independent nuclear deterrent, the Avro Vulcan is considered to be one of the finest aircraft of the Cold War era. Going on to fulfil other conventional roles such as radar reconnaissance, it was set to leave RAF service after the Falklands War in 1982 but continued providing an air defence role until 1984.

Two Vulcans continued flying with the RAF as part of its Vulcan Display Flight, with one of them - XH558 (G-VLCN) Spirit of Great Britain - flown until 1993, which following restoration by the Vulcan To The Sky Trust (VTST), conducted public displays from 5th July 2008 through to its final farewell flight on 28th October 2015. VTST is currently fundraising to build a new home for Avro Vulcan XH558 within the Green Technology Hub (GTH) at Doncaster Sheffield Airport, as part of The Vulcan Experience which will promote STEM subjects and inspire younger generations for years to come.

Vulcan Challenge
In recognition of the 70th anniversary of the Vulcan's first flight, the Royal Air Force Museum has launched its Vulcan Challenge - which commences on Friday 14th January - to mark this momentous milestone.

Advance registrations are now open for participants to walk, run, or cycle their way to reach 100K, 250K or even a distance of 500K. Participants will have until Thursday 14th April to complete the Vulcan Challenge and be rewarded with a bespoke medal featuring the iconic aircraft, plus those completing the challenge with their furry four-legged friend, there is even a pet tag medal for them too.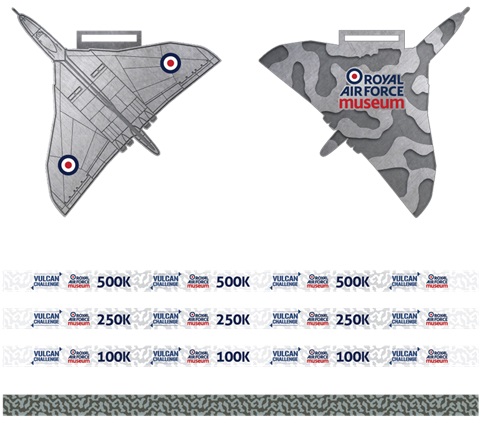 This virtual race can be completed anywhere in the world, at a time and pace to suit you. This could be daily walks with the dog, cycling to work, weekend hikes or even rowing your distance in the gym, it could even be a combination of them all.

To redeem the exclusive Vulcan Challenge medal, participants need to record their 100K, 250K or 500K distance in the downloadable logbook and submit their total at the end of the Challenge. Medals will be posted to participants after the challenge closes on 14th April. Online registration is now open at rafmuseum.org, entry costs and all proceeds will go towards supporting the RAF Museum charity (registered charity number 244708) to enable the Museum to continue sharing the story of the RAF and the thousands of service men and women who served in it.

RAF Museum London Public Events Manager, Ella Hewitt said: "We are excited to kick start the new year with the Vulcan Challenge, celebrating 70 years of arguably the most famous of Britain's three V-bombers, operated by the RAF. Participants can select the distance that best suits their ability and complete it anytime, anywhere, individually, or with friends and family. Support from our Challengers enables us to keep the doors of our Museums open for all generations to enjoy.

"The Challenge's bespoke medal features the Vulcan and just like the real aircraft, the medal is huge. In previous Challenge events, we've seen hundreds of dogs taking part with their owners, so this year we have introduced a new Vulcan pet tag, a mini version of the main medal, so they are rewarded for their efforts too."

Participants can stay connected and make new friends as they complete the Challenge by joining the RAF Museum Virtual Running Group on Facebook. Meet other Challengers, share your progress and ask fellow participants for advice, as well as enjoying exclusive Vulcan content during the course of the Challenge. If you are posting updates on your social media, don't forget to tag @rafmuseum or #VulcanChallenge2021.

The RAF Museum has also made limited edition Vulcan Challenge t-shirts and hooded sweatshirts available. Those considering fundraising for the RAF Museum can pledge to raise £100 and receive their Vulcan Challenge t-shirt for free, by selecting the sponsorship option when signing up online and heading to the Vulcan Challenge JustGiving page. Once your JustGiving page is set up, the Museum's team will subsequently be in touch with some handy fundraising tips.

The Vulcan first flew in 1952 and along with the Valiant and Victor, it provided part of Great Britain's nuclear deterrent force for 15 years. In 1970, following their withdrawal from the nuclear deterrent, Vulcans switched to the conventional bomber role in support of NATO forces in Europe. The Vulcan's range could be greatly increased by in-flight refuelling which was used to good effect in the long-range attacks on the Falkland Islands from Ascension Island in 1982. The last Vulcans retired from operational service in 1984. Both RAF Museum London and Cosford have a Vulcan on public display.


To register for the Vulcan Challenge visit: rafmuseum.org

For information on Corporate places email: development@rafmuseum.org