in Space / Events
Resonate Testing joins UKspace
Newry based SME, Resonate Testing, has become the latest member of UKspace, the official trade association of the UK space industry and partner of ADS.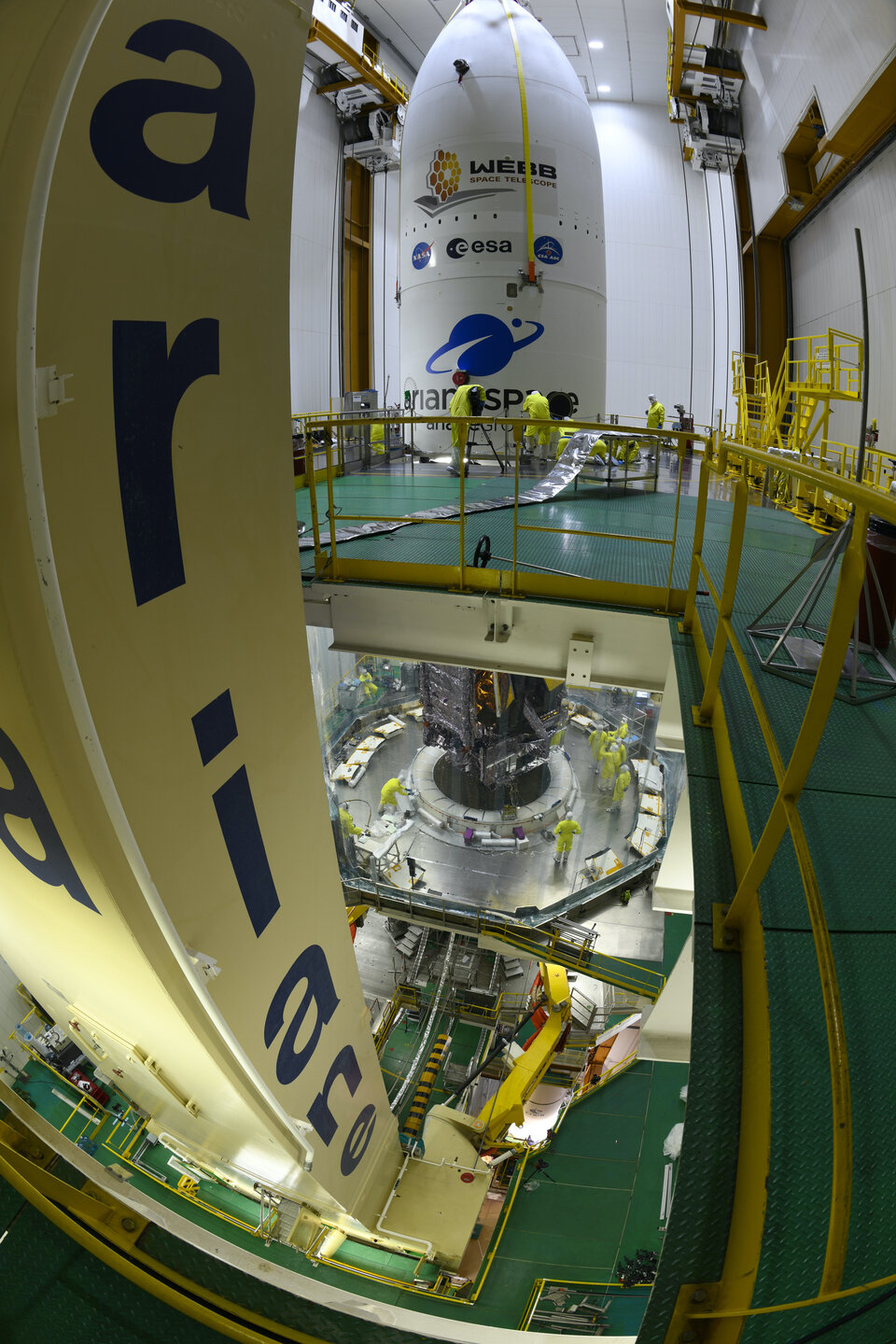 Above: Newry based Resonate Testing is showcasing its testing capabilities within the space sector to a global audience and has worked on some of the most high-profile projects the sector has seen in recent times, including the launch vehicle for the James Webb Space Telescope.
Courtesy Resonate Testing / Arianespace

UKspace represents and promotes space to government and other key stakeholders, both nationally and internationally and maximises collaboration and investment opportunities for companies working within the sector.

With the spotlight firmly shining on Northern Ireland ahead of the UK Space Conference in November and the recent UK Space Strategy's explicit understanding of the need to 'grow and level up our space economy', it is an exciting time for many companies working within the growing industry.

As a member of UKspace, Resonate Testing will have the opportunity to network with influential people and companies within the vibrant industry, as well as seeking out business development opportunities, learn, influence markets and stakeholders and keep up to date with current, related developments with the sector.

Managing Director of Resonate Testing, Tom Mallon, spoke about the company's affiliation with UKspace, said: "In recent years, our work within the space sector has accelerated thanks to our ability to offer bespoke testing services that replicate the complex environment of space. We see ourselves as not just a test facility, but as a test facilitator – we will do whatever our customers need to ensure a rigorous and thorough testing process".

"We are always looking for ways that we can enhance our offering to our customers, and by becoming a member of the space associations and groups such as the Catapult Centre at Harwell, including our most recent membership of UKspace Trade Association, we will achieve this. It also enables us to continue to grow our support to the sector and deliver expertise to the companies that need it. We look forward to the opportunities that will arise from our membership with the UKspace Trade Association."

The demand for services within the UK Space sector has grown exponentially in recent years, with figures revealed by the UK Space Agency showing that the sector generated £17.5 billion in 2021, up £1 billion from £16.5 billion the previous year.

The opportunities for SMEs in both upstream (hardware) and downstream services (application of data derived from space) are increasing rapidly and with Belfast hosting this year's UK Space Conference, taking place at the ICC Belfast from 21st to 23rd November, Northern Ireland companies will have the ability to showcase their expertise to an expected 3000 people, including astronauts, global space agencies and the wider space community. Resonate Testing will be exhibiting on stand B6 at the conference.

Part of The Nacelle Group, Resonate Testing is one of the leading commercial test houses for high quality testing and certification services across all industrials sectors on the island of Ireland, with testing services including space, battery abuse testing, fire, environmental, vibration, shock, packaging and ingress protection.