in Features
Safely navigating the path to autonomy in naval operations
Thomas Howe, Senior Principal Navigation and Seamanship, BMT, looks at how artificial intelligence and increasing autonomy can safely be integrated into operations at sea.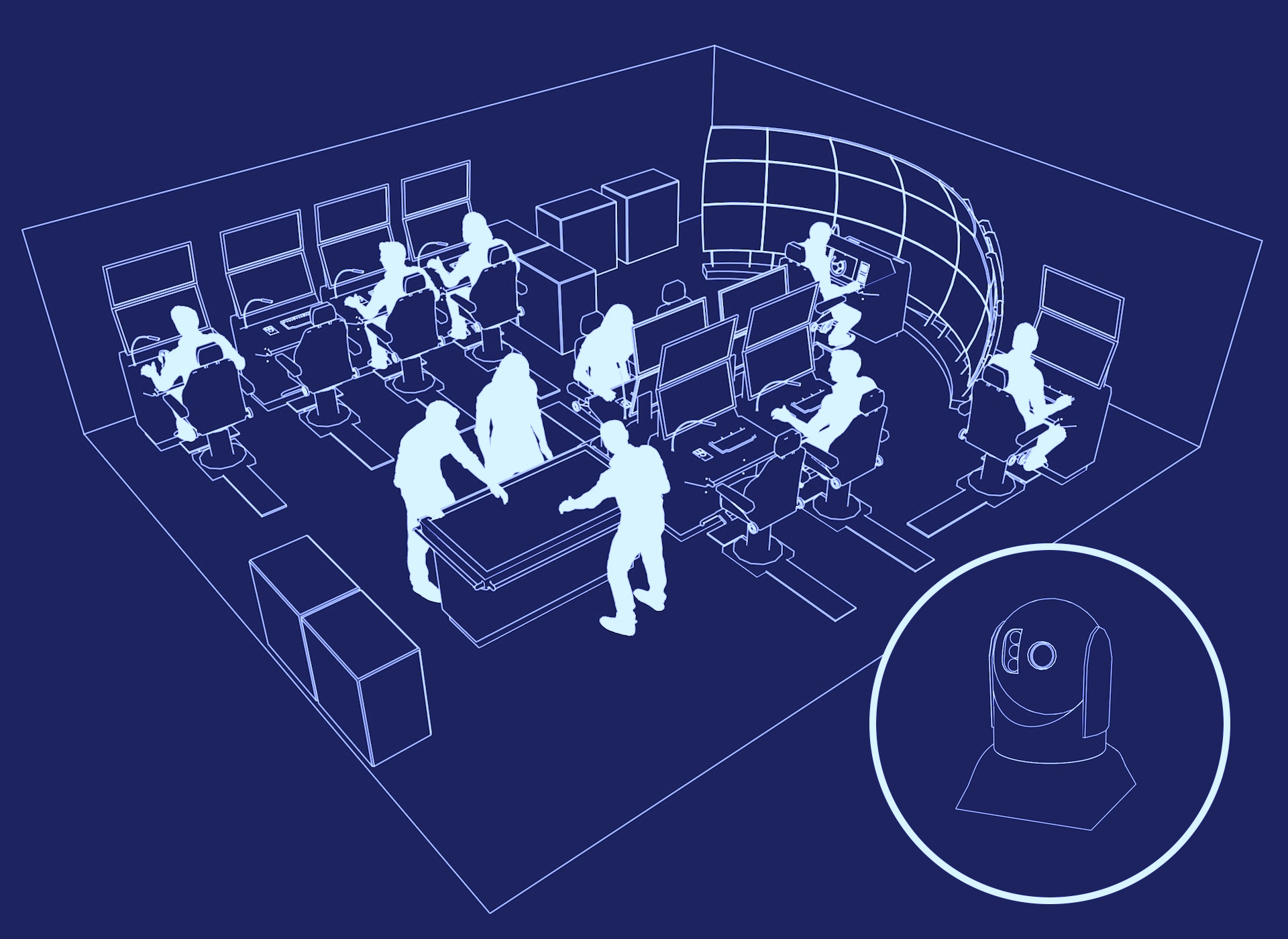 Above: An autonomous warship control room.
Courtesy BMT

Manpower and resource have long been one of the biggest challenges many navies face, with even the most established western navies having to invest significant time and energy into attracting new recruits, as well as retaining personnel, to maintain operational effectiveness. Crewing remains one of the most significant expenditures for naval operations.

To help address resourcing and budget challenges, newer warships are being designed to operate with fewer crew than their predecessors. As one example, the UK Royal Navy's Queen Elizabeth Class aircraft carriers (65,000T) are crewed by just 700 sailors, whereas the previous generation of much small Invincible Class (22,000T) required 650.

Artificial intelligence and increasing autonomy offer a wealth of opportunities to revolutionise naval operations and to allow maritime nations to deliver on their defence modernisation plans. Increasingly, maritime operations, both commercial and military, will be delivered by vessels using levels of autonomy and while this presents several opportunities for navies to streamline and improve the efficiency of their operations, careful considerations must be given to the implications of increasing autonomy at sea.

The use of automation for significantly reducing crewing levels is vital to the defence modernisation plans of many maritime nations, but this transition will be most effective for navies looking not to replace humans, but to create a highly efficient combined Human-Autonomy Teaming approach that amplifies the benefits of both. However, driving this level of change in operations does not come without risk. Introducing new technologies and ways of working could not only cause significant technical changes, but it will have an impact on culture and the nature of employment in the maritime. This transition is best delivered through a process of evolution as opposed to revolution.

AI: the driving force
From advanced unmanned platforms and sophisticated sensing and detection technologies to automated offboard systems, AI, automation and robotics are already making a big difference to operations and are excellent examples of how cutting-edge technology drives digital transformation within our navies today.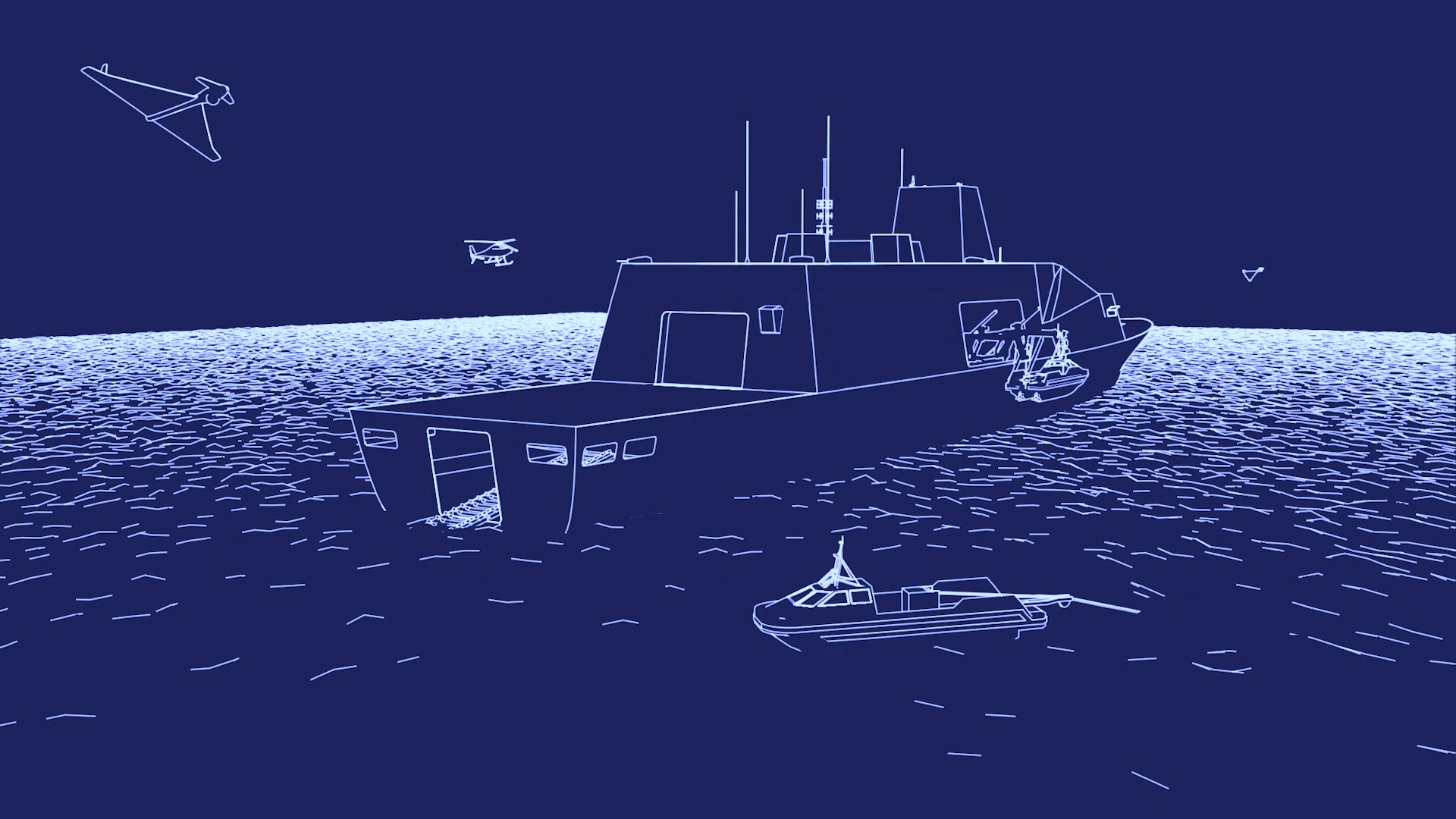 New technologies are already delivering opportunities to reshape the future battlespace. Today's requirement to send hundreds of people to sea on a single ship to support and operate systems will transform as increasing autonomy impacts ship design. A future where sailors are increasingly distanced from the battlespace offers a paradigm shift in sea control.

Safe Passage
One of the first areas people think about when considering autonomous maritime operations is vessel navigation, the "driverless ship", and this is a critical element of developing the future autonomous fleet. While most of the attention centres on the technologies that will deliver autonomous ship driving, developments in systems and operations must be supported by clear guidance and regulation that enable safe capability delivery.

The challenge lies in that, often, technological developments move ahead at far greater pace than regulatory frameworks. As a result, implementing new technologies before guidance has been developed creates significant risk, in the case of autonomous navigation there are clear risks to both life and platforms through collisions or grounding.

Guidance and clarity
In response to the need for guidance, the Naval Authority Group, the certifying authority for United Kingdom Ministry of Defence Shipping, has released an extensive and in-depth guide to the International Regulations for the Prevention of Collisions at Sea (COLREGs), the rules used by mariners to prevent collisions. The guide is the first of its kind for marine autonomy and has been produced in conjunction with members and stakeholders from a variety of organisations within the maritime community and authored by BMT. It is specifically tailored to the developers, owners and operators of Marine Autonomous Systems, clearly laying out the functional requirements of a COLREG compliant system from first principles to ensure users have absolute clarity on what is required to ensure safe operations.

The guide has been peer-reviewed by suitably qualified and experienced experts in both the Royal Navy and the Maritime and Coastguard Agency. The Naval Authority Group have extracted the rules against which the COLREG compliance of a MAS will be certified as part of a wider certification strategy in which such systems are being tested in an independent synthetic environment.

The future fleet: What's next?
Key to developing capabilities that meet future requirements while not incurring unacceptable risk lies in marrying technological development with clear regulation and guidance across manned, autonomous and hybrid operations. Evolving autonomy safely relies upon regulatory structures which provide best possible synthesis between crew and technologies while a human remains in the safety loop.

The cry that autonomy is being held back by regulation is no longer true, the UK MoD has the policies and guidance in place to certify and assure the decision making of fully autonomous ships, enabling naval capability to be matured in a manner which maximises the operational envelope while mitigating risk.