in Defence / Security
Silent Sentinel expands EVO2 thermal core range
British threat detection specialist Silent Sentinel has broadened its EVO2 range of Uncooled LWIR thermal sensors to complement more of its existing platforms.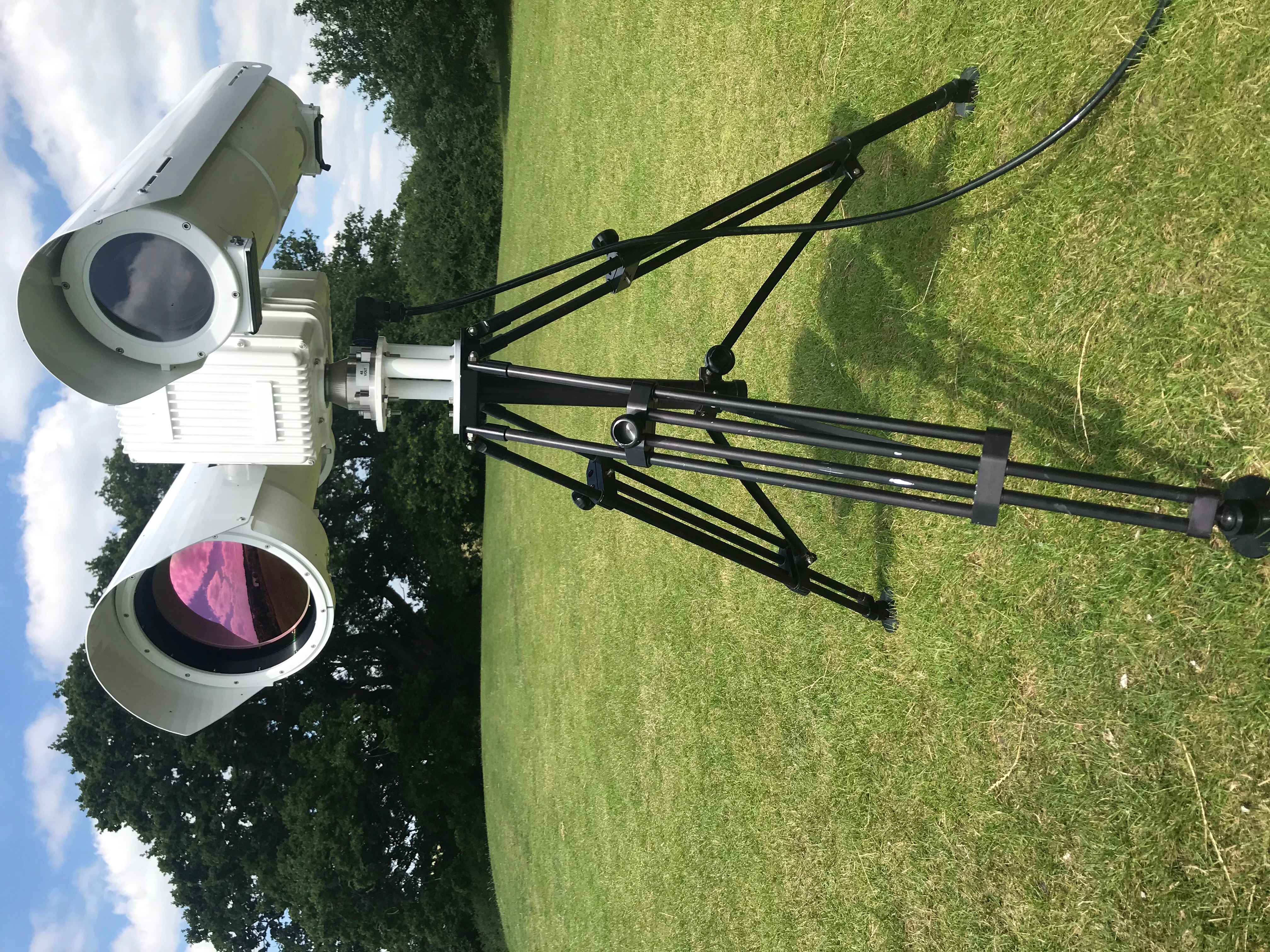 Above: The Jaegar Searcher 900.
Courtesy Silent Sentinel

The EVO2 range of uncooled Long-Wave Infrared (LWIR) thermal sensors, formerly only available within the Oculus and Aeron platforms, can now be installed on the Osiris and Jaegar camera platforms. EVO2 represents the very latest in both thermal core and lens technology, providing advanced detection capabilities in the most extreme conditions.

The introduction of EVO2 to the Osiris and Jaegar platforms means that all of Silent camera platforms are now capable of capturing thermal images either in 640x512, 1024x768 (XGA resolution) or 1280x1024 (HD resolution), all with 12μm pixel pitch as standard. The range also offers zoom lenses from 25-75mm up to 28-300mm, providing full-spectrum surveillance at both short and long ranges. These lenses are all paired with a secondary HD visible sensor with lens options up to 1000mm.

The EVO2 Uncooled cameras are all available within Silent Sentinel's hard anodised, rugged housing which is tested to an IP67 level of environmental protection. The EVO2 thermal cameras are also capable of operating within a temperature range from -30°C to 65°C.

James Longcroft, Sales Director at Silent Sentinel said: "We introduced the EVO2 range of thermal sensors last year and are pleased to announce its expansion into compatibility with the Jaegar and Osiris camera platforms as well. We are proud to be an early adopter of innovative technologies typically unavailable in the wider market and the expansion of the EVO2 range exemplifies our ambition to provide best-in-class thermal imaging technology as standard."
Silent Sentinel is a Hertfordshire based manufacturer that designs, manufacturers and supplies advanced surveillance and security systems. They manufacture a range of cooled and uncooled thermal cameras, HD/4K visible cameras and offer an array of the latest technologies to create bespoke products.