in Security
Smiths Detection & Western Advance install Downing Centre Court security system
Smiths Detection and Australian security designer and integrator, Western Advance, have successfully completed one of the most comprehensive security system installations in an Australian community court, officially opened this month at Sydney's Downing Centre Court Complex.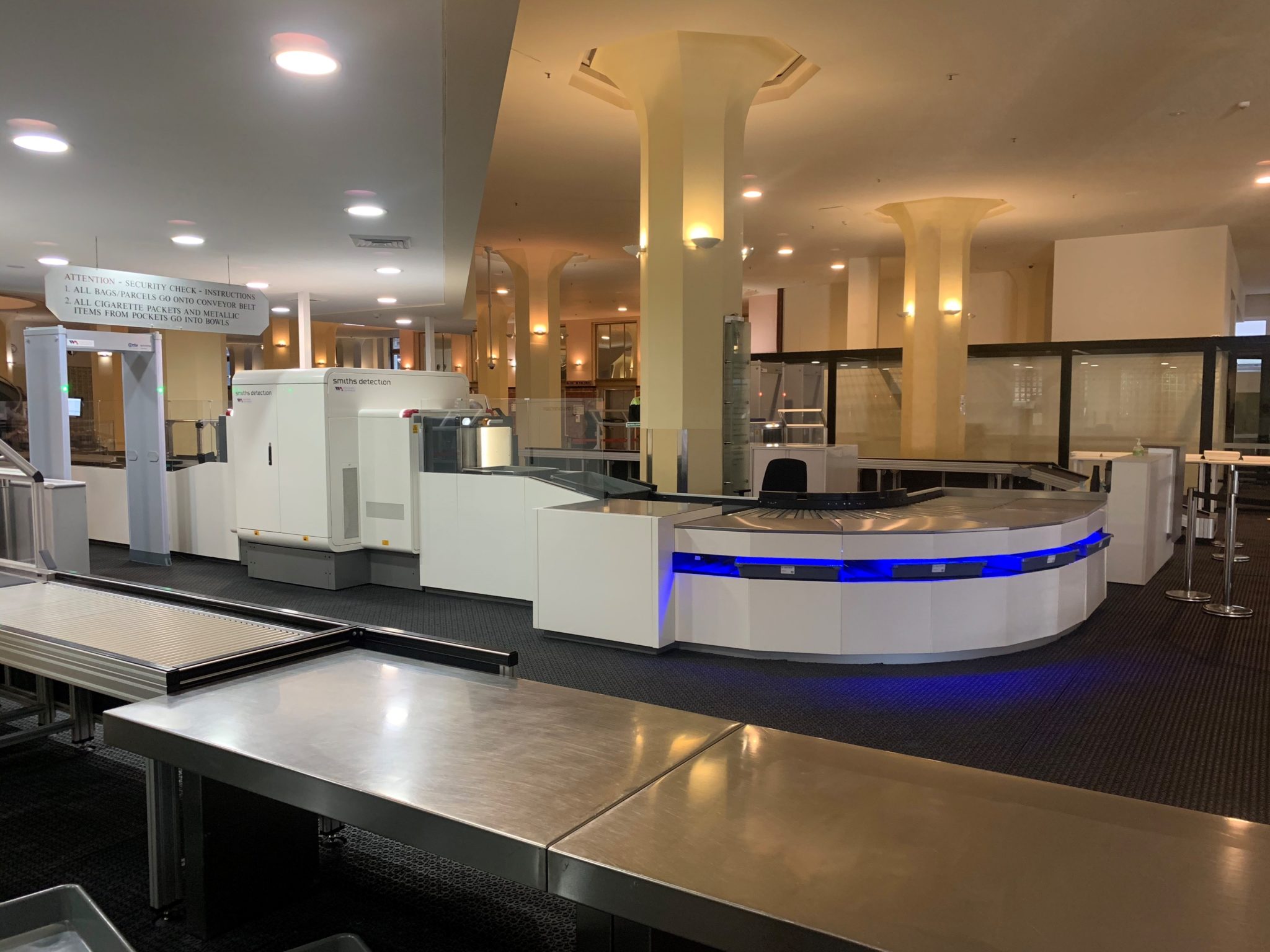 Image courtesy Smiths Detection

Setting the highest standard for personal and physical security, the integrated system responds to the needs of the justice system to enable best practice safety protocols to be employed at courts and tribunal locations throughout New South Wales.

Smiths Detection products featured in the system include:
CT scanner that generates high-resolution 3D images and offers the most advanced technology for bag and parcel screening, allowing electronic devices and liquids to remain in bags so visitors can move through the screening process quickly and with convenience.
an automated people-screening solution that uses flat-panel millimetre-wave technology to detect concealed contrabands. Potential threats are marked up on scanned silhouette images enabling a fast and efficient directed search, minimising physical contact.
X-ray scanner for bag screening which provides reliable, high-quality dual-view images.
an automated tray-handling system designed to streamline security screening process by removing crowd congestion.
The system also integrates thermal temperature cameras and CCTV systems provided by Western Advance to further enhance security

Western Advance General Manager, Peter Downy, explained that the Downing Centre Court Complex security system will set the standard for courts and tribunal facilities across Australia and the Asia Pacific region: "The Downing Centre Court Complex is one of the largest and busiest courts in Australia, and the security system must be robust enough to ensure the safety of staff and the community who use the service and facility."

"We're delighted to be able to provide our industry-leading technology to Downing Centre Court," said Jordan Thrupp, Managing Director for Smiths Detection Australia and New Zealand. "Together, with Western Advance, we have been able to design fit-for-purpose security lanes that will bring improved security controls to help protect the people of Australia. We hope to continue to support secured facilities across Australia with their security needs."