in Defence / Space
Space age manufacturing to boost frontline support
A British SME is building the world's first in-space manufacturing platform that will be used to create crucial components of defence capabilities.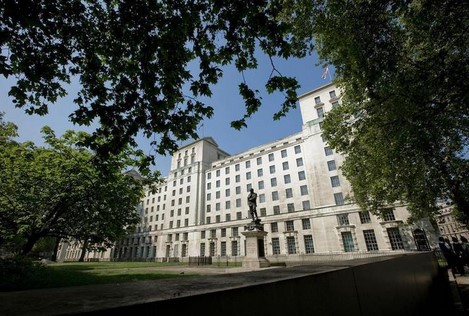 Image courtesy MoD

Technology used in radars and frontline battlefield communications could be manufactured in space, after an injection of funding to a British company.

Space Forge, based in South Wales, is building the world's first in-space manufacturing platform that can be returned back to Earth and has been awarded £499,000 as part of a collaborative project with Northrop Grumman under the MoD's Defence Technology Exploitation Programme (DTEP).

With multiple benefits, materials manufactured in space are especially pure because of access to extreme temperatures and lack of contamination.

This manufacturing includes semiconductors, which are crucial components of radars and frontline battlefield communications systems. Space Forge's innovative work could see the revolution of UK defence supply chains as they deliver for our Armed Forces.

Part of a wider scheme, DTEP funding is designed to support small and medium-sized enterprises (SMEs) across the UK to develop innovative materials, technologies and processes to enhance defence supply chains. DTEP aims to inspire companies to win new business, develop industrial capabilities, and provide new cutting-edge answers to defence problems at home and abroad.

Through DTEP funding, Space Forge will provide innovative solutions to Defence problems using cutting-edge science, and will also support highly-skilled jobs to the South Wales community, levelling up and supporting the Prime Minister's priority to grow the economy.

Demonstrating the UK government's commitment to working with small businesses across Defence, the Minister for Defence Procurement, James Cartlidge, also hosted a range of British small businesses in Cardiff today who are paving the way in new age defence capabilities.

Minister for Defence Procurement, James Cartlidge, said: "The work taking place at Space Forge, and other SMEs, is paramount to the success of our future operations. We are committed to supporting their endeavours to ensure our defence capabilities remain at the forefront of technological innovation.

"This visit reinforces our dedication to fostering partnerships with leading institutions, who drive innovation in the defence sector and keep our Armed Forces equipped with the most modern capabilities."

SMEs hold a crucial place in the UK defence enterprise, play an important role in sustaining industrial capability and are vital to delivering our defence aspirations. They also provide hugely important expertise and support a wide variety of high-quality jobs across the UK.

Joshua Western, CEO and Co-founder of Space Forge, said: "This is an incredibly exciting partnership for Space Forge, to be working with Northrop Grumman to secure defence supply chains for the Ministry of Defence is an important step in demonstrating the utility of in-space manufacturing. National security is shared security and this Atlantic partnership is a keystone in building new capabilities and prosperity."

During his visit, Defence Minister Cartlidge engaged in discussions with leading experts at Space Forge to gain insight into the latest developments in space capabilities. The vital funding provided by DTEP will ensure that the UK remains at the forefront of space age technology for defence, reinforcing our security capabilities for years to come.