in Defence / Security
Strategic Command leads chemical sensing equipment project
Through a project aimed at enhancing chemical detection capabilities - developed by Strategic Command's Capability Directorate, in partnership with the British Army and Defence Equipment and Support (DE&S) and contracted to Smith's Detection - UK Armed Forces will be better protected.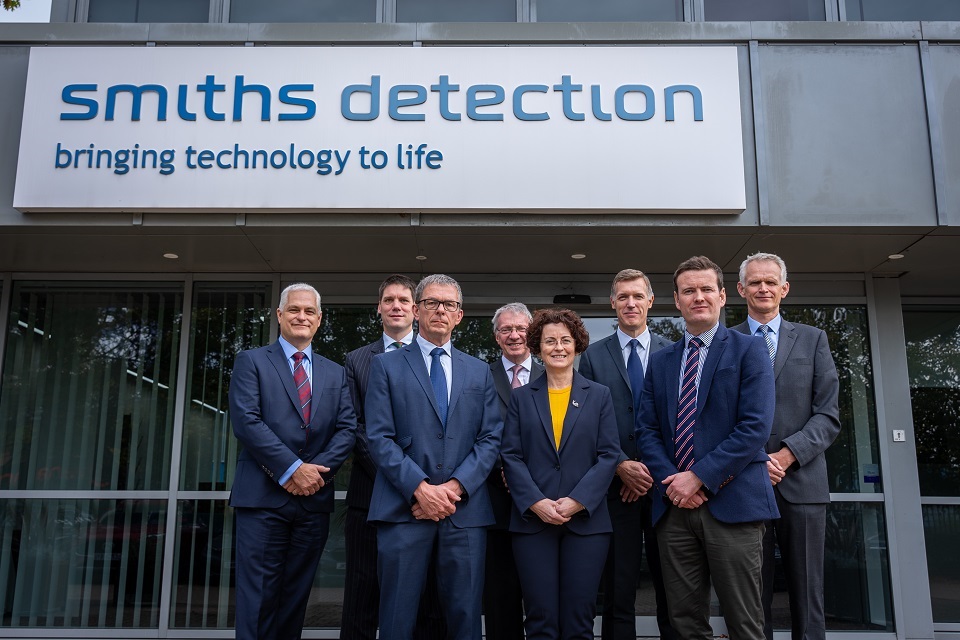 Above: Smiths Detection and MoD personnel involved with the project.
Courtesy Strategic Command / Smiths Detection

These advanced chemical sensors will detect and protect UK forces against toxic chemical threats in multiple forms, including vapours and aerosols.

The development of this capability has followed the approach outlined in the Defence and Security Industrial Strategy (DSIS) of 2021, which set out the UK's ambitious plan to re-energise our defence and security sectors, while working with industry in a more integrated way. Strategic Command plays a vital role delivering for the whole of defence and ensuring UK Armed Forces are ready to tackle modern threats.

UK company Smiths Detection has been awarded a contract worth £88 million to deliver three advanced chemical sensor products to be in the hands of UK Armed Forces by 2028:
Wearable personal chemical agent sensor – offering real-time monitoring of nearby threats.
Survey chemical agent sensor – a mobile tool for inspecting hazardous zones or surfaces.
Remote monitoring chemical sensor – a sophisticated sensor for use in fixed locations.
This equipment is designed to be continually updated and upgraded, ensuring relentless protection for UK forces.

The contract awarded to Smiths Detection will not only support jobs in Hemel Hempstead but also support the wider Defence ecosystem through their championing of UK-based suppliers.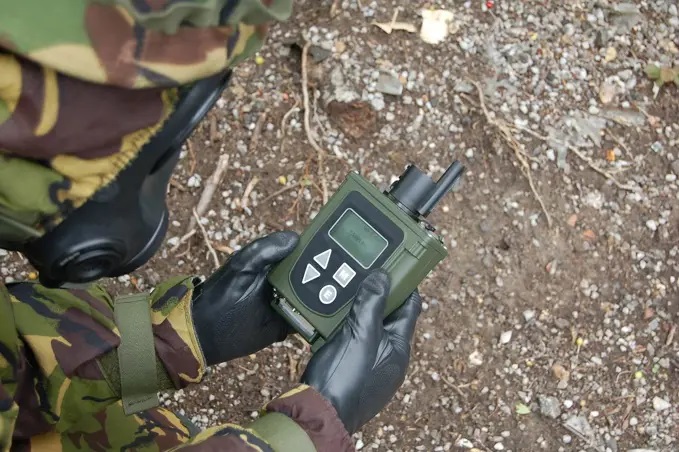 Image copyright Smiths Detection

The new technology, which will be developed in close collaboration with the MoD, will feature Smiths Detection proprietary Ion Mobility Spectrometry (IMS) detection and identification technology and be based on its Lightweight Chemical Detector (LCD) line of advanced, easy-to-use threat detection devices. With over 75,000 units already sold around the world, the LCD has a legacy of protecting military personnel, police and hazmat responders by alerting operators to detected toxic substances and dangerous chemicals.

Smiths Detection President, Roland Carter, said: "We're honoured to have been selected by the UK Ministry of Defence to supply this next-generation technology.

"Since our business inception, nearly 70 years ago, we have been designing, developing, manufacturing, and servicing chemical sensing technology. This technology protects defence forces, including the UK MoD, and communities from known and emerging threats.

"This award is testament to our leading technology and the knowledge, commitment and ingenuity of the people in our organisation who everyday help to make the world a safer place."

Minister for Defence Procurement, James Cartlidge said: "It's vital we protect our Service Personnel, and this cutting-edge technology is so important to reduce the threat posed by toxic chemicals across a range of environments globally.

"Not only is it an impressive piece of equipment that will be designed and manufactured here in the UK, but the ability for it to be continually developed and improved is exactly how we want Defence procurement to be – deliverable, effective and ambitious."