in Features
Sustainable Skies World Summit fuels net zero strategies
According to industry leaders at this year's Sustainable Skies World Summit at Farnborough, zero emission flights are within our grasp but scale, collaboration and innovation are vital to achieving net zero goals.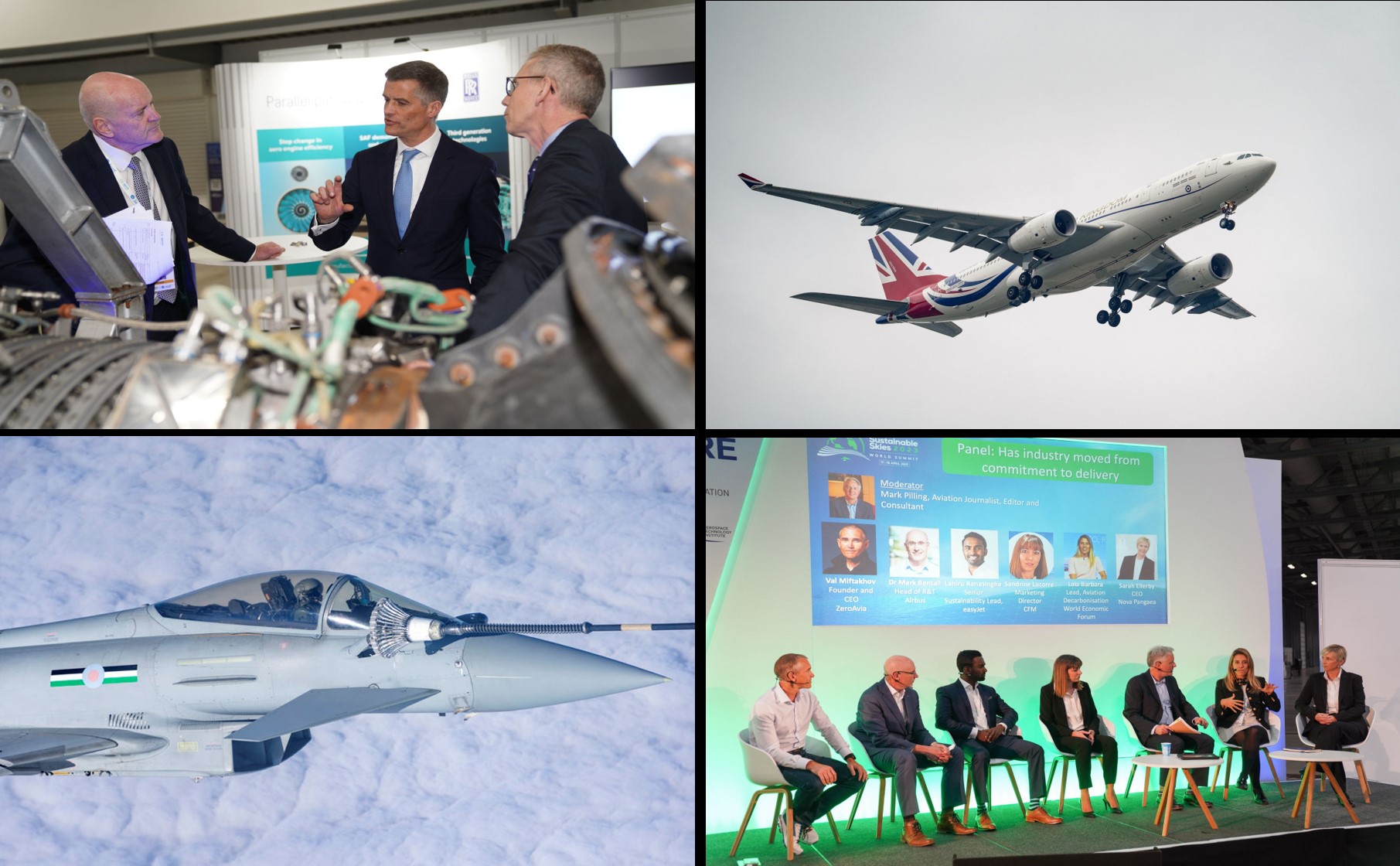 Image courtesy FIL

The summit, which took place 17th-18th April 2023, gathered the aerospace industry alongside the wider aviation ecosystem, including government, technology innovators, academia, investors and regulators to stimulate collaboration, promote the role of the future workforce and demonstrate the technology that is beginning to deliver meaningful progress this decade.

Following the launch of the council at the Farnborough International Airshow in July 2022 and maximising the attendance at the summit, the Jet Zero Council (JZC) convened for its 8th meeting and revealed the UK government's two-year jet zero plan.

Government representatives, including Secretary of State for Transport, Mark Harper MP, and Minister of State at the Department for Business and Trade, Nusrat Ghani MP, attended the summit, meeting with innovators from across the sector and discussing the legislation and collaboration required to keep the UK at the forefront of the aerospace industry.

To mark the opening of Sustainable Skies World Summit, an RAF Voyager, an Airbus A330-derived Military Passenger and Air-to-Air refuelling aircraft, powered by a SAF blend, provided in collaboration with International Airlines Group (IAG) and BP, conducted an air-to-air refuelling sortie supplying SAF blend to other RAF aircraft. The flight, which used a SAF blend of 43%, performed the pre-scheduled operational refuelling sortie over the North Sea, prior to flying over Farnborough International Exhibition and Conference Centre, where the event was taking place.

Signifying the gravity of the support and collaboration needed, Sustainable Aviation coalition published its updated Net Zero Carbon road-map outlining how commercial aviation will become more sustainable and commercially viable.