in Defence
Thyssenkrupp completes merger transition
The operating businesses thyssenkrupp Materials UK and thyssenkrupp Aerospace UK are being merged into a joint company under the name thyssenkrupp Materials UK to ensure flexible and reliable source and transport of materials to its customers by focusing on digital synergies, based on shared knowledge and processes.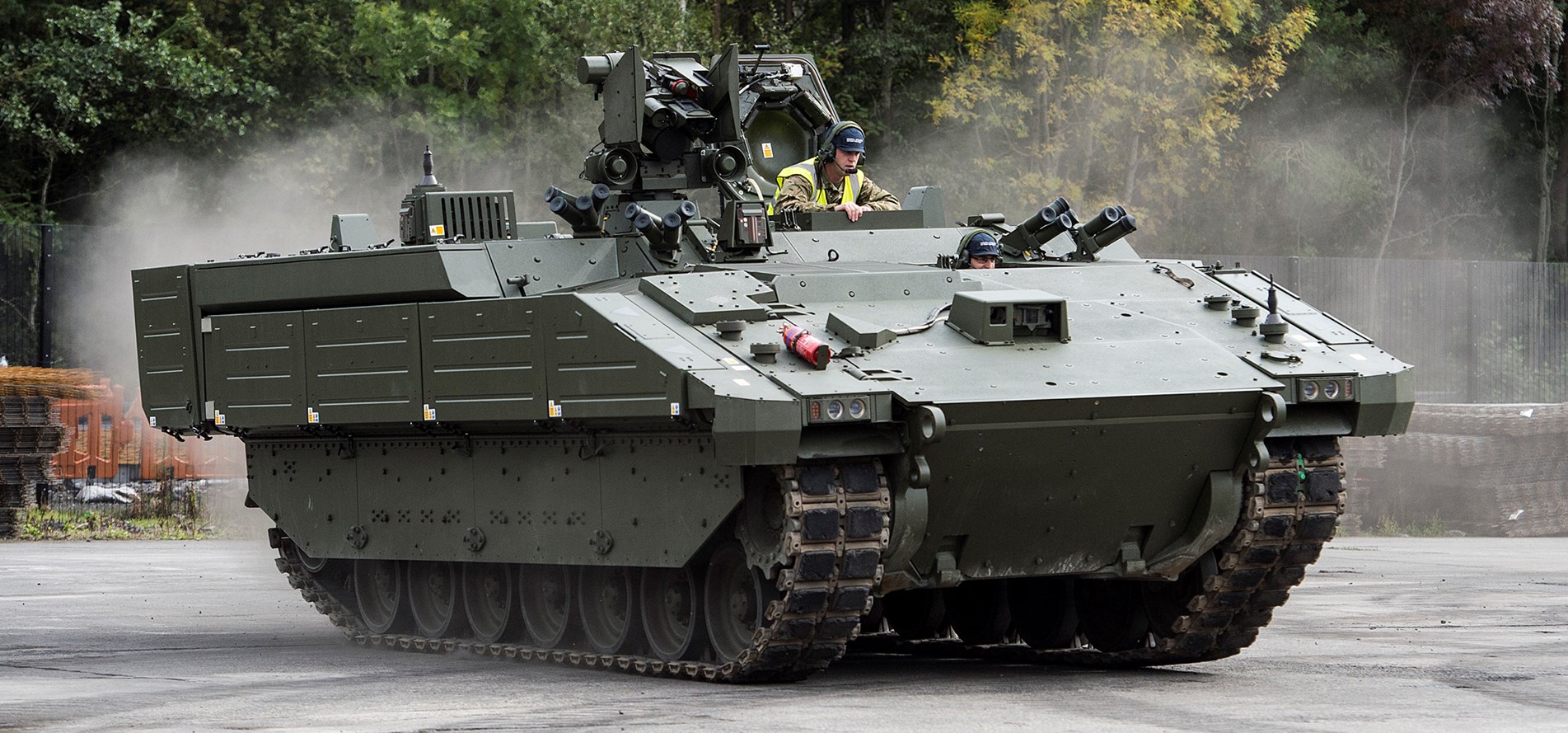 Above: Ares and the other variants in the Ajax family of armoured vehicles, will replace the Army's Combat Vehicle Reconnaissance (Tracked) (CVR(T)) vehicles which have been the mainstay of armoured reconnaissance for almost 50 years.
Courtesy British Army

Moving towards an improved utilisation of logistic fleets and 'Materials-as-a-Service' supply chain solutions, the company is concentrating on strategic customer management and developing tailored 3PL opportunities for key accounts across a wide range of markets. The merger is already proving to be a successful strategic decision, as the company is witnessing benefits across operational efficiency, organisational structure and customer relations.

Billy Kingsbury, COO of thyssenkrupp Materials UK, commented: "With a more flexible, stronger logistics and administration proposition, we will be able to focus our combined talent to its full extent towards the 'Materials-as-a-Service' strategy, across a wider range of market sectors. We look at this merger as an opportunity to learn from each other and share our capability, knowledge and resources to offer materials and services as efficiently across all sectors. The merger will also provide us with the ability to pursue 4PL opportunities with our existing customer base and digital custom-tailored solutions to expand to other customers as well."

Shortly after the merger, thyssenkrupp Materials UK was awarded with a new contract for the supply of defence armour and commercial grade raw materials as part of the Ajax armoured vehicle programme. Ajax is the British Army's new multi-role, fully-digitised armoured fighting vehicle, offering versatility and agility, being delivered through the biggest single order of armoured vehicles in a generation. Thyssenkrupp Materials UK was able to win this contract based on the strategic utilisation of their existing business units across both aerospace and materials.

The merger has also proved to be a successful strategic decision for the thyssenkrupp team internally, as the company has launched #strongertogether campaign to showcase the alignment of the new corporate structure and the scalability of supply chain solutions to achieve operational transparency and efficiency improvements across the sectors.