in Defence / Events
UK Defence Secretary and Qatari Defence Minister unveil Joint Hawk Squadron at RAF Leeming
UK Defence Secretary, Ben Wallace MP and the Qatari Minister of State for Defence, His Excellency Dr Khalid bin Mohamed Al Attiyah, have unveiled a new Joint Hawk Training Squadron during a Reformation Event at RAF Leeming in Yorkshire.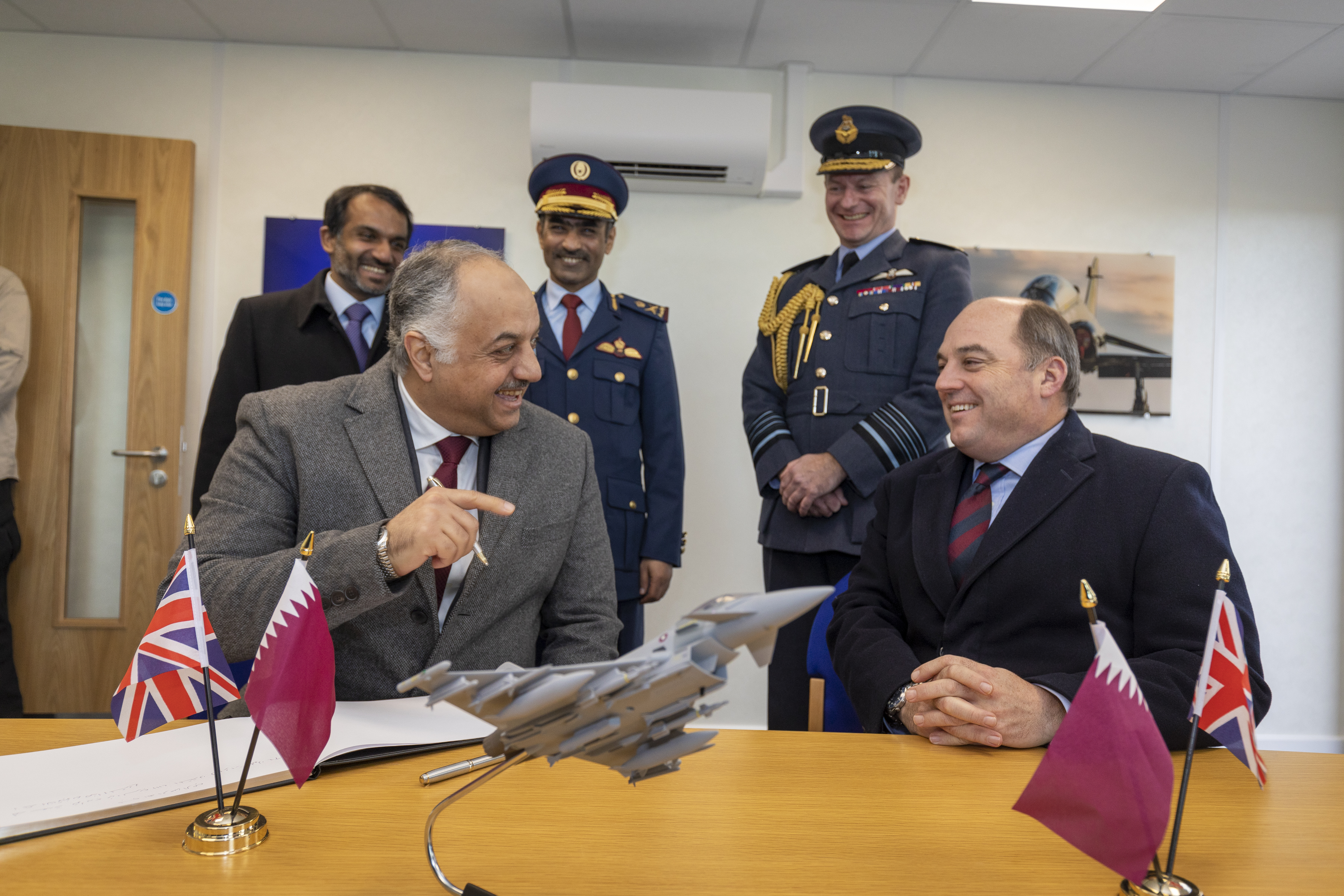 Image courtesy RAF

This new Joint Squadron - to be known as '11 Squadron (Qatar)' - builds on years of close partnership between the Royal Air Force and the Qatari Emiri Air Force (QEAF).

The Squadron will deliver advanced and high-speed jet training to QEAF and RAF pilots in the new Hawks. This will greatly enhance the capabilities of the two Air Forces and improve their ability to operate together.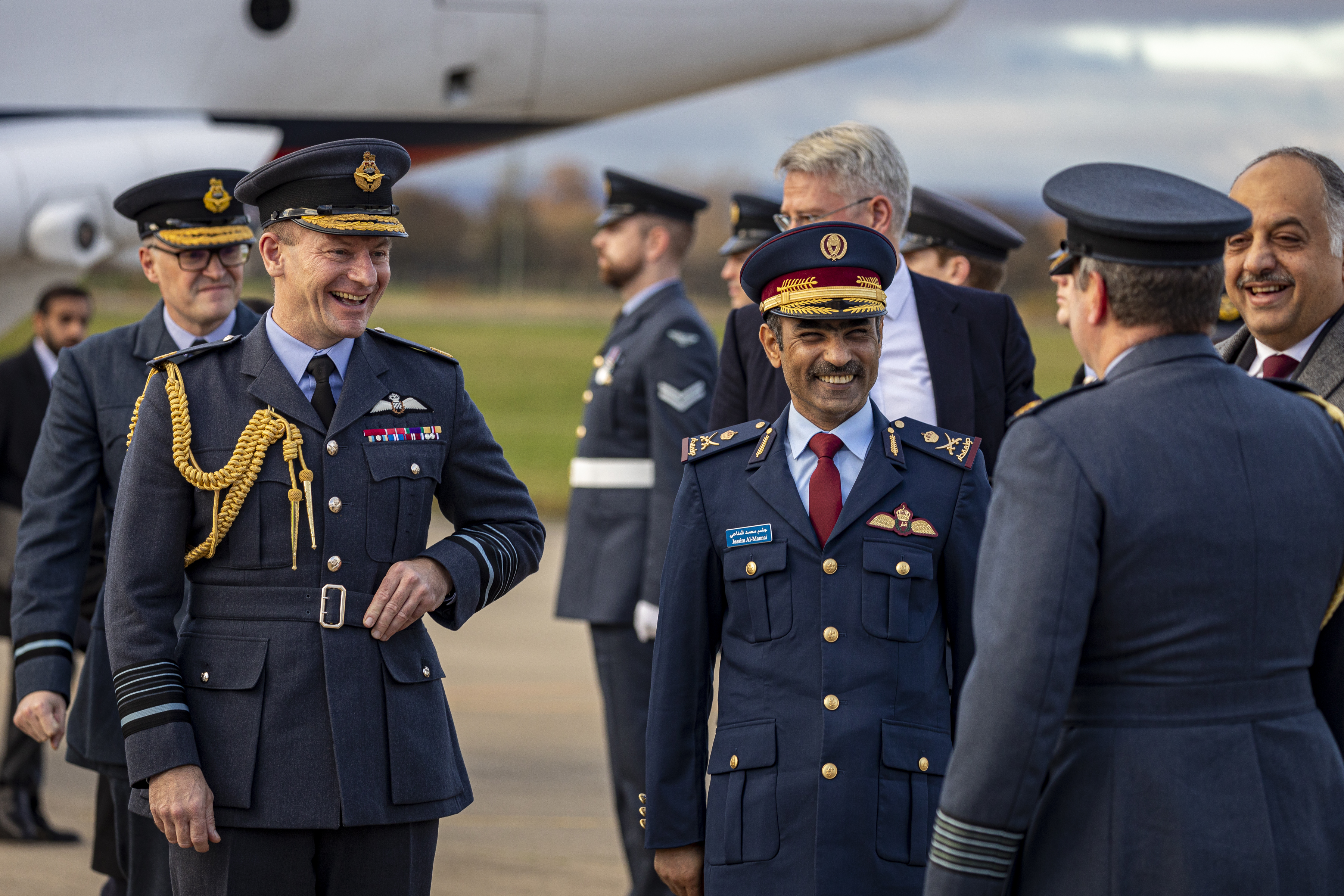 The Defence Secretary and His Excellency Dr Khalid, a trained fast-jet pilot, travelled to RAF Leeming to see the rollout of BAE Systems' new Hawk Mk167 jet.

Defence Secretary Ben Wallace said: "The UK's defence relationship with Qatar is strong and enduring and it has been a great pleasure to welcome His Excellency Dr Khalid to RAF Leeming.

"The new Joint Hawk Squadron not only delivers greater prosperity for British industry, it will also allow our Armed Forces to build stronger relationships and create opportunities for further engagement with our Gulf partners in the future."

Qatar is among the UK's closest partners in the Gulf region. Our Armed Forces work together to address shared security challenges and common threats in the region and beyond. Our defence relationship helps to improve regional stability in the Gulf and helps to ensure the security of the UK.

Training at RAF Leeming is already underway and the first four QEAF student pilots began Hawk training in October. The Squadron will aim to train eight Qatari pilots a year, with RAF student pilots due to join the Squadron in 2022 to train alongside their Qatari counterparts.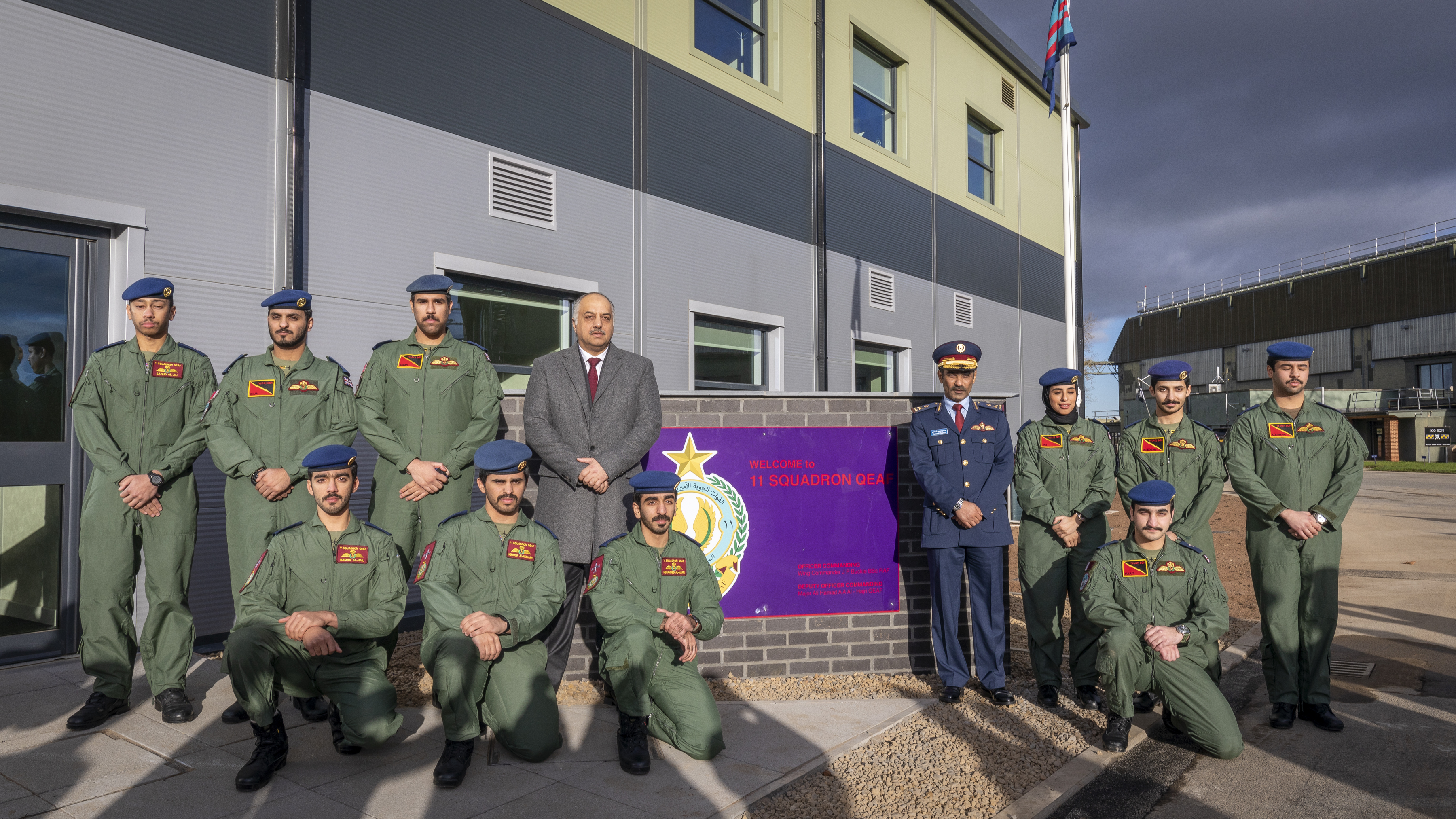 The new Joint Hawk Training Squadron builds on the great success of the UK-Qatar Joint Typhoon Squadron based at RAF Coningsby. This Squadron aims to aims to train up to 20 Qatari pilots ahead of the delivery of Typhoons to Qatar to in 2023.

Qatar has ordered nine Hawk Mk167 aircraft, which are manufactured in Lancashire by BAE Systems. This is part of a £6 billion package which also includes 24 Typhoons and bespoke training.

Madeline Wild, Associate Defence Analyst at GlobalData commented: "The news from the MoD this evening demonstrates the Middle East's continued interest in the UK defence market and this is indeed a very important customer for the UK. According to UK government figures Middle Eastern states accounted for 58% of UK defence exports between 2011 and 2020, with much of this spending based around the sale of aircraft to Qatar, Saudi Arabia, Kuwait and Oman.

"The UK defence industry will benefit from sizeable investments in British weaponry from Middle Eastern states; a solid trading relationship has the potential to be very lucrative for Britain. The Middle East has no sizable domestic defence aviation industry and with Qatar selecting the UK over larger markets such as the US and France shows a significant trust in the UKs industry base.

"The creation of the training squadron further deepens the relationship between the RAF and the QEAF."