in Aerospace
UK Government defers air navigation charges
Airlines will be able to temporarily defer the payment of air navigation charges, saving them tens of millions of pounds, following action from the UK Government.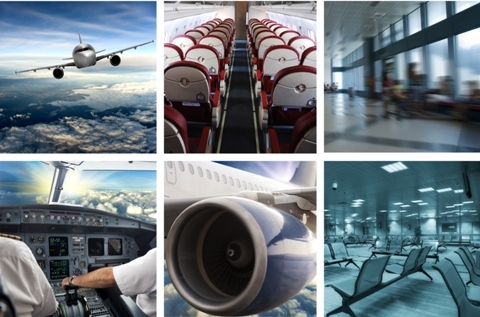 Image copyright Shutterstock

This measure should provide financial relief to airlines struggling as a result of the coronavirus pandemic. Airlines will be able to defer the payment of charges for air navigation services in UK and European airspace for the months of February-May 2020 for up to 14 months.

In February, the 19 largest UK airlines would have been expected to pay a total of £47.2 million for flights in European airspace. EUROCONTROL, the organisation which manages charging for navigation services across Europe, estimates that European airlines could defer €1.1 billion in route charges in total thanks to the move.

The UK government holds a 10% share in the vote for any such action passed by EUROCONTROL and voted in favour of the proposals, helping protect UK airlines and ease some of the current financial burdens faced by the sector as a result of the impacts coronavirus.

Transport Secretary Grant Shapps said: "This is a very difficult time for airlines but they continue to provide a vital service bringing UK citizens home and transporting vital medical supplies.

"Deferring these charges will further help airlines, on top of the unprecedented package of economic measures recently announced by the Chancellor, to support businesses through this challenging period."
Responding to the decision by the Department for Transport to join countries across Europe in deferring the payment of Air Navigation charges for February to May 2020, for a period of 14 months, Tim Alderslade, Chief Executive of Airlines UK, the industry association representing UK-registered carriers, said: "This is welcome news and we thank the Government for voting in favour for the proposals.
"Whilst it will help with short-term liquidity, it only refers to ATC charges for February to May, a period in which global aviation has virtually ground to a halt and charges for airlines would've been substantially reduced anyway.

"Further measures, including extending this deferral or ideally waiving ATC charges for the whole year, and doing likewise with other costs like CAA charges, will also be needed to help get airlines through this unprecedented downturn."

Airlines UK is the trade body for UK-registered airlines and other carriers with a UK operation - with members representing all sectors of the industry. Its 13 members are: 2Excel, British Airways, CargoLogicAir, DHL, easyJet, Jet2.com, Jota Aviation, Norwegian UK, Ryanair, Tui Airways, Titan Airways, Virgin Atlantic and West Atlantic.