in Defence
UK MoD awards Rubb new £9.7m contract
North East manufacturing company Rubb Buildings Ltd has been awarded a new four-year contract with the UK Ministry of Defence (MoD), worth £9.7 million.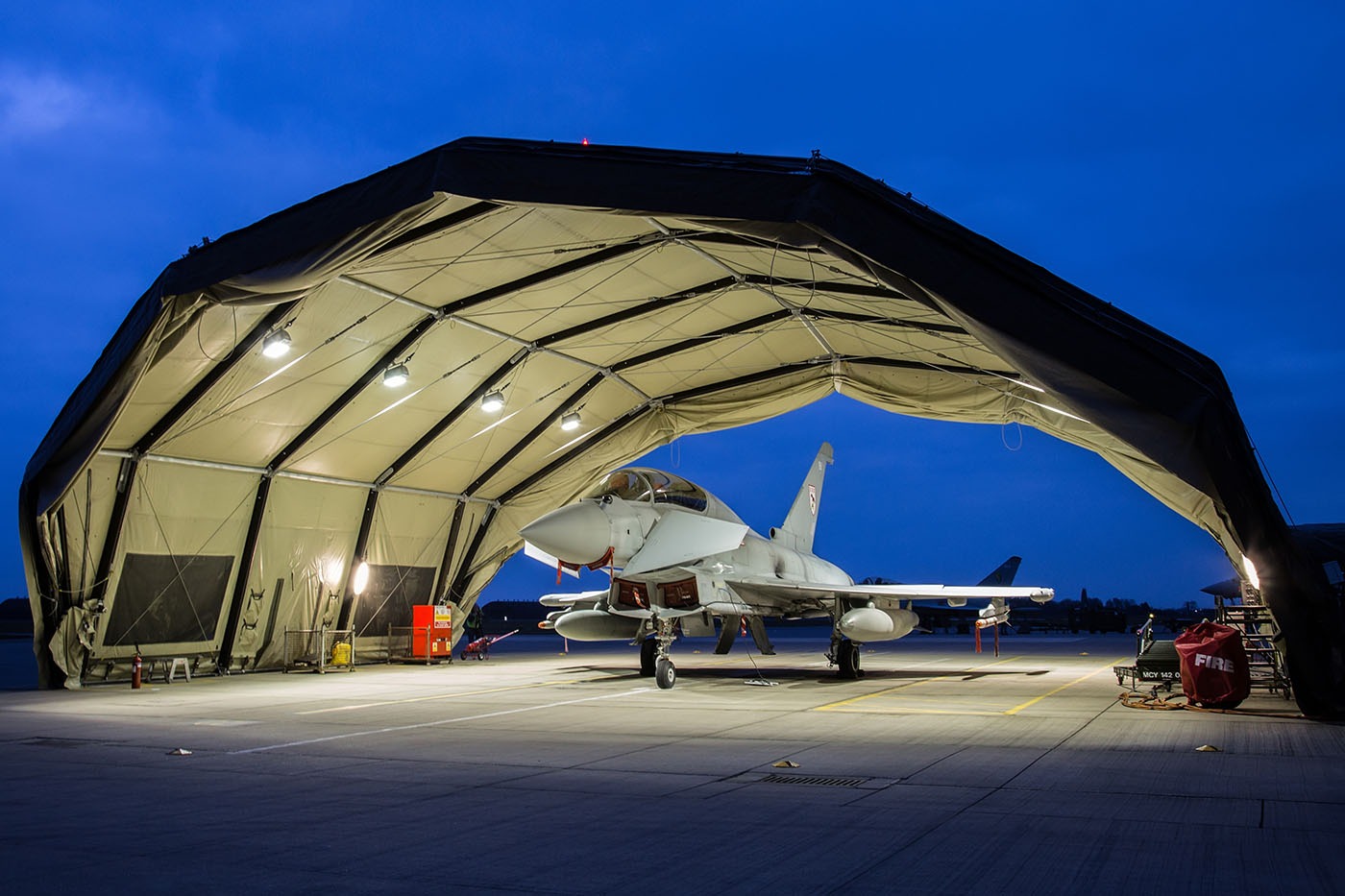 Image courtesy Rubb Buildings

The new contract will see Rubb continue to provide military shelters, repairs, refurbishments, spare parts, training, and support for infrastructure which can be deployed in the field.

The contract is worth £9.7 million and will help sustain employment for over 51 employees, including several military-dedicated operatives. Key suppliers include Niko Ltd, Hydro, Anixter Fasteners and local suppliers Airowsafe, Birtley Galvanizing, Rotational Engineering, SMW, JK Lifting, and Elite Powder Coatings.

Ian Hindmoor, Rubb Buildings Ltd Managing Director, said: "Working with the MoD is a long-standing relationship that we have built over many years. We are immensely proud to contribute to an industry that provides equipment to support our troops at home and in the field.

"As always, I am delighted in the hard work and dedication from all the staff here who are committed to meeting the needs of the defence sector, delivering deployable structures, and instrumental in Rubb's new contract with the MoD."

To handle the MoD's requirements, newly appointed Military Project Lead Adam Bowery will oversee operations. "I am delighted to join Rubb at such an exciting time. The awarding of this contract signifies our long-term commitment to support UK Defence, both domestically and internationally.

"Working with strategic partners and suppliers, Rubb are committed to providing the MoD with industry leading, deployable aircraft hangars. As well as offering through-life support to maintain, refurbish, and upgrade their existing buildings to meet specific operational requirements."

To handle the production requirements for the single source contract, Ken Gray has been promoted to MoD Workshop Manager to oversee manufacturing at Rubb Buildings Ltd's Gateshead facility and ensure Rubb's famous excellence in engineering.

Rubb is a global leader in innovative defence structures and hangars for the military sector. The company has been a long-standing supplier to the UK Armed Forces, going back to 1979 when the RAF tasked the company to supply military buildings for the world-famous Red Arrows.

The Ministry of Defence benefits from Rubb's expertise in deployable hangar solutions, which have been used to house and protect a range of fixed and rotary wing aircraft.

The hangars have been invaluable to UK, Canadian, and US forces deployed on operations across the globe. Rubb continues to provide the Armed Forces with long-term assets and will soon share developments regarding an additional 28m structure to the EFASS range.

Rubb recently fulfilled a three-year single source contract, with a value of £9.5 million with the MoD. This ran until October 2021, and was preceded by another five-year contract valuing £6.86 million which ran from 2013 to 2018. The new contract strengthens the existing relationship and ensures that Rubb will be able to continue to provide important equipment for the type of activity being carried out by the MoD, at any given time.