in Defence
Viasat and CDW awarded NATO C3 innovation contract
Viasat UK Ltd and London headquartered CDW, have been awarded a two-year technical innovation contract for Command, Control and Communication (C3) support for Programme LELANTOS, an agile experimentation initiative seeking to empower NATO's Allied Rapid Reaction Corps (ARRC) HQ in Gloucester, UK, with superior decision-making, cross-domain integration and fast manoeuvre/survivability in adversarial conflicts.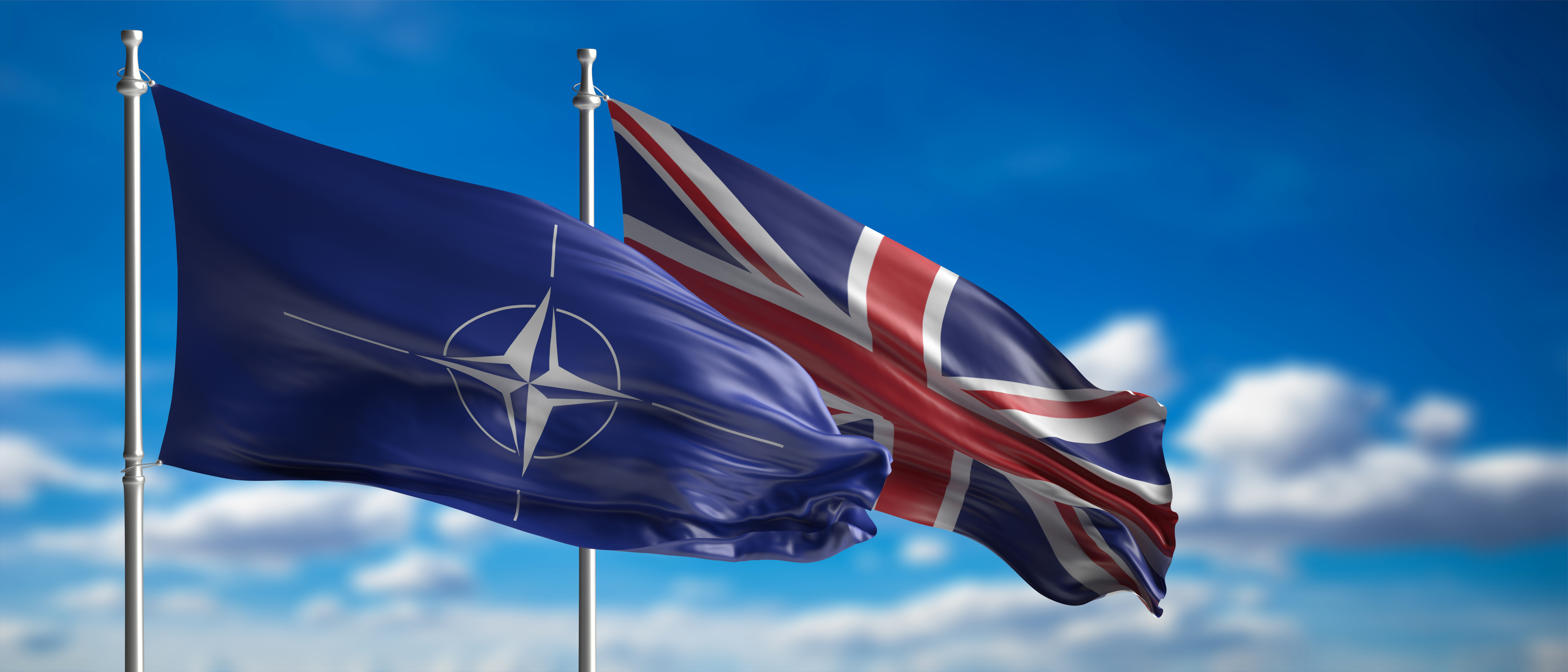 Above: NATO and UK flags, Athens, 17 05 20.
Image by rawf8 / copyright Shutterstock

Through Programme LELANTOS, Viasat UK and CDW UK will work closely with ARRC, the Ministry of Defence (MoD) and other industry partners to use agile development processes to trial new and innovative capabilities in the land C3 domain. The goal is to develop an 'experimentation hub' for secure wireless military networks using enhanced battlefield command and control capabilities.

Lt Col Steve Short, ARRC Programme Lead, commented: "This is a defining moment. We have looked at the whole ecosystem of the deployed working environment and see opportunities to harness best-of-breed technologies that will deliver real advantage to our Commanders and their staff in the field.

"Equally important is the development approach we are taking with our industry partners, Viasat and CDW, which is innovating both technical and commercial processes."

Steve Beeching, managing director of Viasat UK, said: "Programme LELANTOS provides an opportunity to challenge the status quo and drive agile C3 innovation across NATO and its allies.

"This partnership will leverage Viasat's deep breadth of defence experience and innovative technology approaches, alongside CDW's proven track record for delivering digital transformation solutions across multiple industries to bring ARRC rapidly-deployable, highly-secure and scalable land formation capabilities - which are critically-important in a rapidly evolving battlespace.

Nick Garland, director of Defence at CDW, said: "It is an honour to be collaborating with Viasat UK, as we lead technological change across multiple domains that will see real-time benefit to a strategic headquarters through agile C3 experimentation. We believe Programme LELANTOS will deliver technological transformation aligned to the core objectives of both the MoD and ARRC."