in Defence / Security / Events
WFEL extends its military bridging at DSEI 2021
WFEL is showcasing its military bridging systems at DSEI London, 14th-17th September, including a new collaboration between WFEL and its parent company KMW - the Boxer Bridge-layer - which is being shown for the first time at a defence exhibition.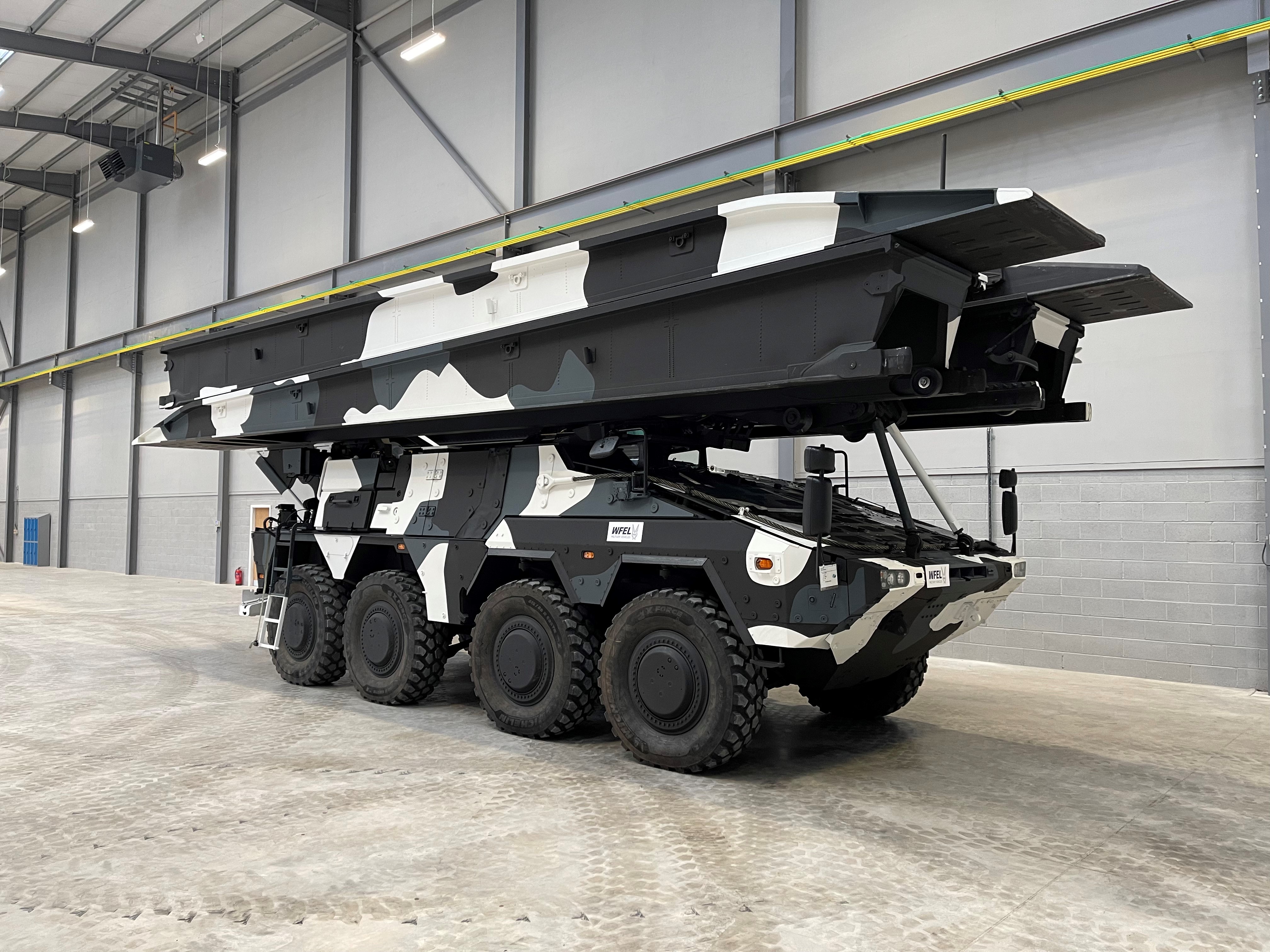 Above: The Boxer Bridge-layer.
Courtesy WFEL

As seen in disaster relief operations following recent severe flooding in Europe in July, WFEL's rapidly deployable military bridging systems are increasingly called upon for deployment to provide emergency temporary infrastructure during natural disasters.

The new Boxer bridge module can deploy two types of bridge: a heavy variant which spans 14 metres and can carry 80 tons and a longer version of 22 metres, certified for 50 tons.

WFEL's DSB Dry Support Bridge and the MGB Medium Girder Bridge are already held in inventory by many militaries worldwide.

At 120 Military Load Classification (MLC), the DSB can get traffic and supplies moving over a 46-metre gap in less than 90 minutes using just eight soldiers and a single launch vehicle: crucial in rapidly escalating combat, homeland defence or disaster relief scenarios - when every second counts.

WFEL is discussing its range of rapidly deployable bridging systems on its stand alongside KMW.