in Defence / Events
WFEL welcomes Shadow Secretary of State for Defence
Last week, WFEL welcomed John Healey, Shadow Secretary of State for Defence to its Stockport military manufacturing facility, accompanied by Stockport MP Navendu Mishra.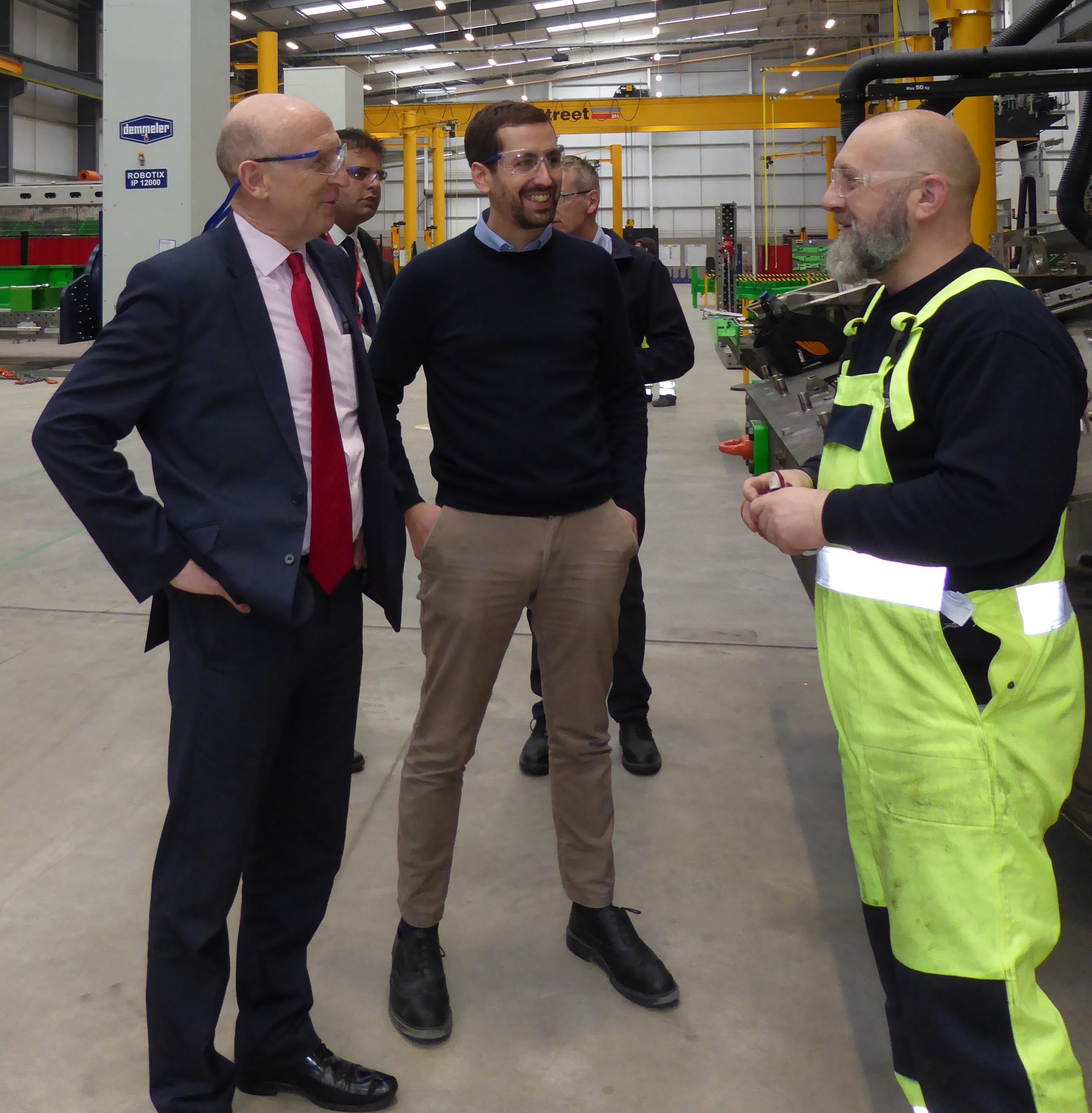 Image courtesy WFEL

The visitors heard about the most recent developments in the rich history of WFEL, as both a supplier of military bridging systems and as a key partner in the UK MoD's Boxer Armoured Vehicle programme.

During a tour of WFEL's military bridging manufacturing centre, the Members of Parliament met with production staff who have developed technical and highly specialist skills over many years working at WFEL. The bridging teams are currently working on a number of significant projects for both the British Army and for overseas military customers.

In WFEL's Armoured Vehicle manufacturing facility, the MPs saw the multimillion pound investment in brand new facilities and significant technology transfer programmes which have culminated in this new state-of-the-art production line, now producing Boxer 8x8 Armoured Vehicles for the UK MoD as part of a £2.3 billion contract signed with the ARTEC consortium.

The MPs heard about WFEL's role as a significant employer in Stockport, offering long-term, secure job opportunities for an increasing number of personnel in a variety of disciplines.

The Boxer vehicle contract for UK MoD is creating new sovereign skills for the UK armoured vehicle industry, with further job opportunities currently available at WFEL and in its wider supply chains, as this project further advances over coming months.