in Defence
Affinity supports Sustainable Aviation Pathfinder for UK MoD
Affinity Flying Training Services is supporting the UK Ministry of Defence on a series of battery-powered flights to assess environmentally friendly alternatives for future military flying in a Sustainable Aviation Pathfinder.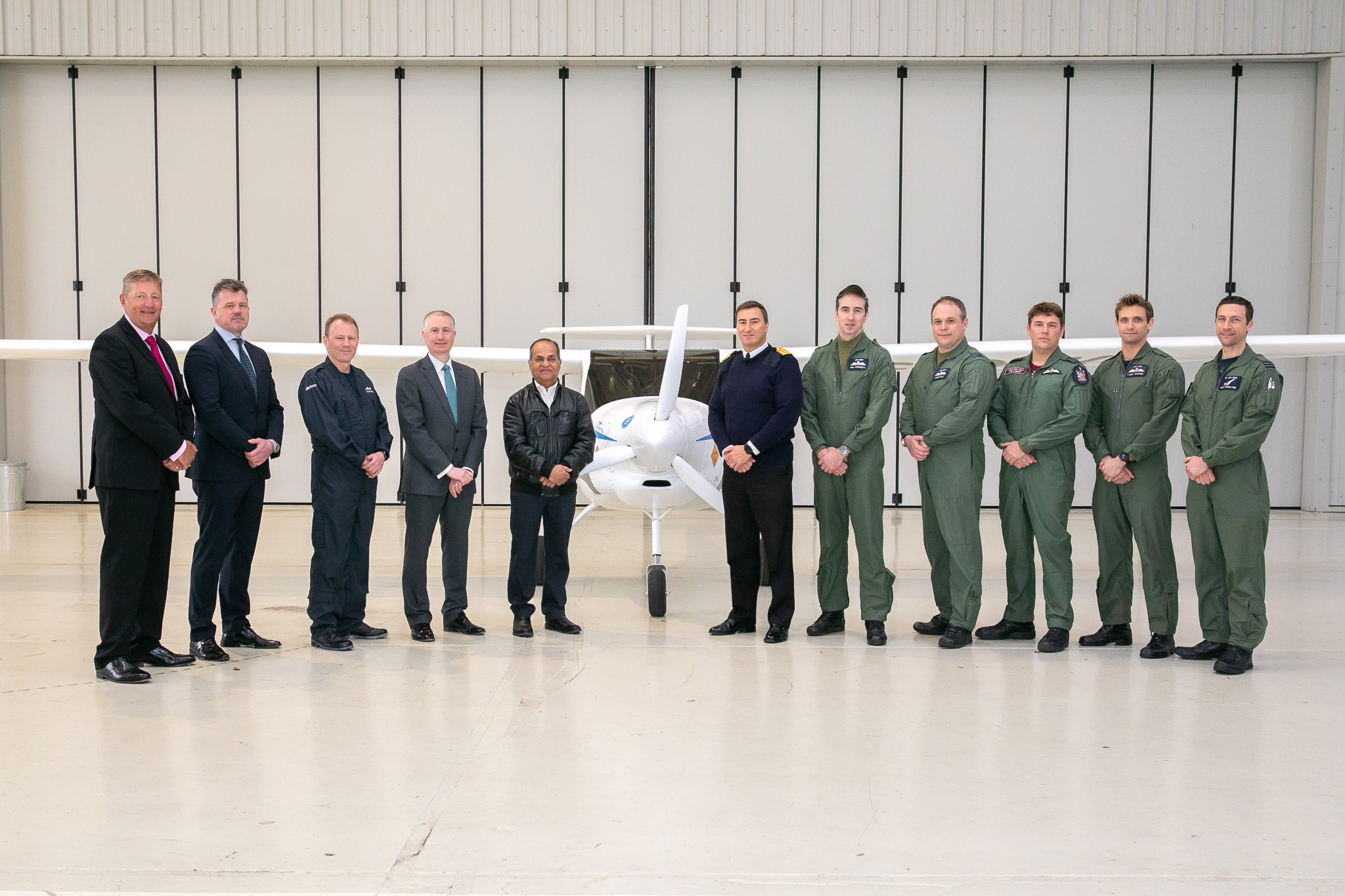 Above: Affinity, Elbit Systems UK and KBR with the RAF at Cranwell.
Courtesy Elbit Systems UK

Affinity Flying Training Services is already a proven provider of innovative procurement and maintenance services across three sites in the UK, supporting the progression of pilots through flying training for the UK Military Flying Training System (UKMFTS).

The concept of trialling zero-emissions aircraft and the subsequent Pathfinder, was proposed to the Ministry of Defence by Affinity, a joint venture between Elbit Systems UK and KBR.

The introduction of this Pathfinder demonstrates the company's commitment to providing innovative solutions for the UK Armed Forces and addressing the needs of the future. This Pathfinder will also bolster the company's existing contribution to the RAF, having delivered over 38,000 flying hours at RAF Cranwell, RAF Barkston Heath and RAF Valley since 2016.

In line with the Ministry of Defence's 'green' transformation, the flights aim to help the Royal Air Force assess the technology of electric aircraft, determine their potential for use in military service and realise the Net Zero ambitions of the service's ASTRA campaign.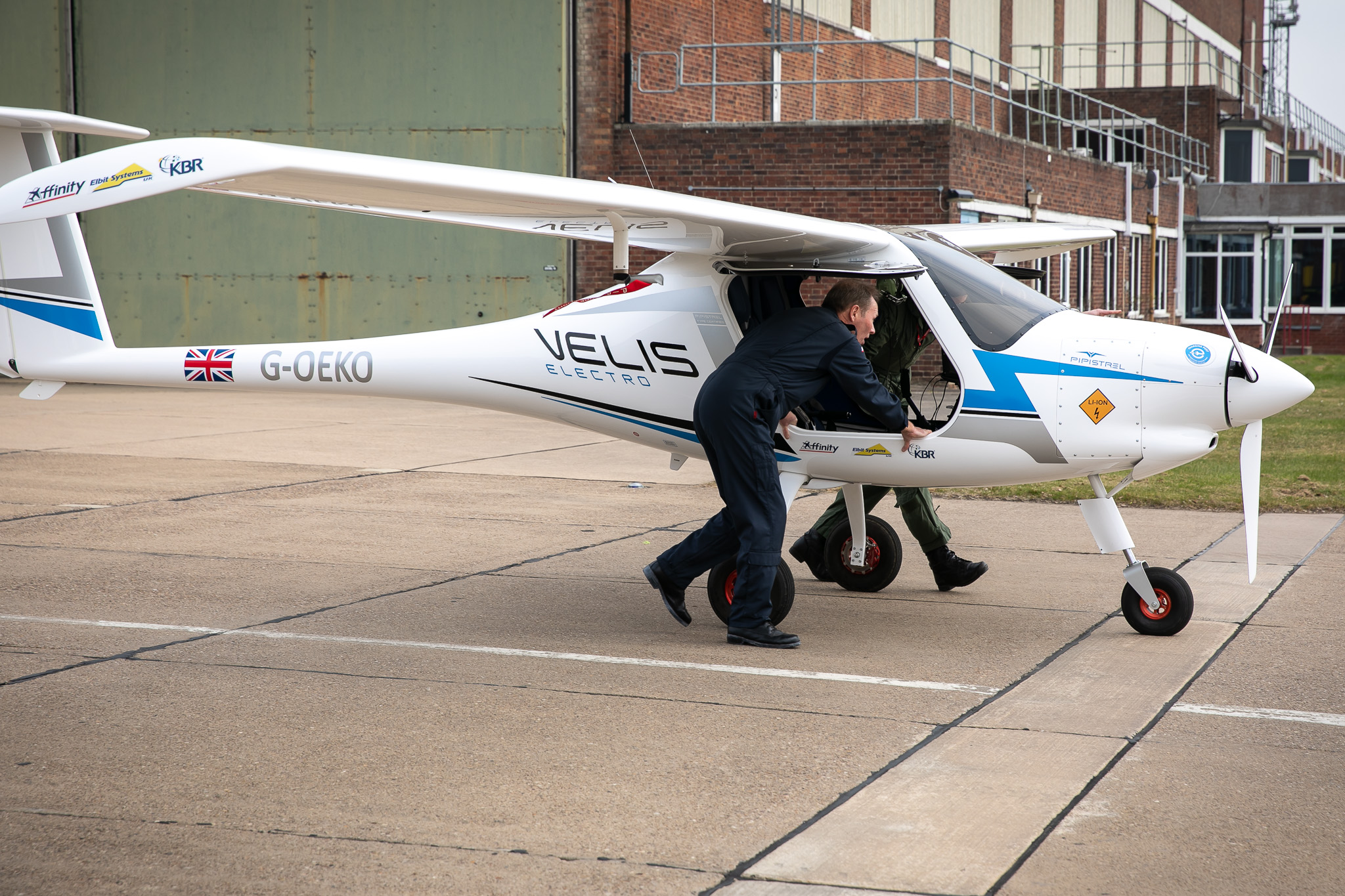 The Pathfinder has run for around four months in total, using a fully CAA-certified two-seater pilot training aircraft from Pipistrel, the Velis Electro. Affinity arranged provision of the aircraft through its partner, Fly About Aviation and subsequent maintenance in partnership with Eastern Airways.

Affinity Managing Director Iain Chalmers commented: "Affinity and its shareholders are proud and excited to be a part of this Sustainable Aviation Pathfinder, and in doing so further support the Royal Air Force and UK MoD move closer to their Net Zero Targets.
"It is our ambition to continue to promote innovation and sustainability in our work in both the military and government spheres in which we operate."
Martin Fausset, CEO of Elbit Systems UK added: "We are delighted to be leading this exciting initiative with the Ministry of Defence. The concept of zero emissions aircraft being utilised by the RAF has always been considered hypothetical and we are proud to have proposed and delivered initial capability for this pathfinder.
Elbit Systems UK has always been - and continues to be - at the forefront of advances in the Defence industry, supporting our Armed Forces as they address the requirements of tomorrow."