in Defence / Security
Air Vice-Marshal Tim Neal-Hopes OBE appointed NCF Commander
Air Vice-Marshal Tim Neal-Hopes OBE has been appointed as the second Commander of the National Cyber Force (NCF).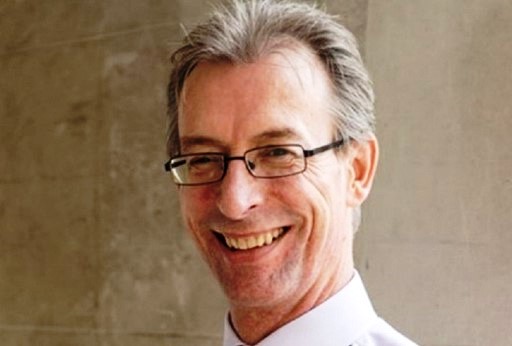 Above: Air Vice-Marshal Tim Neal-Hopes OBE.
Courtesy Strategic Command

Established in 2020, the NCF is a partnership between defence and intelligence which carries out cyber operations daily to protect against threats to the UK, further the UK's foreign policy, support military operations and prevent serious crime.

The NCF is committed to demonstrating responsible cyber behaviour, including through strict adherence to robust legal and ethical frameworks and robust oversight and accountability. This is illustrated in 'National Cyber Force: Responsible Cyber Power in Practice' in a move to greater transparency in this space.

Most recently, Tim served as Director Cyber, Intelligence and Information Integration within UK Strategic Command and will be the first member of the Armed Forces to hold the position.

As well as delivering cyber operations to keep the country safe, Tim will be responsible for overseeing the NCF's continued growth as part of the UK's broader national cyber enterprise, including the opening of NCF's headquarters in Samlesbury in 2025. Tim will also continue scaling NCF's integration with other parts of Government, partners, and a growing number of international allies.

Tim replaces the NCF's first Commander, James Babbage, who has taken up post as Director General Threats (Economic and Organised Crime) at the National Crime Agency (NCA).

Announcing the appointment, Commander Strategic Command, General Sir Jim Hockenhull said: "I am delighted to congratulate Air Vice-Marshal Tim Neal-Hopes OBE on his appointment to Commander of the National Cyber Force. Tim's experience in cyber and intelligence has repeatedly been proven throughout a distinguished military career, and most recently serving at the heart of Defence Intelligence. I am confident the NCF will benefit greatly from his knowledge, experience and leadership.

"This is an important time for the NCF. The array of threats that we collectively face through cyberspace is becoming ever more complex and persistent, and the cyber and electromagnetic domain increasingly decisive. Tim will also oversee the move of the NCF headquarters to Samlesbury – an exciting time for the young organisation and its people. Establishing NCF in the North West will open up a great number of fulfilling and interesting roles and careers to a whole range of talent in the region.

"I look forward to working with Tim in his new role and wish him well in this endeavour."

Director GCHQ, Anne Keast-Butler said: "I am delighted to welcome Air Vice-Marshal Tim Neal-Hopes OBE as the new Commander of the NCF. Tim brings a wealth of experience in intelligence, engineering, and cyber – and he has the vision to lead our dynamic partnership, which is countering state threats, supporting military operations, and disrupting terrorist cells and serious criminals."

Commander of the NCF, Air Vice-Marshal Tim Neal-Hopes OBE said: "The last two decades of my life have been invested in supporting the evolution of the UK's cyber power and so I am immensely proud to take on the role of Commander. The NCF has a clear vision to be a vital tool of the UK's statecraft, delivering increasing impact for the nation and exemplifying globally the responsible projection of cyber power.

"Nearly four years on from its creation, NCF's impact has been felt across all facets of the UK's national security, from supporting and protecting military operations, to countering state threats and disrupting criminal activity.

"It is a privilege to be working with such diverse and talented people. NCF's blend of skills and expertise in its workforce is an absolute strength and unlike anywhere else because of its unique defence and intelligence partnership. I am committed to realising the vision for the NCF and building a force that truly represents the nation we serve."