in Aerospace
BA bids fond farewell to remaining 747s
British Airways' remaining two Boeing 747 aircraft based at Heathrow taxied for take off for the last time today.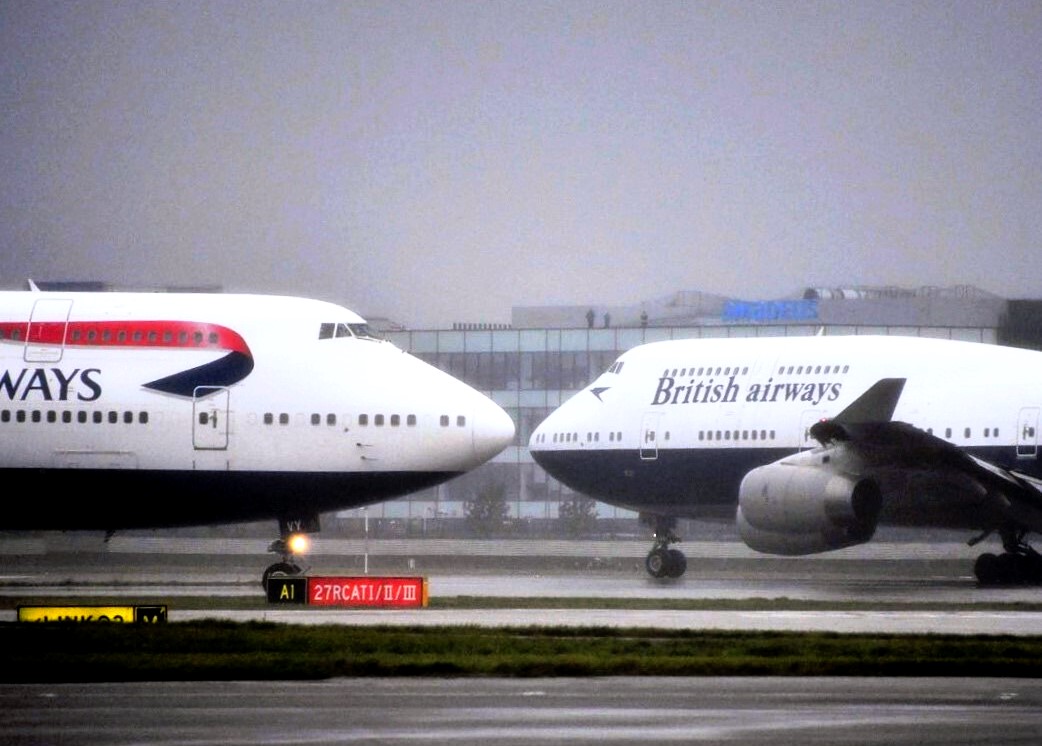 Above: Final departure for British Airways' 74 7.

To commemorate the occasion the airline's two aircraft took to the skies one after the other from runway 27R. Once in the air, G-CIVY circled back over the southerly runway in an emotional farewell to its home before heading to St Athan where the aircraft will be retired.

G-CIVB, painted in the airline's historic Negus livery and G-CIVY, in its current Chatham Dockyard livery, are going to be retiring in the UK at Kemble and St Athan, respectively. Between the two aircraft they have flown an impressive 104 million miles in their 47 years of service and carried millions of British Airways customers.

At 7:47am this morning, hundreds of aviation enthusiasts and customers flooded social media sharing their favourite 747 memories using #BA747farewell.

Alex Cruz, British Airways' Chairman and CEO said: "Today was an emotional milestone in the retirement of our 747 fleet as it was our last chance to see the Queen of the Skies depart from our home at Heathrow airport. The 747s have played a huge role in our 100-year history, forming the backbone of our fleet for over 50 years. I know I speak for our customers and the many thousands of colleagues who have spent much of their careers alongside them when I say we will miss seeing them grace our skies."

In July, British Airways announced that its remaining 747s had sadly flown their last commercial services as a result of the impact the Covid-19 pandemic has had on the airline and the aviation sector. The fleet is being replaced by quieter more fuel efficient aircraft as part of the airline's commitment to achieving net zero carbon emissions by 2050.

Facts and stats:
• Boeing has been manufacturing 747 aircraft for more than 50 years
• BOAC flew its first 747 flight on 14th April 1971
• British Airways took delivery of its first 747-400 in July 1989 and its last in April 1999
• At its height, the airline had a fleet of 57 747-400s
• British Airways was the world's biggest operator of 747-400 aircraft
• The 747-400 has 6ft high winglets on the tips of its wings to improve efficiency
• It has 16 main wheels and two landing nose wheels
• The wings of a 747-400 span 213ft and are big enough to accommodate 50 parked cars
• The tail height of 64ft is equivalent to a six-storey building
• The 747-400 is 231ft long

Last year to mark its centenary British Airways re-painted three of its jumbo jets in heritage colours donning its historic BOAC, Negus and Landor livery The BOAC jet put in a guest appearance with the Red Arrows much to the delight of spectators at the Royal International Air Tattoo.