in Defence / Security
BAE Systems acquires Eurostep
BAE Systems has acquired Eurostep, a secure data sharing company headquartered in Sweden, which will form part of BAE Systems' Digital Intelligence business.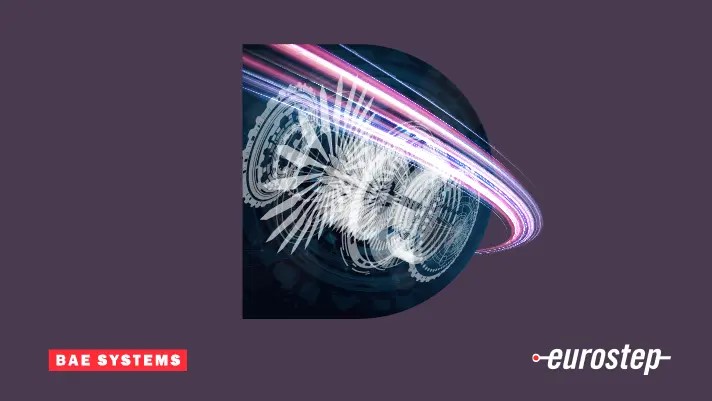 Image BAE Systems

The acquisition is the next evolution in an established relationship between the two companies which have worked together for many years. The agreement brings together complementary capabilities in digital asset management, enabling defence and heavily regulated customers to optimise the operation, costs and through-life support of complex assets.

Dave Armstrong, Group Managing Director, BAE Systems Digital Intelligence, said: "Having formed Digital Intelligence in early 2022 in response to growing customer demand for data, digital and intelligence capability, we're now strengthening our portfolio to expand our leading-edge solutions to customers and help them tackle complex challenges on their digital transformation journey.

"Demand for digital asset management capability is increasing and security of data sharing remains a key consideration for our customers. This acquisition represents a key step in delivering our exciting and ambitious investment strategy in innovative, data-led technologies including continued development in BAE Systems digital asset management suite, PropheSEA. I look forward to welcoming Eurostep to BAE Systems."

Mattias Johansson, Eurostep CEO, said: "Eurostep has collaborated with BAE Systems for many years with our software, ShareAspace sitting at the heart of Digital Intelligence's Digital Asset Management product suite. We are excited to bring together our complementary skills and expertise in developing technology that ensures customers can securely collaborate across the supply chain and cost effectively manage their assets through life."

"ShareAspace products will continue to be offered directly to customers in addition to being a core element of PropheSEA. By joining BAE Systems Digital Intelligence we now have the added resources to increase software development and customer outreach."

The acquisition will accelerate the development of BAE Systems' digital asset management suite, PropheSEA, which enables customers to consolidate and share their complex asset data securely, allowing assets to be managed proactively, reducing operating costs and maximising asset availability.