in Defence / Events
BAE Systems named Made in Wales Manufacturer of the Year
Employees at BAE Systems' site in Glascoed, Monmouthshire are celebrating after the Company was announced today as 'Manufacturer of the Year' at the Made in Wales Awards.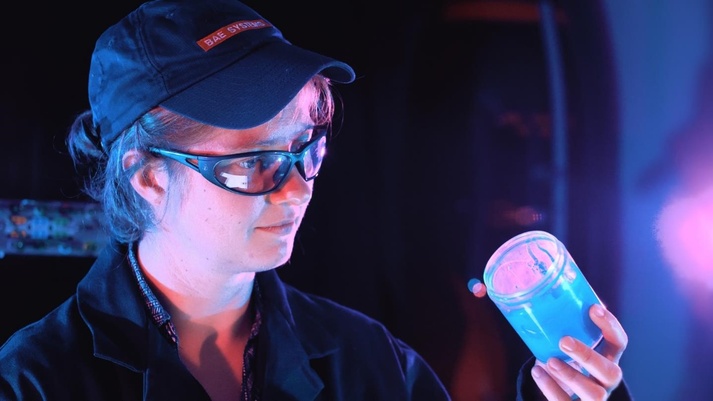 Above: Glascoed engineering and science employee.
Courtesy BAE Systems

The annual winners were announced during an online forum today, which saw BAE Systems' Munitions business named as the Manufacturer of the Year (over £25 million). The Company competed against a host of well-respected, Wales-based contenders.

Craig Fennell, Strategy Director, BAE Systems Munitions, said: "I am absolutely delighted to accept this award on behalf of our employees at our Glascoed site, who have worked relentlessly, particularly throughout the pandemic, to ensure our Armed Forces have the very best products and equipment to keep our nation safe."

The award is the culmination of a successful year for the Munitions business, following the announcement in November 2020 of a further 15-year contract with the UK Ministry of Defence for the supply of munitions products and engineering support to the UK Armed Forces.

Paul Hemmings, Glascoed Site Manager, BAE Systems, said: "This award is testament to the commitment and dedication of our workforce here in South Wales. Throughout the past year they have worked tirelessly to continue our manufacturing operations, whilst adopting Covid-19 secure ways of working. The outcome of their dedication has meant that our factory remained open and fully operational throughout the pandemic – an exceptional achievement."

The contract, the Next Generation Munitions Solution, which commences in 2023, is worth approximately £2.4 billion and will sustain an estimated 4,000 jobs throughout the UK, including over 500 at Glascoed in Monmouthshire. The contract will also result in an investment of £32 million at the Glascoed site, sustaining a world-class manufacturing and engineering capability in the region.