in Space / Events
Bright Ascension showcasing space software solutions at Space Tech Expo Europe
Dundee based space software provider, Bright Ascension Ltd., is returning to Space Tech Expo Europe 2021 (16th-18th November, Bremen, Germany), to showcase its innovative space software solutions, which aim to make satellite mission development and operation fast, cost effective and straightforward.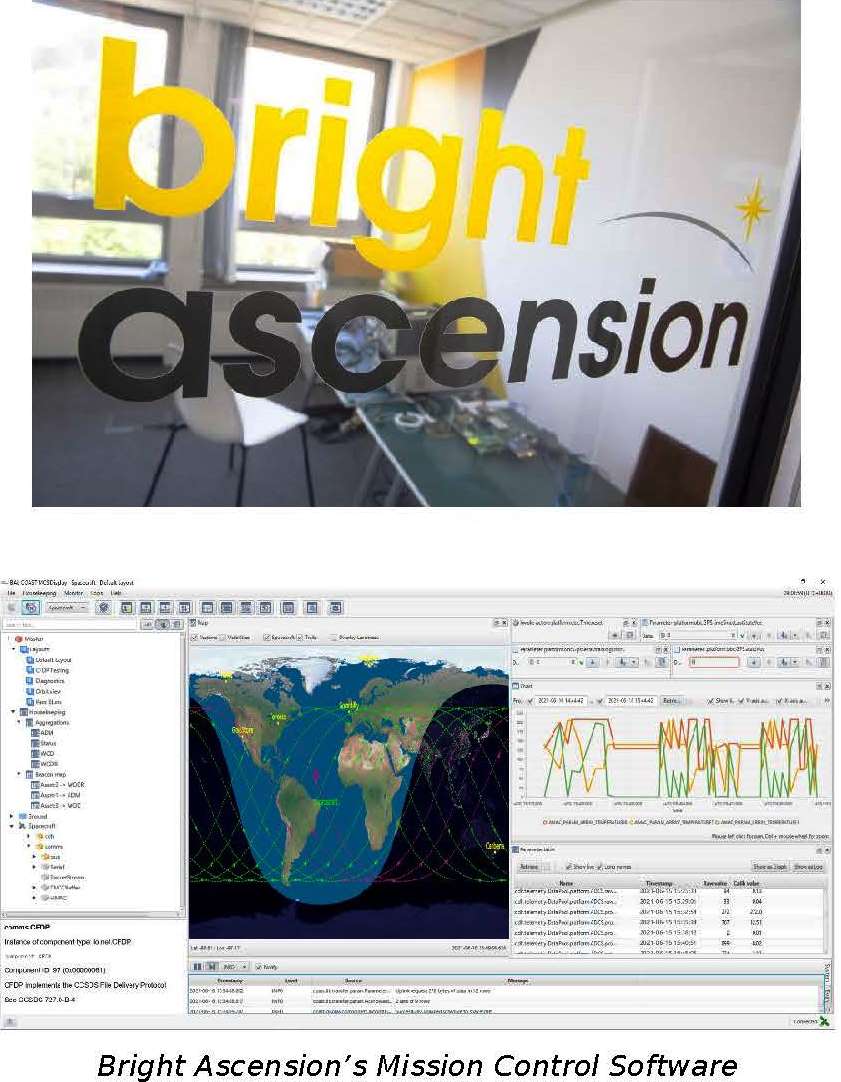 Image courtesy Bright Ascension

Bright Ascension will be demoing the capabilities of its flagship Flight Software Development Kit, an innovative development environment, designed to create mission specific flight software using configurable and pre validated components. This modular approach allows satellite developers to significantly shorten their time to market, reduce costs, lower risks, automate processes and get the maximum value from available resources

"We firmly believe that our solutions are truly unique to the market and can substantially benefit
any mission no matter how big, small or unique it is", said Peter Mendham, CEO at Bright
Ascension. "Standardisation is one of the core principles behin d the commercialisation of space
and while the sector is well used to hardware being off the shelf, software still tends to be bespoke.

"This slows down development and adds to inefficiency, complexity, risks and costs. By offering
modular component based p roducts, we bring space software into the off the shelf hardware realm
and unlock the advantages of ready made system elements for our clients."

The Flight Software Development Kit is complemented by Bright Ascension's Mission Control
Software, which will also be available for demo. Based on the same modular technology, it offers
tangible improvements in efficiency, automation and cost reduction through effortless integration
with the flight side.