in Aerospace
Business Minister launches ATI Boeing Accelerator
Last week Nadhim Zahawi MP, Parliamentary Under Secretary of State at the Department for Business, Energy and Industrial Strategy, marked the opening of the Aerospace Technology Institute (ATI) Boeing Accelerator by launching the new accelerator offices and meeting the first 10 startups chosen to receive investment.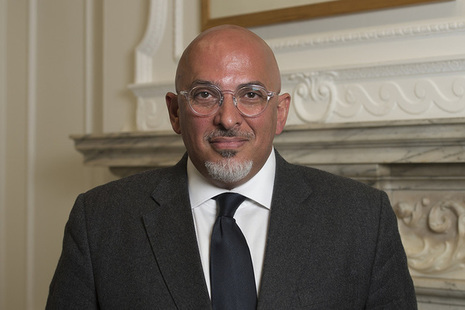 Above: Nadhim Zahawi MP, Parliamentary Under Secretary of State at the Department for Business, Energy and Industrial Strategy (BEIS).
Courtesy BEIS / gov.uk,

The startups, based in the United Kingdom, United States and Portugal and chosen from 268 applications, will spend three months in London receiving first-hand access to strategists and technical experts from ATI, Boeing and GKN Aerospace – the accelerator's inaugural corporate sponsor. The accelerator is designed and delivered by Ignite, founded in Newcastle.

"The UK's aerospace sector is a global success story we can be hugely proud of – generating well-paid jobs and sustainable growth across the country," Minister Zahawi said. "This vital partnership will further fuel industry prosperity by engaging our fresh-thinking, vibrant start-up community in developing world-leading aerospace technologies – from green solutions, to productivity-enhancing innovations."

Minister Zahawi launched the accelerator office on Wednesday 22nd January, during a week when experts and leaders from Boeing were embedded with the startups for one-on-one mentoring and strategy sessions.

"Through the direct engagement, mentoring, and further technical and business evaluation of each of the selected startups and their leadership teams, we've been incredibly impressed by the innovation coming through to support the future of UK aerospace and beyond," said Brian Schettler, Boeing HorizonX Ventures senior managing director.

Later in the day the startups joined 22 other companies at Boeing's London headquarters for a workshop for would-be UK suppliers to showcase their capabilities and share lessons for how to increase the number of UK companies doing business with Boeing. On average, Boeing spends £2 billion with UK suppliers each year – the second largest international market for supply chain spend for Boeing.

The London event follows one held in September in Seattle by Boeing's Office of UK Industrial Capability – a permanent Seattle-based office focused on creating export opportunities for UK companies.

"This investment underlines Boeing's increasing commitment to UK firms," said Sir Martin Donnelly, president of Boeing Europe and managing director for the United Kingdom & Ireland. "It's a story that goes beyond aircraft and defence products into innovation, manufacturing and services."

The startups are:
Anomalous – Edinburgh, Scotland (UK): Anomalous provides intelligent inspection software for aerospace, making inspection in aerospace faster and more accurate.
Authentise – London & Philadelphia (UK & USA): Authentise delivers data-driven process automation software (workflow management engine, platform of manufacturing-related software modules) for additive manufacturing industries.
Circulor – London, England (UK): Circulor provides traceability in supply chains, tracking the provenance of raw materials to demonstrate responsible sourcing, to track carbon production in the supply chain and identify fraud.
Gravity Sketch – London, England (UK): Gravity Sketch empowers enterprise teams to collaborate and create in three dimensions by building intuitive multi-platform tools to radically improve the efficacy and efficiency of developing 3D products.
Infinite Foundry – Porto, Portugal: Infinite Foundry is a full-stack 3D digital plant platform for engineering optimisation of any industrial sector.
Intellegens – Cambridge, England (UK): Intellegens has a unique deep learning toolset that can train deep neural networks from sparse or noisy data typical of experimental data.
Kraken IM – Middlesbrough, England (UK): Kraken IM helps companies develop strategies to collect and manage their engineering data and makes software that ensures that this information is delivered from their supply chains.
Perpetual Labs – London, England (UK): Perpetual Labs is on a mission to revolutionise engineering design and manufacturing processes through its cloud-native, collaborative design software and ML-powered simulation technology.
Plyable – Oxford, England (UK): Plyable uses the latest in AI and machine learning technology to create proprietary software that automates the design and manufacture of composite tooling, allowing customers to go from CAD to component automatically.
Septillion – Dunfermline, Scotland (UK): Septillion provides a secure blockchain-powered provenance platform for authenticating physical assets and verifying the genuine provenance and ownership of products throughout the supply chain and beyond.