in Defence / Security / Space / Events
DSEI 2023 breaks all records
Defence and Security Equipment International (DSEI) delivered the most successful edition for its customers, key stakeholders, partners in its 24-year history.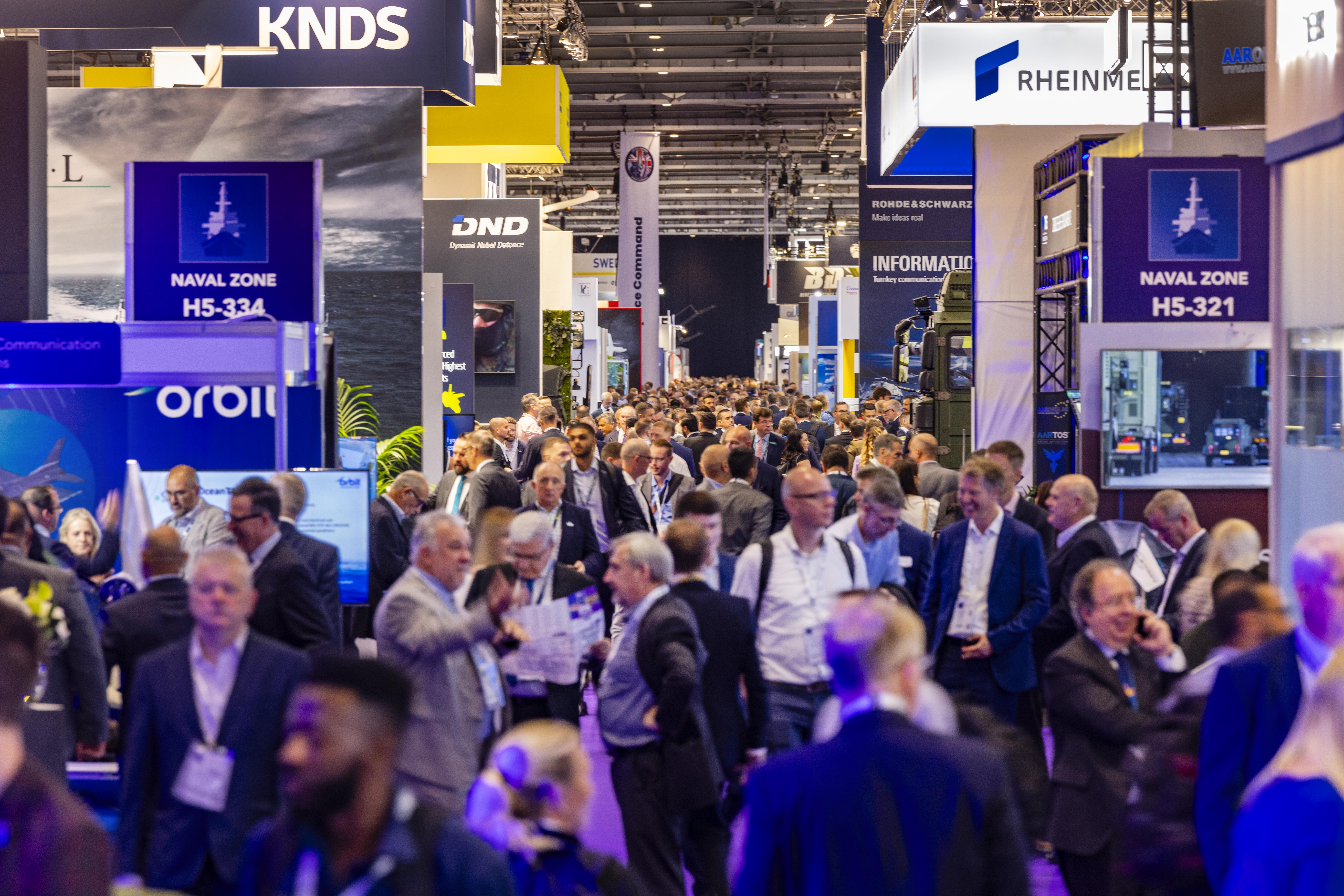 I
mage courtesy DSEI


DSEI broke all records last week in terms of overall attendance, number of visitors and international delegations. Attendee numbers were up by 23% compared to DSEI 2019. The event hosted more than 1,500 exhibitors, with over 250 of those exhibiting for the first time, while our online industry buyer and supplier networking tool, MeetMe, enabled over 3,200 connections, and facilitated over 1,300 meetings throughout the busy show floor.

DSEI is an international hybrid event with truly global reach, with 36 international country pavilions including Ukraine and the largest being North America, which doubled in size from the last edition. As ever DSEI hosted international delegations from across the world. The event had an increase of senior military and government attendees, with over 3250 VIPs and delegations from close to 100 nations visiting the biennial event, surpassing that of the existing record numbers achieved in 2019.

Many of the new exhibitors at DSEI 2023 were within 'Future Tech'. Sony, IBM, Oracle, Panasonic and Palantir were among the companies, demonstrating the broad reach of DSEI beyond its traditional defence and industrial base. These companies exhibited alongside the traditional defence industry, including all the major manufacturers.

Visitors saw outstanding displays of military capability, including representation from the Global Combat Air Programme, a host of warships from the UK and visiting nations, and land vehicles and aircraft from the highest calibre of exhibitors. The UK Capability Showcase was a big draw for visitors. It demonstrated the latest, cutting-edge capabilities being developed by the UK's defence and security industry. The showcase served as a platform to demonstrate the UK's "best-in-class" advancements, innovations, and expertise across all domains.

Alongside an increase in physical attendees, DSEI saw impressive take up of its digital offerings – DSEI Connect and MeetMe. DSEI Connect provided access to all live streamed keynotes, product demonstrations, thought leadership presentations, and analysis throughout DSEI 2023. MeetMe enabled attendees to book and plan meetings with industry buyers and suppliers before, during, and after the event.

The DSEI Forums were free to attend for all visitors and ran for the duration of the show. Featuring panel debates and keynote speeches from international thought leaders, they explored the current strategic-level challenges faced by the global defence industry and provided a platform for sharing valuable ideas with allies. Although the five main forums were divided into operational domains, all the theatres played host to cross-Force discussions and welcomed input from audience members with different perspectives.


DSEI Director Grant Burgham said,
"The global defence and security community convened again at DSEI 2023. Representatives of both British and international defence companies, including hundreds of SMEs, were in attendance at DSEI this year. It proved to be a vital opportunity to build connections, seek innovative collaborations and for the UK to export world-leading capabilities.

Our theme, 'Achieving an Integrated Force' was well observed. To achieve an integrated force, supply-chains need to be understood and strengthened, thus creating an unbreakable cohesion between military and industry. DSEI was the ideal platform to accelerate this.

DSEI works in close partnership with the UK Ministry of Defence, the Department for Business and Trade and the UK Armed Forces, our event sponsors, our partners and the media. Without their unfailing support, DSEI would not be able to provide such a range of valuable opportunities to exhibitors, governments, and visitors alike.

On behalf of the whole DSEI team, we are taking stock of the opportunities this show has given and also look forward to welcoming everyone back for DSEI 2025."