in Defence / Events
MH International demos military support solutions at DSEI
MH International will be demonstrating its military support solutions during the course of DSEI 2023, which takes place from today until Friday 15th September.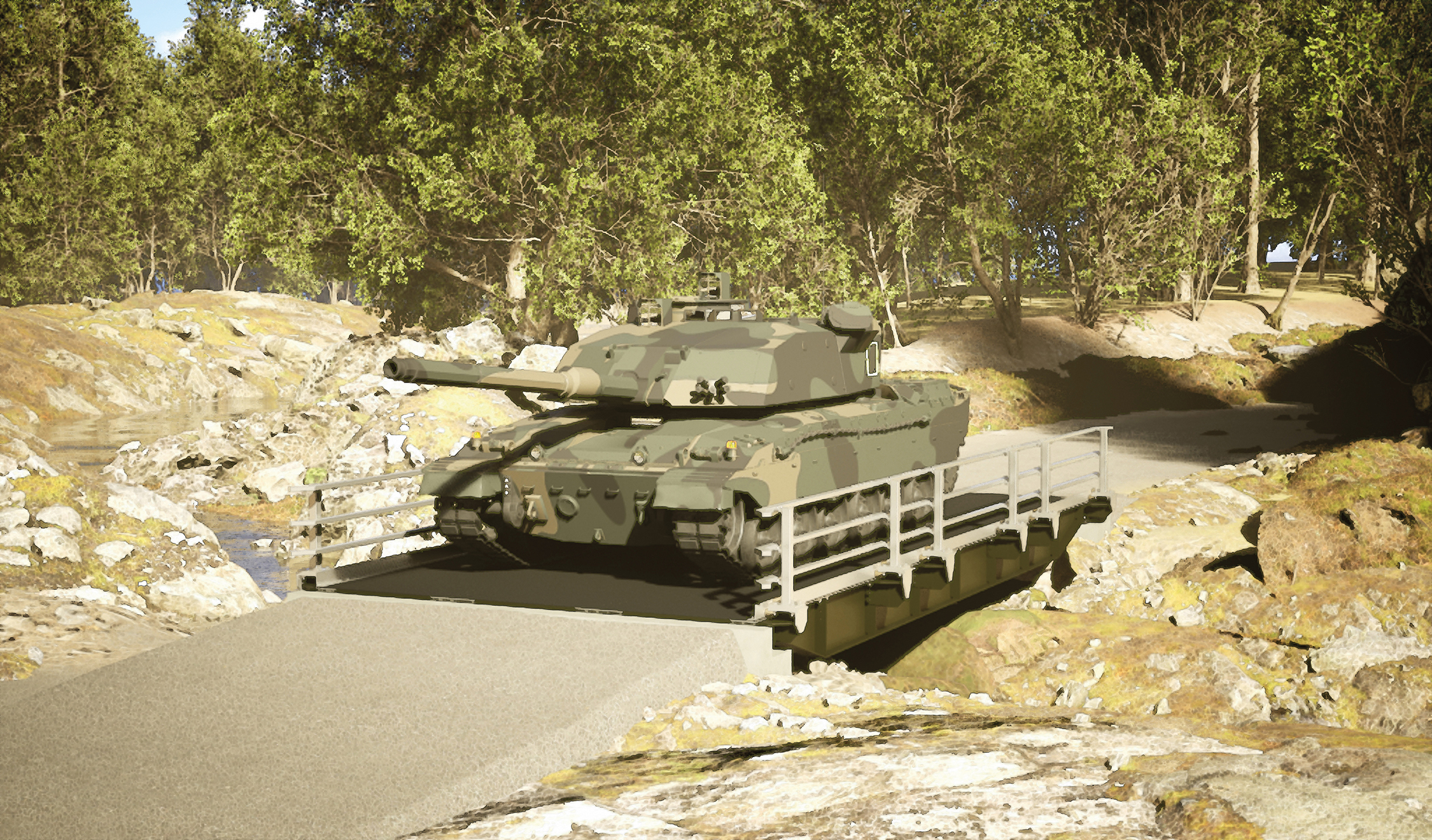 Image courtesy MH International

For over 60 years, MH International and Mabey family companies have supplied the military with modular bridging and trestling. Working with the Royal Engineers in Italy during the Second World War, one of our founders, Bevil Mabey, saw first-hand the value of these engineering solutions in the toughest landscapes. MH International continues this legacy today, supplying both modular bridging and trestling to military and NATO forces. To demonstrate these solutions for the military, MH International will be attending DSEI 2023 at ExCel London this week.

Together with its engineering and service expertise, MH International offers a range of equipment for structural support and modular bridging within military applications. MH International recently supplied nearly 1,000 tonnes of its trestling and over 100 beam bridge units to aid the Ukrainian military and national rail network – work that saw the wider project team receive an Environmental, Social & Governance Award in the 2023 Railway Industry Supply Excellence (RISE) Awards.

With this in mind, MH International is now looking to further demonstrate its temporary solutions at DSEI 2023. MH International's stand will provide an overview of its offering for the military, including its Heavy Vehicle Support Bridges and Military Trestling. The temporary support bridges are available in two forms depending on the application and site restrictions: trench crossing units, short span bridging units ideal for crossing small trenches, streams and ditches; and the BeamBridge, supplied in ready-to-assemble component parts quickly erected to enable urgent temporary vehicle access.

As well as this, MH International will also showcase its modern military trestling capabilities, the most robust propping system on the market. The military trestling is assessed and rated for both military and civilian standards, providing a valuable tool in the repair of damaged structures by preventing partial or total collapse.

Dave Holland, Sales & Engineering Director from MH International, spoke on the upcoming exhibition, saying: "We're really excited to be exhibiting at DSEI this year, it's one of the largest events of its kind and will allow us to demonstrate the capabilities of our equipment for a range of military operations.

"We're proud to offer a wide range of equipment and services to provide temporary structural support and modular bridging or access, for tactical and disaster deployment where fast and efficient response is required - such as the type seen in the conflict in Ukraine where our kit was recently used."

Featuring over 2,800 defence and security suppliers, DSEI is the premier hybrid event of its kind and brings together governments, armed forces and the wider industry to show off the latest innovations in the defence and security sectors.