in Defence
MIRA UGV rebranded as IDV Robotics
IDV (Iveco Defence Vehicles) has rebranded UK-based robotics and autonomous systems specialist MIRA UGV, as IDV Robotics.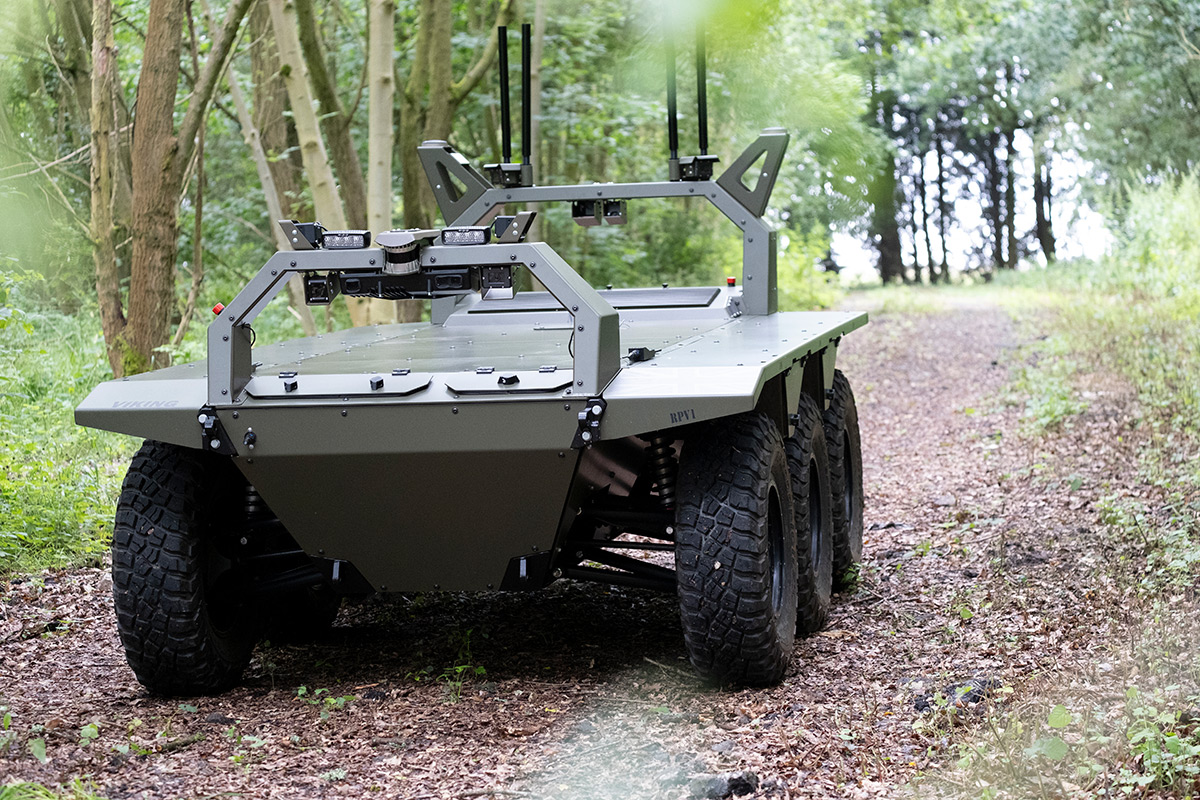 Above: VIKING multirole Uncrewed Ground Vehicle (UGV).
Courtesy IDV Robotics

The name change follows IDV's acquisition of a majority stake in MIRA UGV, the Uncrewed Ground Vehicle (UGV) division of HORIBA MIRA, in January 2023.

IDV Robotics, a producer of advanced UGV and Robotic Autonomous Systems (RAS) solutions, is accelerating the development of these revolutionary technologies, promising to enhance operational efficiency and save lives across diverse terrains and missions.

The fusion of a state-of-the-art navigation and autonomy technology stack with a range of vehicle platforms underscores IDV Robotics' commitment to delivering unparalleled RAS solutions for the UK Ministry of Defence (MoD) and all the most advanced Armed Forces all around the world.

A focal point of its endeavours lies in empowering critical missions such as Reconnaissance, Fire Support, Last Mile Resupply, Casualty Evacuation and CBRN.

On 11th September 2023, with the launch of IDV Robotics, IDV's dynamic partnership with HORIBA MIRA entered a new chapter. This collaboration harnesses two decades of HORIBA MIRA's pioneering expertise in remote control, teleoperated and autonomous vehicle technologies, synergising seamlessly with IDV's expertise in defence and off-highway vehicle engineering. The newly formed IDV Robotics company is spearheading innovative, sector-specific technologies from its UK-base, catering to the ever-evolving demands of the UK MoD and its strategic allies. The technological highlights encompass an array of achievements, including:
VIKING: A high-mobility, multirole UGV platform.
MACE: IDV Robotics' proprietary autonomy stack, seamlessly integrated across a spectrum of military vehicles.
Unparalleled Autonomy: Mastery in remote control, semi-autonomous, and autonomous operations across challenging terrains.
GNSS Denied Navigation: Unrivalled navigation capability even in GNSS-denied environments.
Advanced Terrain Recognition: Cutting-edge object and terrain identification, complemented by next-level off-road routing.
Unified Ground-Air Integration: Holistic control, uniting Unmanned Aerial Vehicles (UAVs) and UGVs for seamless ground-to-air RAS integration.
With this reimagined trajectory, IDV Robotics cements its dedication to technological brilliance and unwavering commitment to delivering the latest RAS solutions, tailored to meet the dynamic needs of military customers.

As a specialist in the UK sector, enriching national and allied capabilities, IDV Robotics is retaining its headquarters at the MIRA Technology Park, serving as the focal point of its R&D and production pursuits.