in Defence
Petards and 2CL Communications to assist COVID-19 Support Force
Petards and 2CL Communications have today written to the Ministry of Defence (MoD) confirming the free of charge extension of their technical support helpdesk facilities to cover all UK armed forces' Professional Mobile Radios.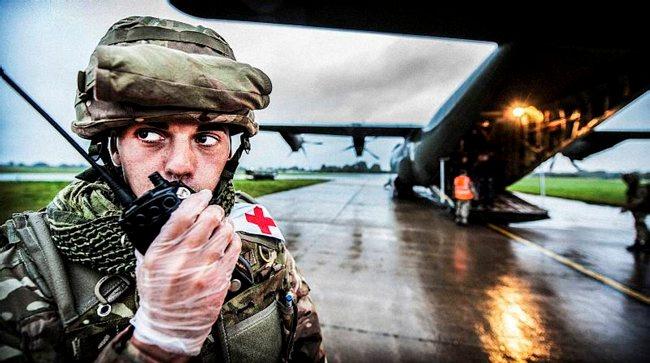 Courtesy Petards

The offer covers all radios whether or not covered by existing contracts or warranties and for the duration of the Covid-19 emergency.

The companies are preparing for a significant increase in the requirement for these radios as the UK Armed Forces mobilise to support the civil authority. By working together, they can ensure the Soldiers, Sailors and Air Force personnel who will form the COVID-19 Support Force can call on immediate expert industry advice (should it be required) in the next few weeks.

2CL Communications are providers of radio communication solutions to all sectors, including major national and international events and as such hold large rental stocks of Professional Mobile Radios. Whilst the UK Armed Forces hold their own stocks of radio equipment this may not be sufficient if the full 20,000 personnel are mobilised. 2CL have therefore also written to the Ministry of Defence to offer the immediate loan of up to 500 radios with associated equipment free of charge.

Scott Patterson, Defence Director at Petards said: "Having provided Professional Mobile Radios to the UK Armed Forces for over 19 years we are determined to give them the best possible support during this time of crisis. We would encourage anyone seeking any assistance whatsoever with one of the radios or systems to contact us on our helpdesk number 0800 073 1494."

Garrick Gregory, Chief Executive Officer at 2CL said: "We are extremely grateful to the UK armed forces for the sacrifices they may be making on our behalf over the coming weeks. We have significant stocks of radio equipment available and we want to assist and support them as best we can as they support to our country during this worrying time."

2CL Communications provide market leading two-way radio communication solutions nationally and internationally. Drawing from over 40 years of experience, their award-winning organisation supplies, hires, maintains and integrates two-way radio solutions and complementary technologies.

Petards provide data driven security, surveillance and communication technology and are experts in developing defence, rail and traffic solutions that help deliver smart technologies.