in Space
SaxaVord Spaceport agrees deal with French rocket developer VOS
SaxaVord UK Spaceport has broadened its reach into the European launch market, agreeing a deal with French small launch rocket developer Venture Orbital Systems (VOS).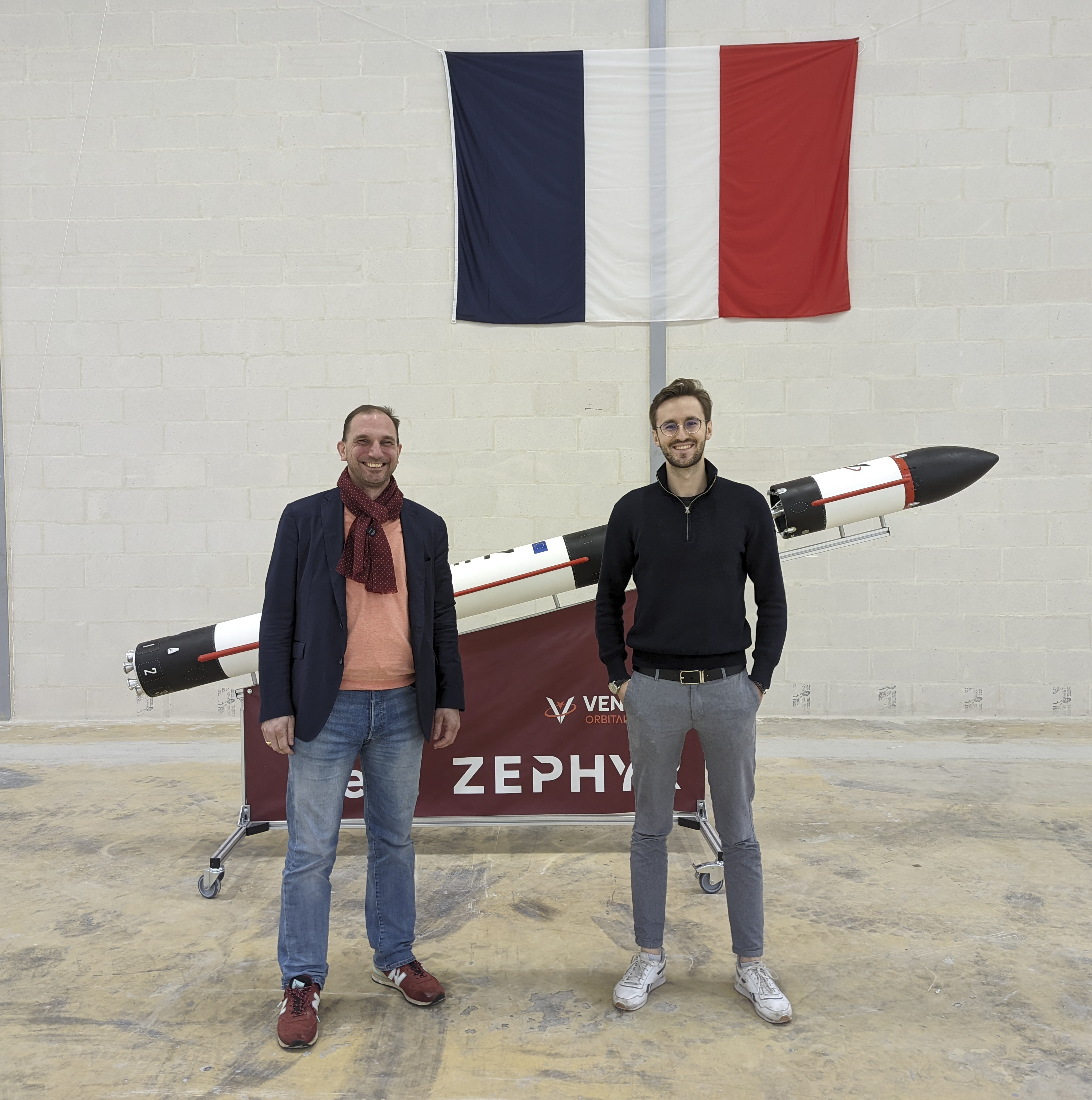 Above: (left to right) Robin Huber and Stanislas Maximin with a model of the Zephyr rocket.
Courtesy SaxaVord Spaceport

Saxa and VOS have signed a Memorandum of Understanding and intend to develop plans for first launch in 2024.

VOS is developing a two-stage, 15m rocket named Zephyr for delivering small payloads of 70-80kg into low earth orbits, principally for satellite replacements.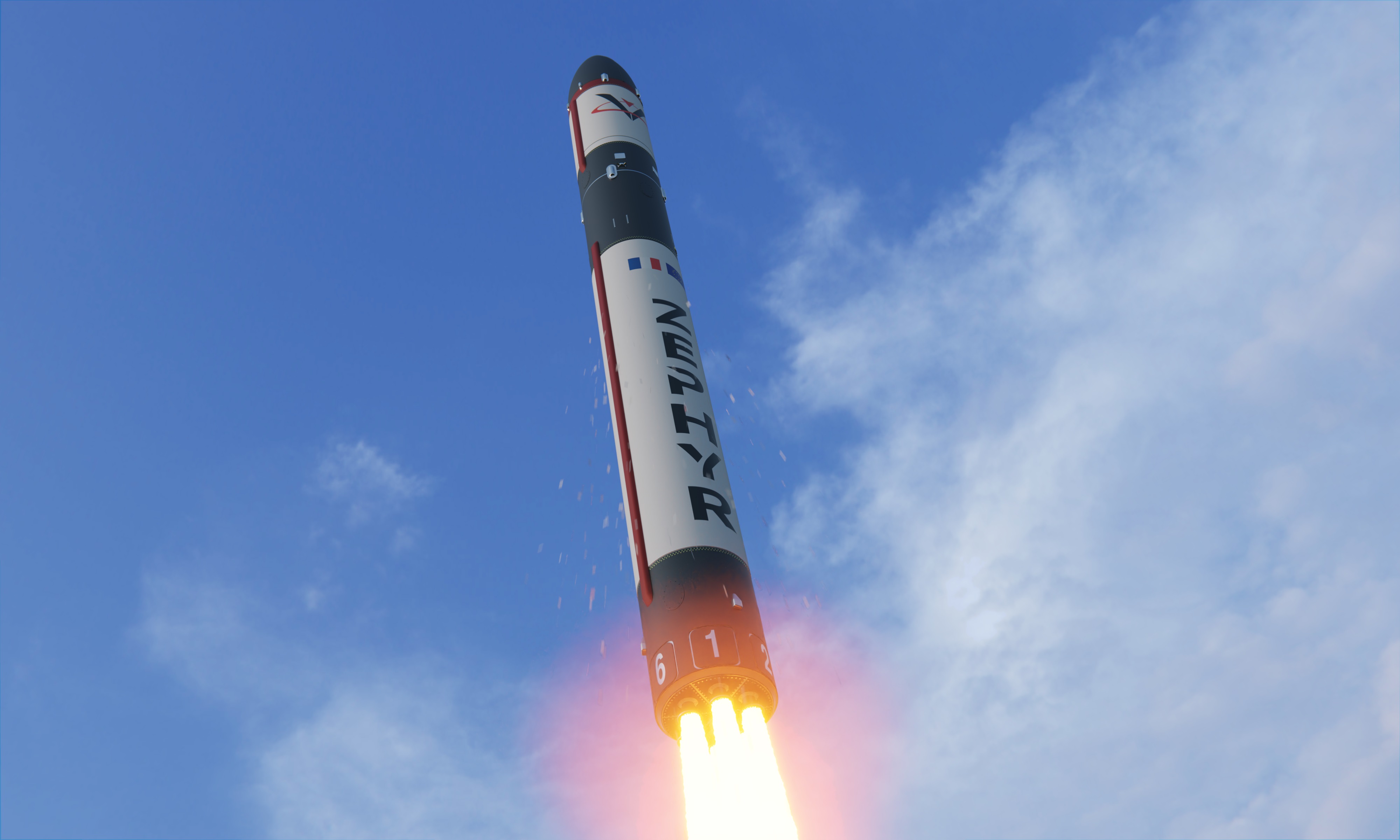 The company will conduct its first engine tests this year. It hopes to reach 15 launches by 2026 and 40 by 2030.

Robin Huber, Director of Business Development of SaxaVord UK Spaceport, who is based in Munich, Germany, said: "We have been talking regularly to the VOS team over the past 12 months and are delighted to have agreed an MoU with them.

"We look forward to working together now to ensure that the Saxa facilities meet the requirements of their production, logistics and manufacturing systems and to plan the launch activity.

"This agreement highlights the fact that Saxa is very much a spaceport for Europe and European launchers and strengthens our continental presence."

Venture Orbital Systems CEO, Stanislas Maximin, added: "We are delighted to start working with SaxaVord. Their development philosophy really convinced us and fitted with the development of Zephyr, our launcher. Above all, SaxaVord provides us a multi-purpose infrastructure. This will be vital to support the Zephyr launch cadence."