in Defence / Security
Sentient appoints Mark Palmer as CEO
Sentient Vision Systems' (Sentient) has appointed existing Chief Technology Officer (CTO) Mark Palmer as Chief Executive Officer (CEO) following Founder Dr Paul Boxer's decision to hand over the reins after 27 years at the helm of the business.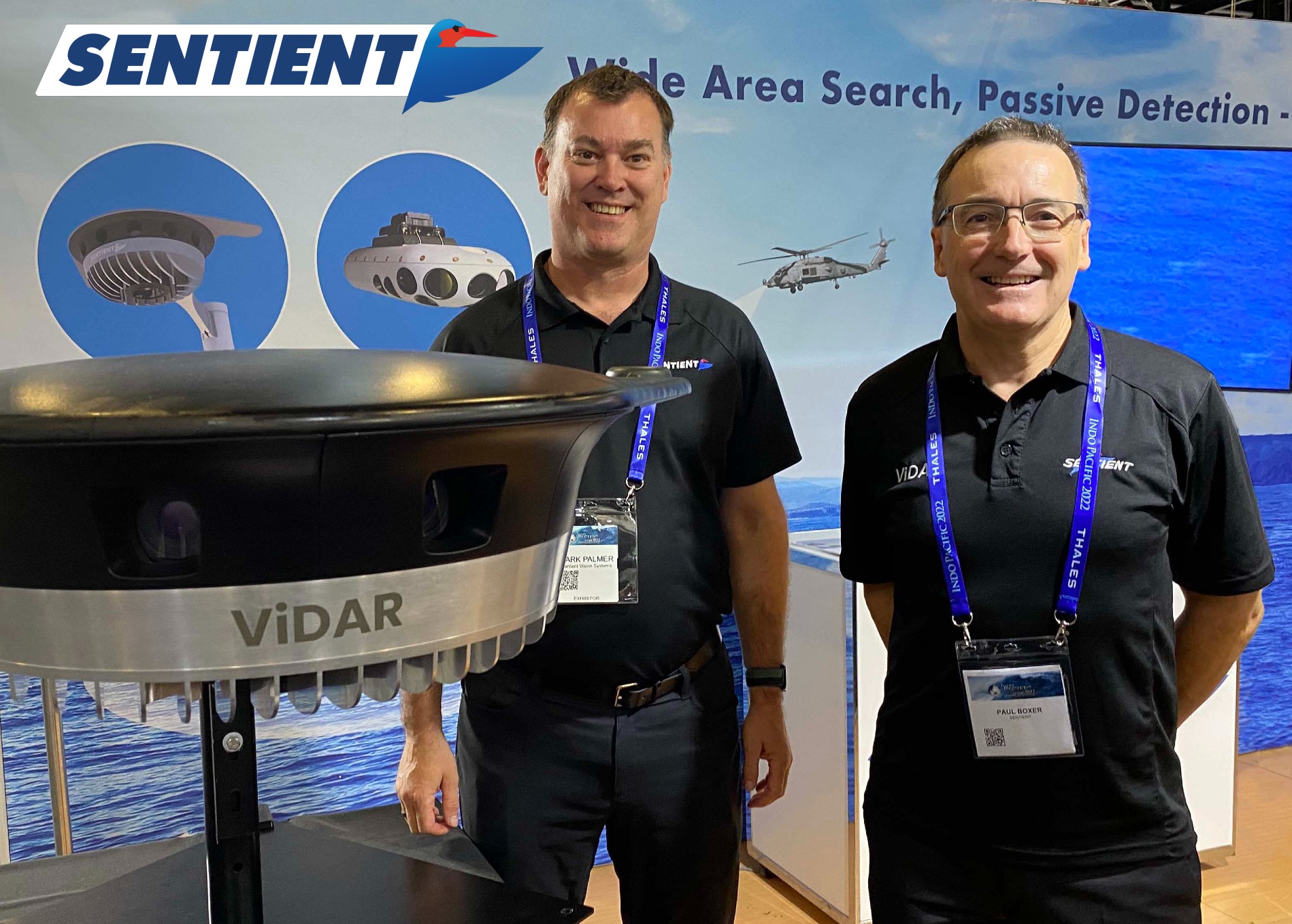 Above: (left to right) Mark Palmer and Dr Paul Boxer with Vidar.
Courtesy Sentient

Paul Boxer said: "Over the past few months, the Advisory Board has gone through a comprehensive process to select a new CEO and I am pleased to announce that Mark Palmer has been appointed. Through his many years working in large defence multinational corporations, Thales and BAE Systems, Mark has developed the skills and experience to operate effectively at the highest levels with defence industry. His expertise and in-depth knowledge of our business makes him well-suited to lead Sentient through its next phase of growth.

"The Board and I are confident that Mark and the Business Leadership Team (BLT) members will continue to provide strong leadership to the company."

Also announced today, Programme Director at Sentient, Callum McGregor, will take on the role of CTO in the business, acknowledged as an innovator in the development of Artificial Intelligence (AI)-enabled sensor edge-processed solutions to better detect and identify small objects in real-time, on land and at sea.

New CTO Callum McGregor has equally impressive credentials, with a record of accomplishment of working in senior roles within the local and international defence aerospace industry including, QinetiQ and Airbus Defence.

Mark Palmer said: "We have achieved much in enhanced situational awareness for our customers with computer vision, AI, and edge processing technologies at the heart of our solutions. Our unparalleled experience places Sentient at the pole position of the Search and Rescue industry as well as growing our force-multiplier applications for Intelligence, Surveillance, Reconnaissance (ISR) missions worldwide."

Sentient customers include the Royal Navy, Australian Defence Force, Australian Maritime Safety Authority, United States Special Operations Command, United States Marine Corps, United States Coast Guard, European Maritime Safety Agency and the Netherlands Coastguard, as well as other militaries, police, border patrol, security agencies and forces worldwide.