in Space
Seraphim Space welcomes Bob Wigley, Chairman of UK Finance, as Senior Advisor
Seraphim Space has today announced the appointment of Bob Wigley as a Senior Advisor, who is currently the Chairman of UK Finance.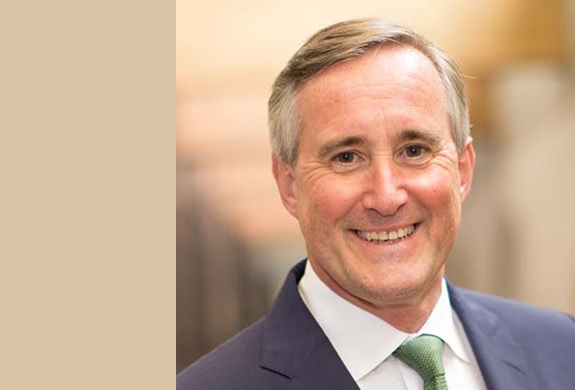 Image courtesy Seraphim Space

The appointment of Bob Wigley (above) further deepens Seraphim's existing financial services expertise, following the launch of Seraphim Space Investment Trust Plc on the London Stock Exchange in 2021.

Globally respected as a British finance expert, Bob brings exceptional experience and networks to the Seraphim team. Bob is currently Chairman of UK Finance which represents the UK Banking and Finance sector with HM Government and regulators. Previously he was the Chairman of Merrill Lynch for EMEA (now Bank of America) and a Court Member of the Bank of England. Bob also chaired the Green Investment Bank Commission.
Since leaving banking Bob has chaired and invested in several Fintech companies. With Space set to play a powerful and unique role as we look to address climate change his unique blend of experience and expertise is set to further strengthen Seraphim's commitment to Environmental, Social and Governance (ESG) goals.

Rob Desborough Managing Partner commented: "Seraphim supports pioneering entrepreneurs building the infrastructure in space to address some of the world's most pressing challenges. With $12.9 billion private investment globally into the domain during 2021 Space is now at a critical inflection point and poised for significant growth.

"The appointment of Bob as a Senior Advisor brings a new level of City expertise, investment banking, government policy insight, entrepreneurialism and climate understanding to our team. We are over the moon to have him join us in our mission."

Bob Wigley commented: "The UK has world leading spacetech expertise and I am looking forward to working with Seraphim, the world's leading specialist investor in Spacetech to seek to take advantage of the extraordinary technological opportunities space presents both for Seraphim and the UK more widely."