in Aerospace
Loganair links Dundee Airport with Belfast City Airport
The first flight on the new Loganair service between Dundee Airport and George Best Belfast City Airport took off for the first time today.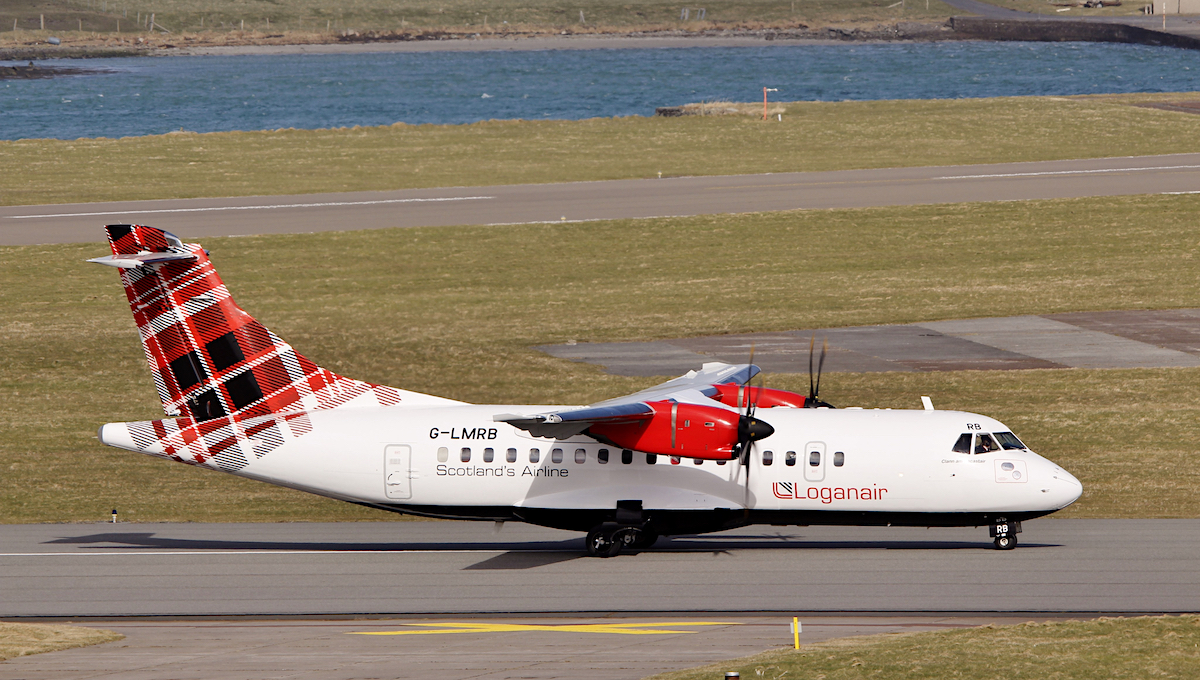 Image courtesy Loganair

To mark the occasion, the convener of Dundee City Council's city development committee Mark Flynn and Derrick Lang, airport manager at Dundee Airport, met Loganair chief executive Jonathan Hinkles and Cormac O'Suilleabhain, head of UK brand partnerships at Tourism Ireland, to see the first flight off.

The service has been deemed as an important boost for the airport, linking the city directly with Northern Ireland after an absence of air-connectivity for 8 years. The service operates to and from Belfast's most conveniently located airport for the city centre.

Mark Flynn, convener of Dundee City Council's city development committee, said: "Like Dundee, Belfast is one of the fastest growing and most interesting city destinations right now, so it makes perfect sense that the two should be joined by a quick and efficient air link.

"Establishing this route to complement the London service is an important boost for the airport, and we look forward to welcoming many more visitors from across the Irish Sea as a result."

Derrick Lang, airport manager at Dundee Airport, said: "This is an important and welcome additional route that further enhances connectivity for the region. Travellers will be able to visit two of the UK's most vibrant cities that have benefited from positive transformation in recent years. Dundee Airport is a real asset for the local community and we are delighted to support this new service and wish it every success."

The service will initially consist of twice-weekly flights departing at 13.15 from Dundee Airport Fridays and Sundays, with a 15.00 return each day, perfect for weekend breaks in Belfast or week-long stays in Northern Ireland.

The service has already proven popular and will see frequency increased within the airline's summer 2021 schedule, which was launched last week, with four flights per week from 29th March.

The Scottish airline already flies from Belfast City to Aberdeen and Inverness and recently launched a service to Glasgow, becoming one of the largest airlines at Belfast City, from where it flew the very first passenger flight on February 7th 1983 on the day of the airport's official opening.

Loganair's chief executive Jonathan Hinkles said: "It's great to be here in Dundee today at an airport that has a special place in our long history. The Belfast service, I'm sure, will be welcome news to those looking for a short break, travelling for work or visiting their friends and family."

Cormac O'Suilleabhain, head of UK brand partnerships at Tourism Ireland, said: "Tourism Ireland is delighted to support the launch of the Loganair flight from Dundee to Belfast City Airport. The return of this service is positive news for Scottish holidaymakers wishing to explore Belfast city and Northern Ireland. We have worked closely with Loganair for the past number of years and we look forward to co-operating with them again to maximise the promotion of their services to Northern Ireland."

Loganair, now the UK's biggest regional airline, has continued to fly more services than any other UK passenger airline during the crisis. In addition to keeping lifeline routes to the Scottish Highlands and Islands open during the pandemic, the airline has also maintained services for essential workers throughout and is now in the process of introducing both new and returning routes.

All flights, including the new Belfast City-Dundee service, are operated under the 'Simple Steps to Healthy Flying' protocols which Loganair announced in mid-May – the first UK airline to set out detailed plans on how customer safety will be attained and maintained whilst COVID-19 is present. Loganair's initiatives mirror those later announced by the European Aviation Safety Agency (EASA).

Both Belfast City Airport and Dundee Airport, continue to follow all relevant directives for airports in relation to Covid-19.