in Aerospace
Loganair takes over former Flybe route from Isle of Man to Liverpool
Loganair will commence the emergency provision of scheduled services between Isle of Man and Liverpool John Lennon Airport from Thursday 12th March - stepping into the breach left by the failure of Flybe.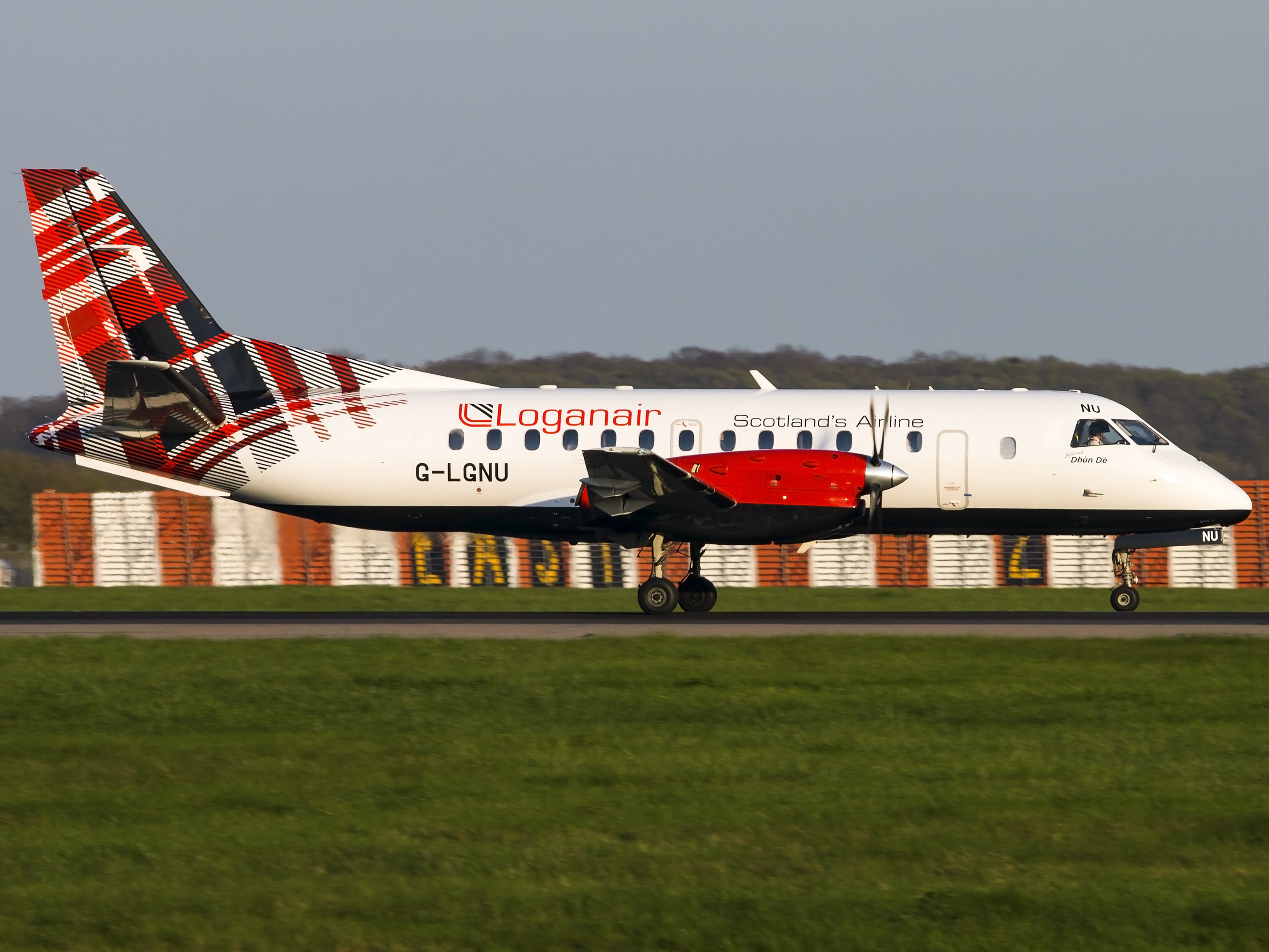 Courtesy Loganair

The twice daily service, which maintains essential connectivity for the island, will initially operate using a Saab 340 turboprop aircraft (above).

Patient travel is hugely important to the Isle of Man and Loganair has extensive experience of delivering services to the NHS in Scotland, where patient travel accounts for around 8% of its business.

Scotland's airline, which was formed in 1962, is now the UK's largest regional airline. Last week it announced that it would be taking over 16 other former Flybe routes using aircraft based in Glasgow, Aberdeen, Edinburgh and Newcastle.

Jonathan Hinkles Loganair CEO said: "We understand how important this link is to the Isle of Man, and we have worked with the Isle of Man Government to provide this initial interim service. We fully expect to announce an expansion of our services in the coming weeks."

"We are interested in principle in providing a further range of services to and from the Isle of Man, including operating the Liverpool route on a permanent basis and are in advanced talks about restoring the Manchester and Birmingham routes, also lost in the collapse of Flybe."
Loganair already operates services from the Isle of Man to Edinburgh and to London City on behalf of BA CityFlyer.

The Isle of Man's Infrastructure Minister, Ray Harmer MHK, welcomed the news, saying "I am really pleased that we have been able to restore scheduled flights on this route so quickly. I am sure this will be welcomed by Isle of Man patients who need to get their health appointments in the United Kingdom and by the many Island residents who wish to travel to Liverpool for business or pleasure. We already benefit from Loganair services to Scotland and very much hope that more routes will follow in the near future."

In terms of onward connectivity, Loganair has connecting flight arrangements, which will assure a high level of worldwide connectivity for the Isle of Man, including:
Its own services at airports such as Manchester.
Partnership agreements with a variety of other airlines including British Airways and KLM (codeshares), United Airlines, Emirates, Qatar Airways, THY Turkish Airlines and Air France (interlines) and a partnership arrangement as part of the Worldwide by easyJet programme.